Progressivism in the Church
Church Revolution in Pictures
Photo of the Week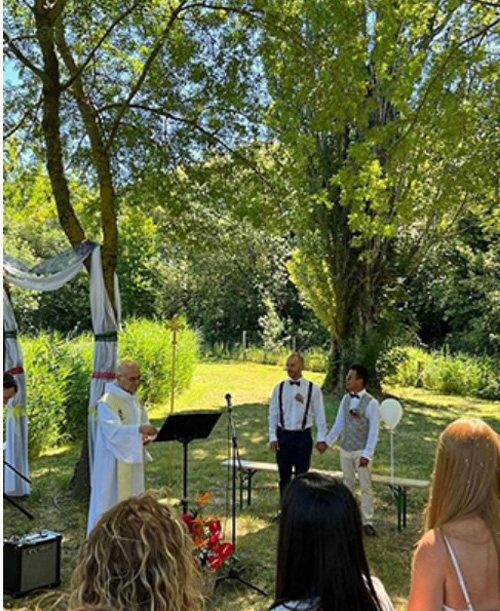 Homo couple 'blessed' by French priest in Nimes
On the outskirts of Nimes, France, a liturgical ceremony took place in which Fr. Andre Chapus, dressed in Mass vestments and with a Cross nearby, welcomed a homosexual couple,
above
. This welcoming liturgy looked very much like a "marriage," or at least a "blessing" of the couple.
The ceremony was followed by a meal,
below
, where many of those invited to the ceremony were present.
The event was supposed to remain secret, but the photos were leaked on September 23, 2022, and became public.
This is just one example of many discrete and extra-official recognitions of homo "marriages" in France, which have come in the wake an official position regarding "blessings" for homo couples approved by the
German Bishops
, and a recent official ritual for "blessings" of homo couples published on September 20 by Card.
Jozef de Kesel
and the ensemble of Bishops in Belgium.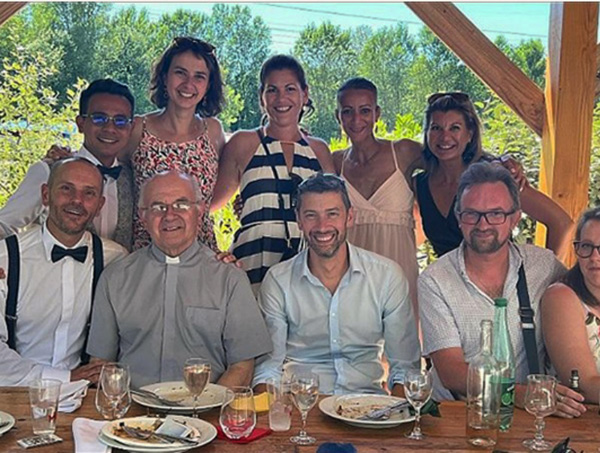 Posted October 23, 2022