Progressivism in the Church
Church Revolution in Pictures
Photo of the Week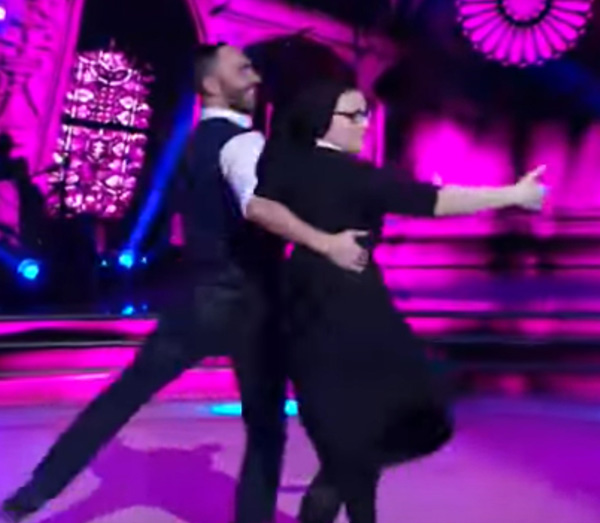 Suor Cristina losing momentum
Although Suor Cristina continues to perform bold dances – this time allowing a male dancer to touch her lower back – it seems that the world is no longer rewarding her apostasy.
Indeed,
some years ago
when she first appeared in public dancing and singing, every media outlet promoted her and
acclaimed her
as a nun of the future, adapted to the modern world.
As the years pass and the despots of art are no longer impressed by the shock of having a nun in a habit dancing merengue-rock on TV, what counts is real artistic talent, of which she has little. So, in a recent Italian television show
Ballando con le Stelle – Dancing with the Stars
– the score that the jury of experts and televoters gave her was only 33%, while her competitor received 67%.
Sic transit gloria mundi
– Thus passes the glory of the world...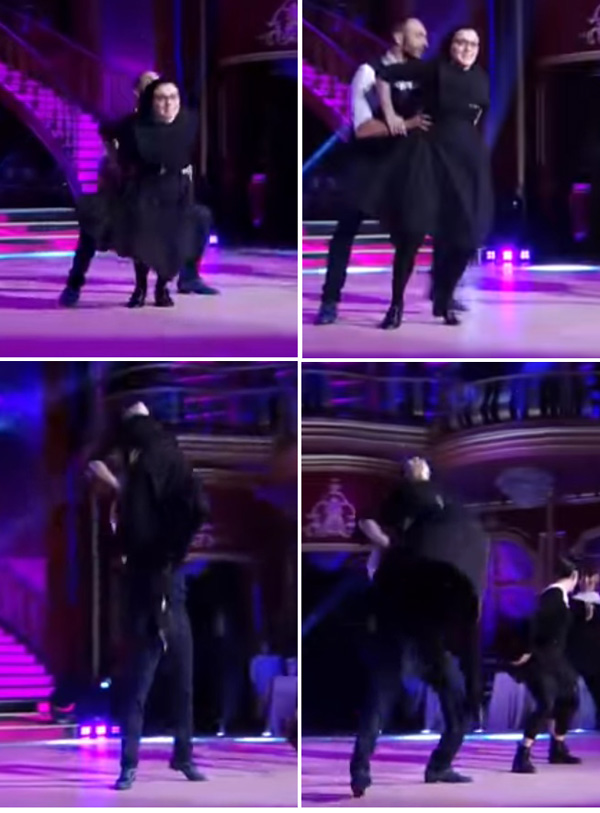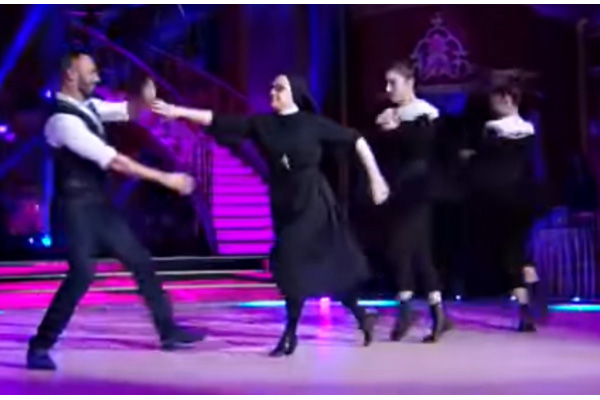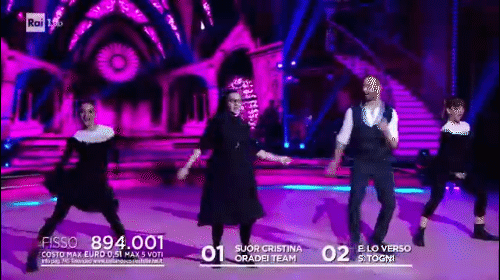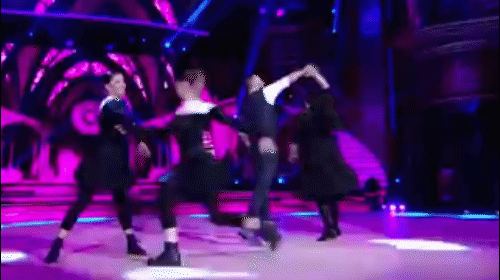 Posted September 15, 2019
________________________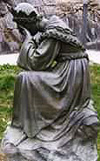 Our Lady of La Salette,
restore the Holy Church.