Progressivism in the Church
Church Revolution in Pictures
Photo of the Week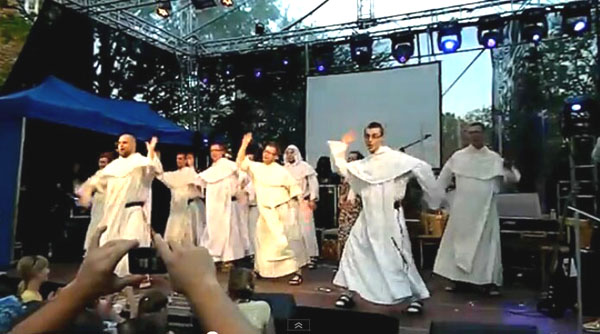 Polish Dominicans imitating Lady Gaga
It is May 20, 2012. On YouTube a video appears featuring Polish Dominicans on an outdoor stage singing and dancing to the beat of the choreographed song Bad Romance by Lady Gaga. They also try to imitate the macabre gestures and sensual movements of that obscene performance.
The lyrics of the song were changed to lines that praise the Dominican vocation, and comments at the bottom of the YouTube page inform the viewer that the song was performed at a charitable function. We believe neither of these "positive" changes justify such an imitation.
This seems to be an extreme case of the Vatican II-minded adaptation to the modern world, where a Religious Order founded to combat heresy adopts the music and gestures of a clearly Satanist performer that reflect what is most revolutionary and opposed to Catholic Doctrine. Further, in this particular performance, along with sodomy Gaga promotes necrophilia, which is the Satanic practice of having sexual relations with cadavers.
Since no details were given for this Dominican performance - city, place, occasion, name of the Monastery involved, etc - we ask if some of our Polish readers could provide information on these details. We at TIA would like to present these data here for the benefit of our readers.
You may watch the video here.
P.S. - In the last two rows there are pictures from the final scene of Gaga's Bad Romance where she is laying on a bed with a carbonized corpse.A clear message of necrophilia.
Two of our readers sent us these data:
The event reported above was part of the yearly "Dominican Bazaar" that took place on May 20, 2012 on the patio of the Dominican Monastery of Sluzewiec in southern Warsaw. The full address of the Monastery is: O. Dominikanie / ul. Dominikanska 2 / 02-741 Warsawa / tel: 022 - 543 99 00. T.O. & P.B.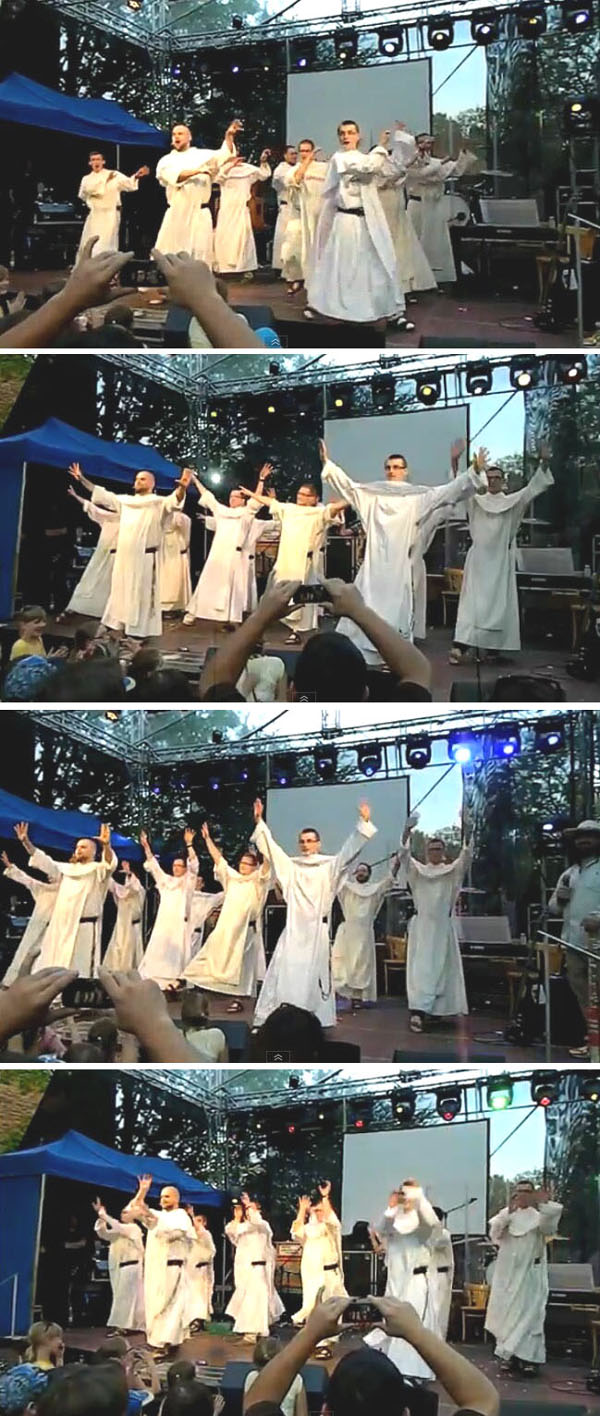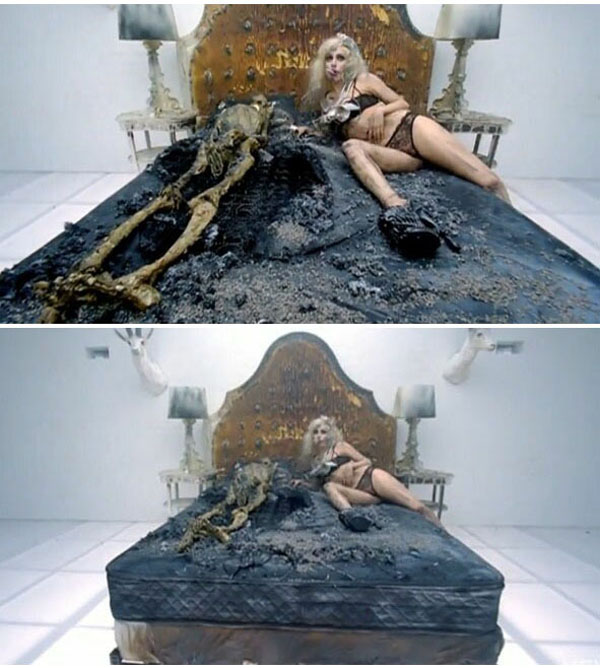 Posted January 20, 2013
________________________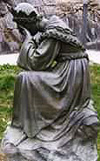 Our Lady of La Salette,
restore the Holy Church.