Progressivism in the Church
Church Revolution in Pictures
Photo of the Week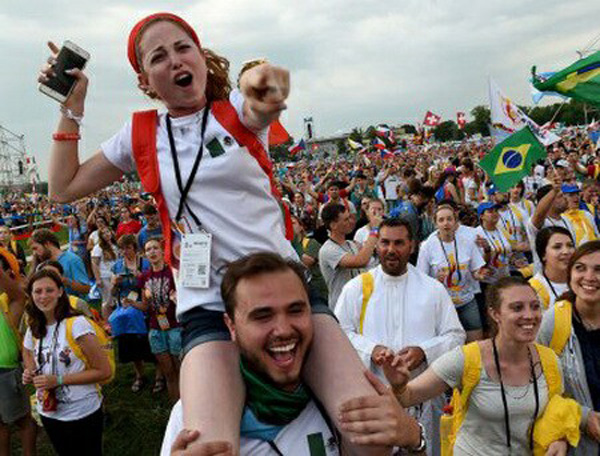 Show of legs & shoulder rides at Krakow WYD
Continuing with the Woodstock atmosphere of the previous WYDs, the 2016 meeting in Krakow did not fail to display a show of young women's legs as part of the "spiritual" attractions of the event.

Under the pretext of "I want to see the Pope," many girls jumped on the shoulders of their boyfriends. We are not sure whether the sight of Francis is a blessing sufficient to prevent normal sexual desires from exploding. As a matter of fact, unless human nature changed, the close contact of feminine upper legs with masculine neck and arms is an inducement to sin. It can even be correctly considered an invitation to sin.

Do you believe that the religious authorities issued any directive to avoid these sins? We don't.

In this year of mercy, the motto seems to be that of Luther: Sin boldly to benefit more from God's forgiveness...

Posted August 28, 2016
________________________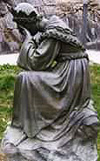 Our Lady of La Salette,
restore the Holy Church.