Consequences of Vatican II
'Media Nuns':
The Latest Step in Destroying Religious Life
With the innovation of the internet and the growth of social media, a new door opened for nuns
to further reject
their traditional ways of being and to embrace modernity.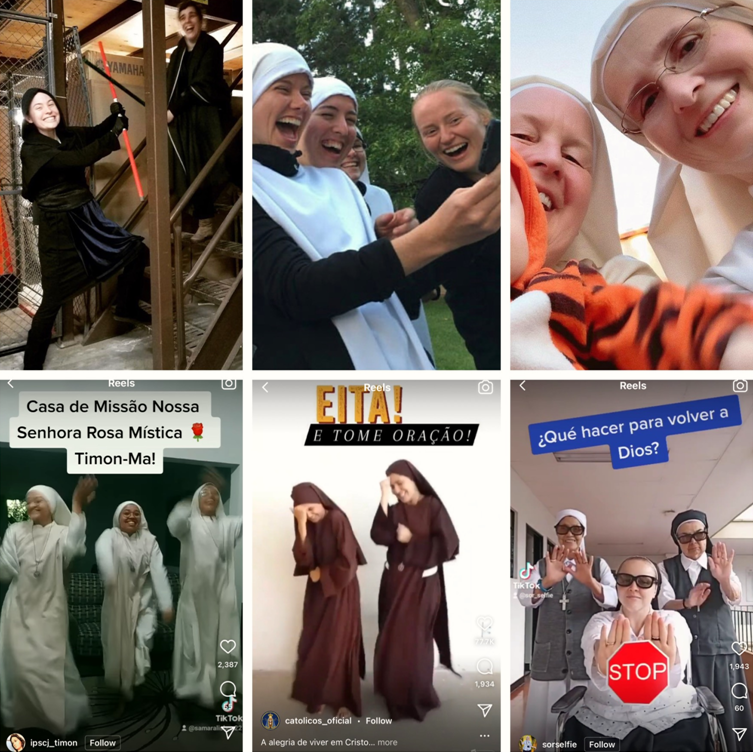 The full spectrum of modern nuns share their lives online; they do everything from dancing & selfies (above) to sentimental posing with shows of beauty & piety (below)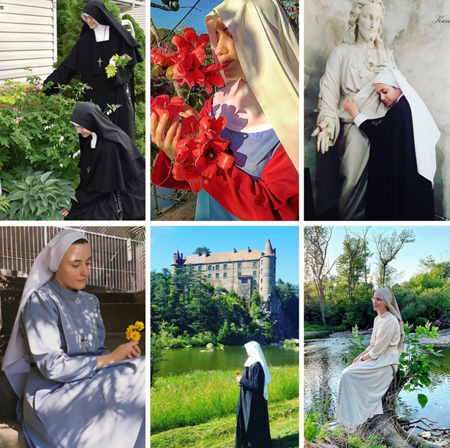 Having the full approval and even encouragement of the Conciliar Church, nuns and religious sisters have set aside traditional rules of modesty and discretion. Following progressivist
aggionamento
(adaptation to the modern world), they are embracing social media, and allege that their newfound openness is a means to "evangelize" and to promote religious vocations.
"Media nuns," as dubbed by the internet, include progressivist sisters, many cloistered and even traditionalist nuns. Convents usually have "official" social media accounts, while the nuns have their own personal accounts. Religious women of our times post music and dancing videos, selfies, group photos, "vlogs" (videos and pictures of their life as nuns), Tik Tok trends, as well as personal "insights" (personal reflections, poetry, etc.), "aesthetics" and everything in between.
From the amount of likes and follows these nuns receive, I believe many Catholics, including traditionalists, see no problem with religious women displaying their private lives online. Many are complacent with finding nuns on social media, considering their presence a legitimate and effective means for consecrated women to promote religious life and the Faith.
In fact, instead of being a harmless way for nuns to "express themselves" and to "inspire religious vocations," even the most innocuous and serious "media nuns" are serving the Revolution in the post-Conciliar destruction of religious life.
Adaptation to the modern world is dangerous
"Media nuns" pretend that sharing pictures and videos of themselves online is a harmless way to promote religious life. "See how attractive we make religious life appear? See how vocations are booming? See how pious we look, but how much fun we have?"
When a religious woman presents herself and her life online to the whole world, she promotes not her vocation or the Faith, but rather herself. Her followers see her beauty or her piety and praise her pious appearance instead of the religious vocation itself. "See how happy and fun-filled their lives are," others think. Religious life appears as one long lovefest with Jesus.
Before Vatican II, young women were attracted to the religious vocation without the need for pictures and videos to make it seem "fun" or "romantic." Why? Because in those times, the religious vocation was understood as a type of
holocaust
, a total sacrifice of self for the love of God. Nuns were hidden from the world and serious in demeanor.
When seriousness is replaced by an openness to the modern world,
a new kind of nun
appears, one absorbed in herself and her own feelings and appearance. This is one of the reasons that so many vocations are lost, as Our Lady of Good Success warned would happen.
A break with traditional religious behavior
Having given themselves entirely to Christ as His Spouses by the solemn vows of Chastity, Poverty and Obedience, religious women used to follow strict rules of modesty. They hid themselves from the world and any potential occasions of sin.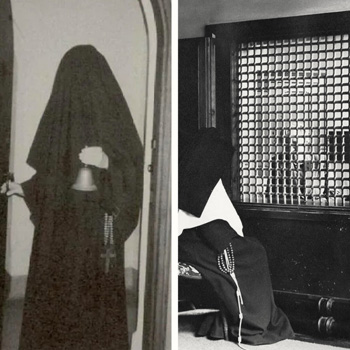 Cloistered nuns protected their modesty by face veiling & barred screens (above); photos of religious women were private & serious (below)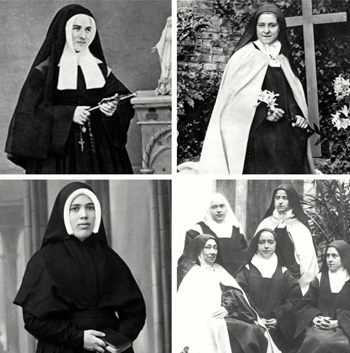 In contemplative orders, such as the Carmelites, strict rules of cloister were maintained. Many contemplative nuns would wear full veils over their faces when they were outside or received visits. Guests – even close relatives – were received in parlors that had a screen of metal bars (grilles) that separated them from the nuns. This is because the religious vocation was conceived as a rupture with the world.
As photography developed, religious orders installed strict rules regarding picture taking. Many convents did not allow photography at all; others allowed photos to be taken only for personal use inside the convent.
We have photos of nuns, like St. Therese of Lisieux, because her convent allowed private photos which were then revealed to the public later. We are grateful to have those pictures, but this introduction of cameras into the convents was already a concession to the Revolution in the Church.
In the past, even when religious women were photographed, they maintained a spirit of great seriousness and humility. They did not strike ridiculous poses or make silly faces, assume theatrical expressions of sentimental piety, brandish their beauty, or show any sign of superficiality.
The "media nun" phenomenon completely opposes this old commendable spirit of modesty and sacrality. Instead of sacrality, superficiality enters; instead of humility, the desire to show herself, instead of the meekness of Our Lady, the boldness of the modern woman, instead of prayer and contemplation, the obsession to be admired, instead of bringing souls to Heaven, the introduction of the world into the convent life by adopting the attitudes, dances and music of the modern world under the pretext of "convincing" other youth how fun it is to be a nun.
The presence of religious women on social media is a huge advance in the Revolution in the Church that destroys the contemplative, sacrificial and serious character of traditional nuns.
Let us ask Our Lady to inspire a return to the recollection and sacrality of the past that reigned in convents and monasteries so that religious vocations may become again what they should be. May this seriousness and spirit of holocaust serve as the foundation to rebuild religious life in the Reign of Mary.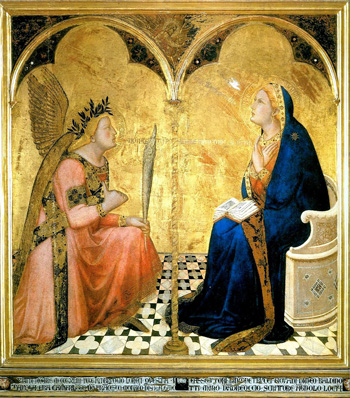 Our Lady will be the model for religious
in the Reign of Mary
______________________
For some examples of "media nuns" on Instagram, please see below:
(See especially their "Reels")
@sorselfie
- 57K followers. Religiosas de Jesús Maria in Medellín, Colombia
@irmasamiraipscj
- 48.9K followers. Instituto Irmãs Pequeninas do Sacratíssimo Coração de Jesus in Maranhão, Brazil
@irmagreicemaria
- 38.6K followers. Mosteiro Ain Karim in Jacareí, Brazil
@ir.acleciacdp
- 12K followers. Congrasada da Comunidade Casa da Paz Maria de Nazaré in João Pessoa, Brazil
@ir.mileniamaria_cmc
- 10.3K followers. Congregação das Missionárias de Cristo in Jundiaí, Brazil
@ipscj_timon
- 7K followers. Missão Nossa Senhora Rosa Mística in Timon, Brazil
@sister_allison
- 4.4K followers. Daughters of St. Paul in Massachusetts, United States
Posted December 15, 2021
| | | |
| --- | --- | --- |
| Volume I | Volume II | Volume III |
| Volume IV | Volume V | Volume VI |
| Volume VII | Volume VIII | Volume IX |
| Volume X | Volume XI | Special Edition |