Progressivism in the Church
Church Revolution in Pictures


Photo of the Week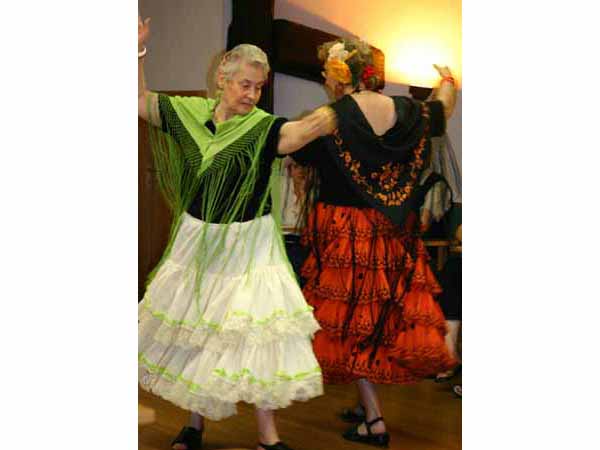 The Flamenco-Dancing Nuns
Above you are looking at a performance that took place at the 23rd General Chapter of the Sisters of Mary Reparatrix. The meeting, called by the Mother House in Rome to decide about the future of the Religious Order, took place in the city of Loyola, Spain, from July 1-21, 2007. It assembled representatives from all the provinces of the Order.

At one of the meetings, Sisters Maria Lopez and Elisa Calderon, above, displayed their skills in performing a flamenco. Two other sisters from Mexico also performed the Mexican hat dance, with one sister playing the role of the man, below first row.

The inculturation program included a kind of fashion show displaying the typical dress of the different countries the sisters work in, second row. A trip to the beach where the bare-footed nuns donned casual clothing, third row below, was part of the recreation program.

In the meeting reports, there was no mention of whether or when a ceremony of reparation for the sins of men and for the sacrileges committed against Our Lord in the Blessed Sacrament - supposedly the vocation of that Order - took place. Instead, we witness a preposterous attachment to the world in spouses of Christ who should have abandoned it a long time ago.

It is one more fruit of the Conciliar Revolution, which is systematically destroying every holy thing the Catholic Church used to have.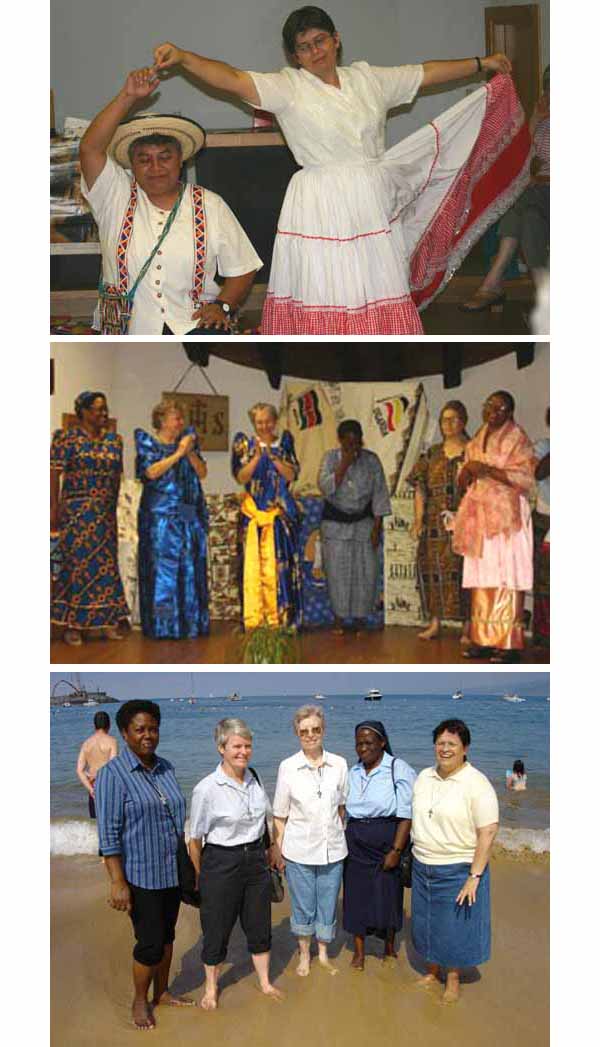 Posted December 14, 2008

Related Topics of Interest

Who Are these Dancing Ladies?

Missionary of Charity Playing the Drums

Poor Clares Practicing Buddhist Exercises

Massages by Contemplative Cistercian Nuns

Muddy Dominican Nuns

Benedictine Nuns Make a Buddhist Appeal for Vocations

Dominican Nuns Celebrating Halloween

Benedictine Nuns Playing Wacky Ball
Pictures | Home | Books | CDs | Search | Contact Us | Donate



© 2002- Tradition in Action, Inc. All Rights Reserved