Progressivism in the Church
Church Revolution in Pictures
Photo of the Week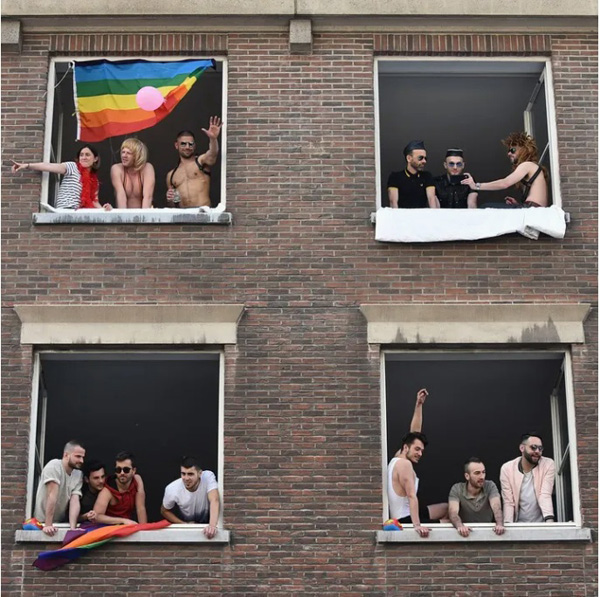 Catholic Universities adopt LGBT housing
In the U.S. there are already
more than 130
"gay-friendly" universities. Some of them have installed LGBT "inclusive" dormitories and apartments.
Sacred Heart University
and
Fairfield University
in Connecticut and
St. Mary's College
in California are three Catholic institutions that provide a "gender-inclusive" roomate option this school year.
A
news report
on the topic states: "Sacred Heart University in Fairfield, Connecticut, offers a gender-inclusive housing option that consists of 'two or more students [who] mutually agree to live in a gender-inclusive, multiple-occupancy bedroom, suite or apartment.'
"Any student can opt for being matched with roommates of the opposite sex, and the college does not notify parents when students do so. The policy says that it's 'expected and encouraged' that students notify their families about their housing assignment. ...
"The [Fairfield] Jesuit University admits that Title IX allows universities to separate men and women in housing. However, the university claims that 'a school must allow transgender students to access housing consistent with their gender identity.'"
Catholic parents should be aware that this "gender-inclusive" housing policies were introduced this year and ponder whether or not they agree with this orientation be given to their children.

Posted October 2, 2022