Progressivism in the Church
Church Revolution in Pictures
Photo of the Week
Jesuit University promotes a 'Gay Play'
On November 1-2, 2018, St. Joseph University in Philadelphia promoted a "gay play" titled "Full of Grace: Journeys of LGBT Catholics." You can view the logo, above; the poster and flier, below.

The name "Full of Grace" is a parody of the words the Archangel St. Gabriel spoke to salute Our Lady at the moment of the Annunciation. Is it a strong irony – not far from a blasphemy – insomuch as it insinuates that LGBT Catholics are "virgins" filled with grace who will bring about a new era of salvation similar to that brought by the Virgin Mary after she gave her "Fiat" to conceive the Incarnate Divine Word.

The play was meant to "give citizenship" to homosexual Catholics so that they might freely and publicly display their vices. It is an attempt to reconcile sexuality and the Catholic faith.

This initiative certainly went along with the final document of the Youth Synod, which states the following about sexual inclinations:

"The Synod reaffirms that God loves each person, and so does the Church, renewing her effort against any discrimination and violence based on sexuality.

"In many Christian communities there are already paths to walk with homosexual persons: The Synod recommends favoring those paths. On those paths, each person is helped to read his own history; to freely and responsibly adhere to his own baptismal call. ... In this way we help each youth, none excluded, to increasingly integrate his sexual dimension to his own personality, growing in self-awareness and walking toward the gift of himself." – Final Document of the Synod of Bishops, § 149, L'Osservatore Romano, October 29, 2018, p. 12.

Notwithstanding, the bi-millennial teaching of the Catholic Church consistently preached that homosexuality is a vice against nature that calls to Heaven for vengeance.

It becomes more indisputable every day that we are facing two opposing Churches: One Catholic, another progressivist. The latter is doing everything it can to please man and destroy the former, which was always turned toward pleasing God above all things.

True Catholics have the grave obligation to oppose and resist the Conciliar Church in order to save and restore the Catholic Church.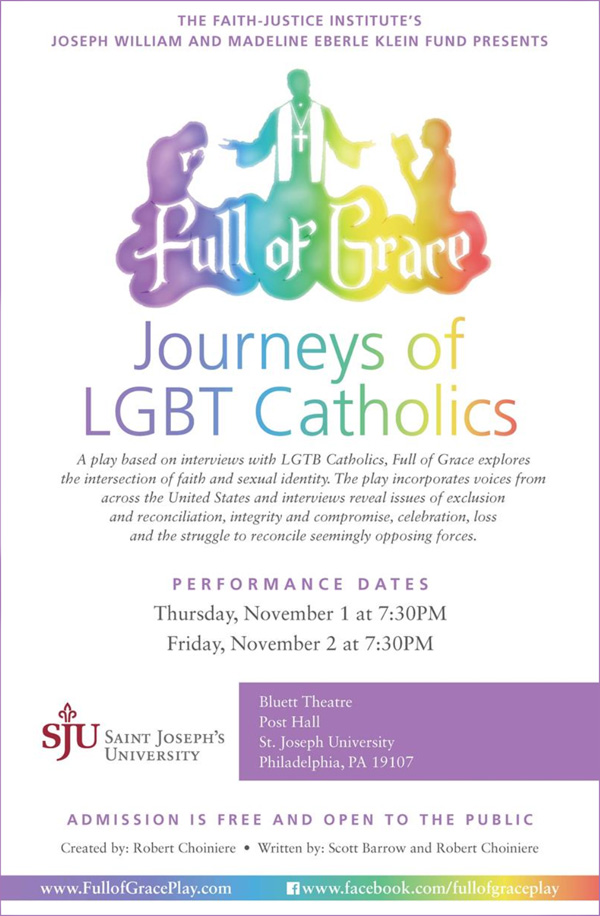 Posted November 4, 2018
________________________