Progressivism in the Church
Church Revolution in Pictures
Photo of the Week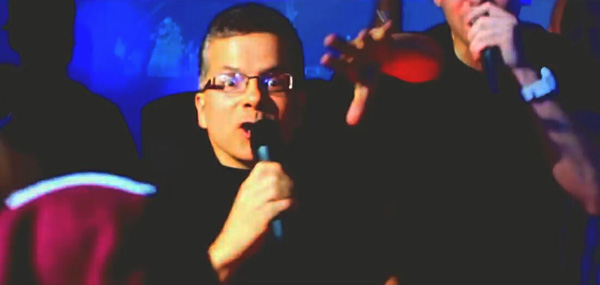 Rapping priest promotes gang culture
Fr. Masseo Gonzalez,
above
, is a Franciscan of Mexican descent. He founded "El Padrecito Ministries," a California-based group that promotes JPII's New Evangelization.
His leading ministry is
"FoundNation"
, a group of rappers that produce "authentic Catholic hip-hop" and promote the customs of American (especially Latino) gangs in order to attract youth. This includes gangster language, clothing, handshakes, hand signs, tattoos, and car types.
Undeniably in today's society, characterized by a general tolerance for homosexuality, gangs are growing exponentially by attracting large numbers of young men who are normal and abhor the general feminization of men and homosexuality. This is one positive reaction.
However, we cannot accept one error just to correct another. The gangs are composed of outlaws, drug-addicts, criminals and thugs who embrace violence
per se
. Thus, when Fr. Gonzalez and his group assume gang culture, he is implicitly blessing these vices and crimes.
As for his adoption of a "Catholic" hip-hop or rap, we see that the music itself does not elevate one's mind to higher things. Instead, it dulls the reason through constant tribal percussion rhythms, stimulates sensuality with its bass line and bass drum, encourages disorder and revolt by its use of syncopation (playing "off the beat" and shifting the normal rhythmic accent), and promotes gross vulgarity through the use of urban, unrefined and un-elevated language repeated robotically
ad nauseam
.
Like rock, rap and hip-hop foster revolt in youth through an ensemble of sounds that are violent and abusive to the ear. No one can defend that there is sweetness or virtuosity in rap and hip-hop. It is meant to break all the Catholicity in one's soul and as such it is the music of criminals, agitators, and miscreants. In short, it is the music of Revolutionaries.
As expected, Francis invited FoundNation to perform in the World Youth Day 2013 in Rio. It was also there that he encouraged youth to be rebellious,
last row:
thus offering double support for Fr. Gonzalez' "apostolate"...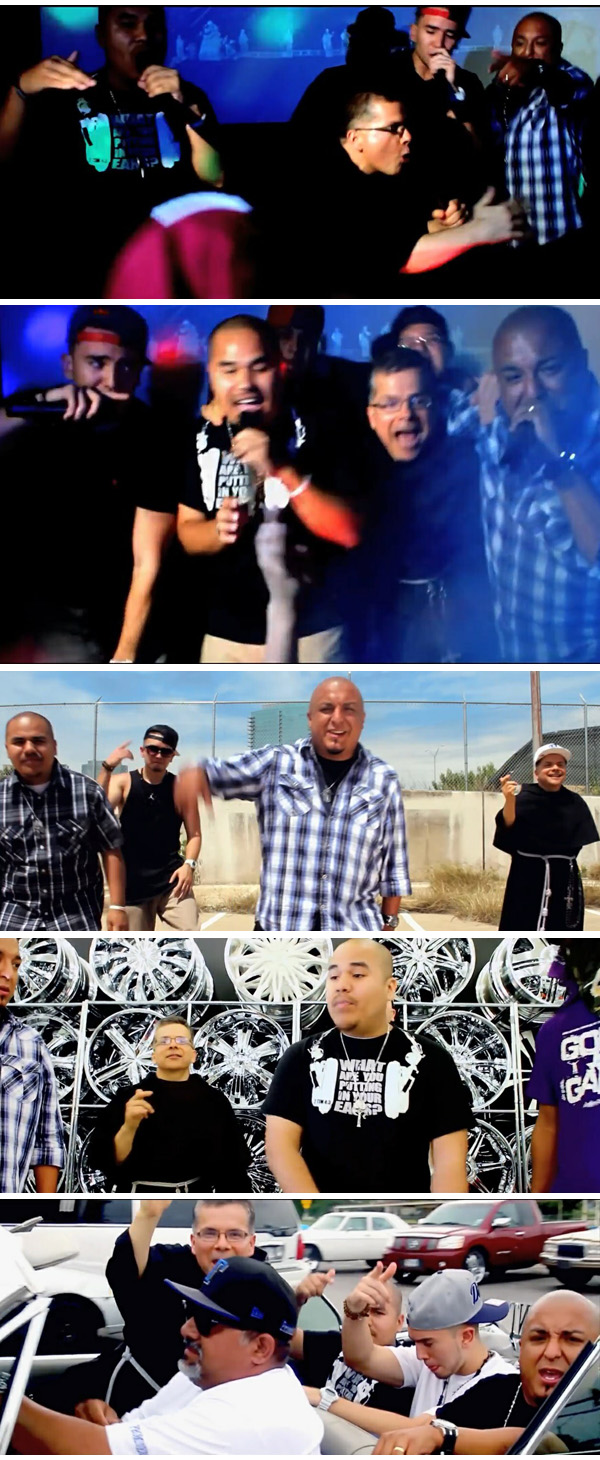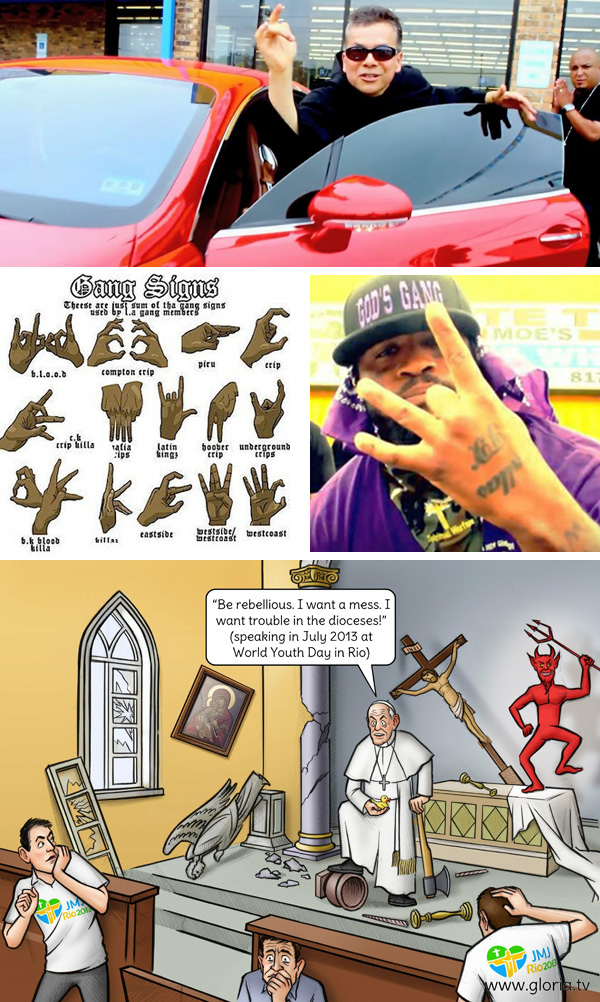 Posted June 10, 2018
________________________