Progressivism in the Church
Church Revolution in Pictures

Photo of the Week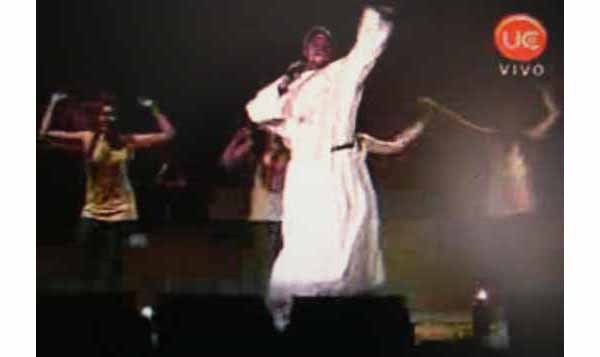 Frenetic Holy Week in Santiago, Chile
For Holy Week 2008, the Archdiocese of Santiago found nothing better to do for the spiritual life of its youth than to invite rap priest Richard Godoy to perform on the night of Holy Saturday. Fr. Richard is a Panama born priest who exercises his ministry in the prisons of Guatemala. He is from the Order of the Mercedarians.

He became famous as the Caribbean Rap Priest. Rap in Spanish is regeton, so there he is called the Regeton Priest. To his rap music he adds other frenetic sounds, making his genre a mixture of rap and rock. For Holy Saturday, he performed with a band and a team of stage girls who follow his rhythm with their sensual movements and dancing, third row below.

Even if the words of the lyrics mostly praise Our Lord, the whole atmosphere is that of a disco night club. It is interesting to notice how the supposedly conservative Catholic religious authorities of Santiago are replacing the traditional piety of Holy Week with a new style of commemoration.

These photos were taken from the footage of the event shot by Chilean television.
To watch videos of Fr. Richard's songs click here and here. The songs are in Spanish.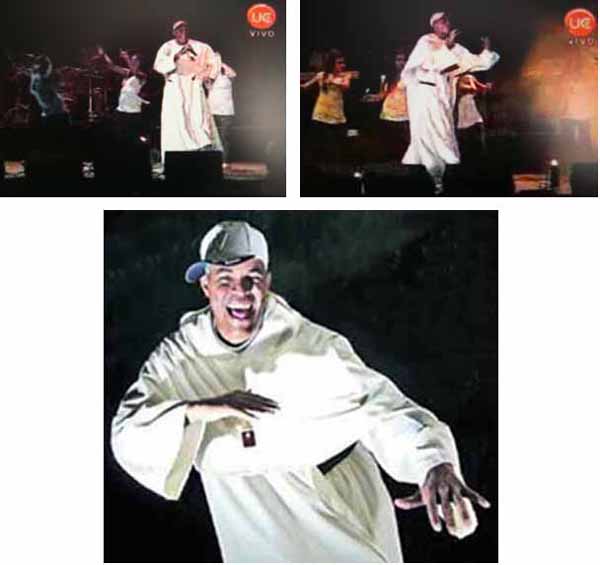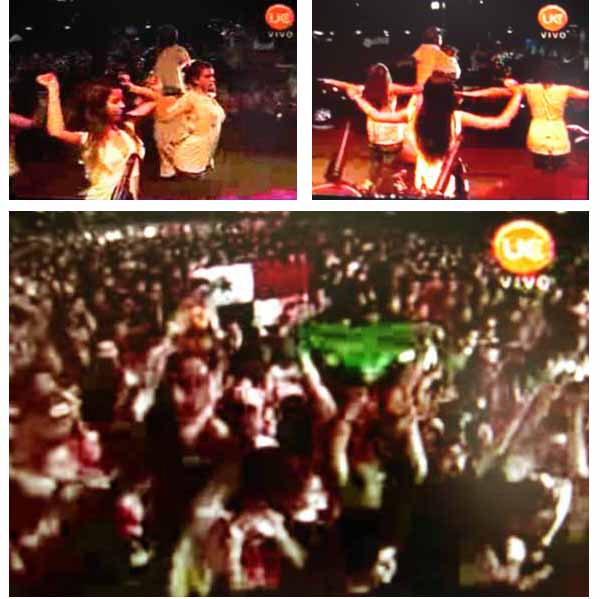 Posted April 19, 2009

Related Topics of Interest

The Rock Priest

The Punk Priest

Disco Mass in Vienna

Whipped Cream Orgy in Vienna

A Man and a Woman Lying on an Altar in Vienna

A Moral-Free Mass on the Outskirts of Vienna

Frankfurt Youth Church Promotes Musical Erotica

Belgian Nun Dances in Obscene Poses at WYD

Acrobats in Bikinis Perform for Pope
Pictures | Home | Books | CDs | Search | Contact Us | Donate



© 2002- Tradition in Action, Inc. All Rights Reserved