Progressivism in the Church
Church Revolution in Pictures
Photo of the Week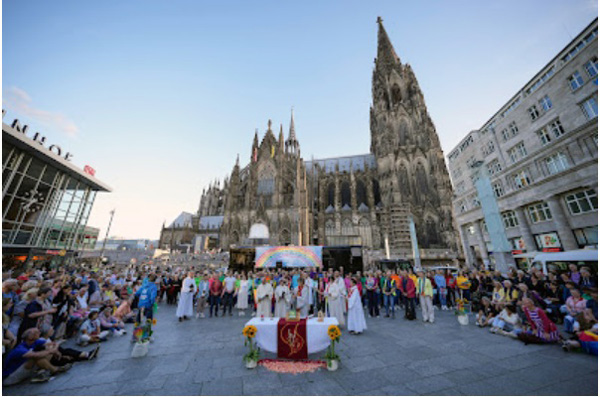 Priests bless homo-couples in Cologne
On September 20, 2023, a group of German priests and deacons blessed homosexual couples in the square right next to the right side of Cologne Cathedral. The event took place under the slogan: "All you need is love," the famous anarchist Beatles song.
The "blessing" had the character of a denial of Catholic doctrine, which has always condemned homosexuality as a sin against nature that cries out to Heaven for vengeance.
It also had the character of a defiant protest against Card. Rainer Maria Woelki of Cologne, who reprimanded a priest from Mettmann who held a blessing ceremony for same-sex couples in March.
Earlier this year, the Synodal Way, which counts on the support of the majority of the Bishops in Germany,
approved
the "blessing of homosexual unions."
In 2022 the movement "Out in Church" encouraged many German Catholics to
publicly profess
their homosexuality.
This event last Wednesday should be seen as part of the enormous wave of Progressivism around the world that is pressuring the coming Vatican Synod to open the Church to homosexuality even more than the conciliar Popes have done.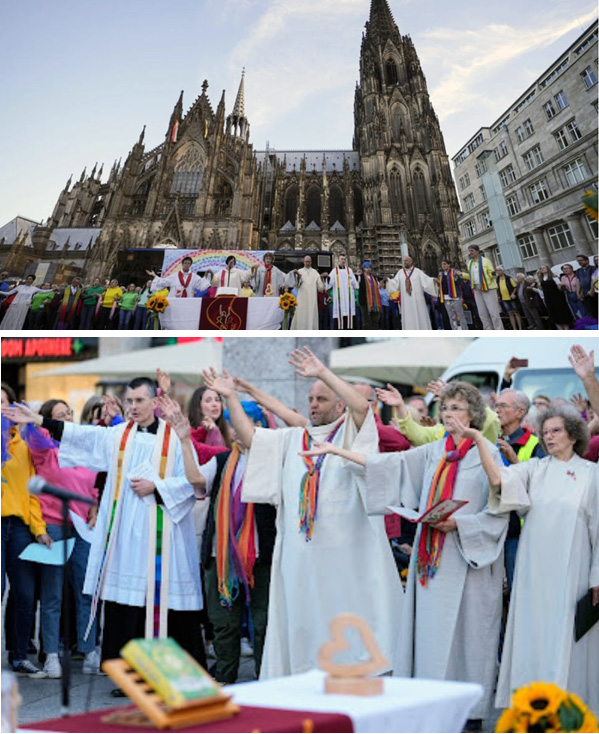 Posted September 24, 2023

___________________________
________________________