Progressivism in the Church
Church Revolution in Pictures
Photo of the Week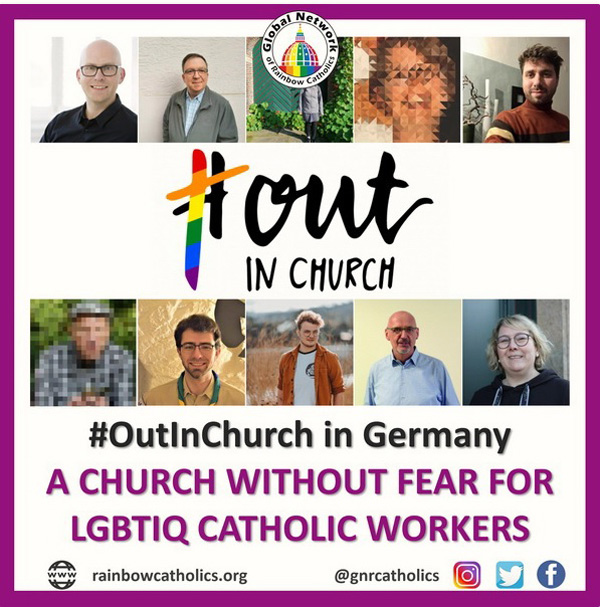 125 Catholic homos go public in Germany
On January 24, 2022, 125 Germans priests, deacons, Church teachers, assistants and other administrative employees went public affirming they are homosexuals. (
here
,
here
and
here
)
This was part of an initiative titled
#OutInChurch - For a Church without fear
. It is taking advantage of the so-called Synodal Way in which the German Bishops are being pressured to approve homosexuality and its subsequent sexual deviations.
The German Bishop's Conference welcomed the initiative. Bishop Helmut Dieser of Aachen affirmed: "I would like to welcome this effort on behalf of the German Bishops' Conference as a sign that we are working to ensure that a climate of freedom from fear must emerge and prevail in our church."
The
Global Network of Rainbow Catholics
– founded in Rome in 2014 in the wake of Pope Francis' supportive declarations on LGBT persons – celebrated the fact, as we see in the pictures
above
and
below, first row
.
In the United States, New Ways Ministry is also pushing the same agenda; it has featured Card. Jean Claude Hollerich,
last row
, President of the Commission of Bishops' Conference of the European Union, affirming the need to change Catholic Morals on homosexuality.
Let us not forget that Sodom and Gomorrah were completely destroyed for the acceptance of this vice.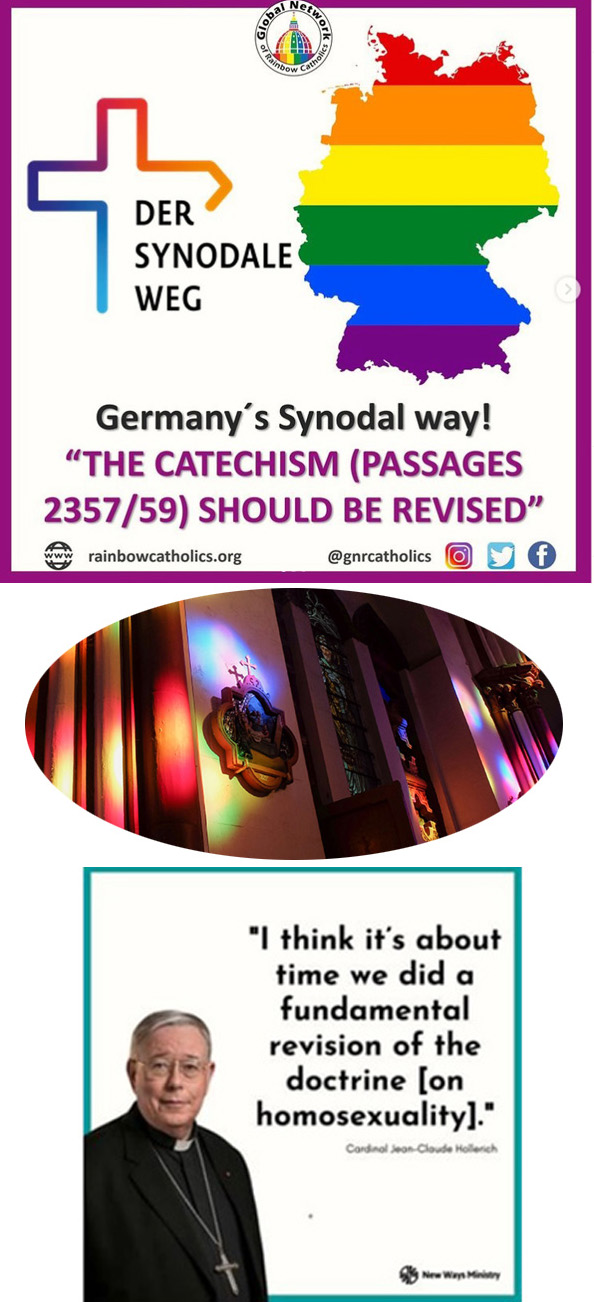 Posted February 13, 2022
________________________