Progressivism in the Church
Church Revolution in Pictures
Photo of the Week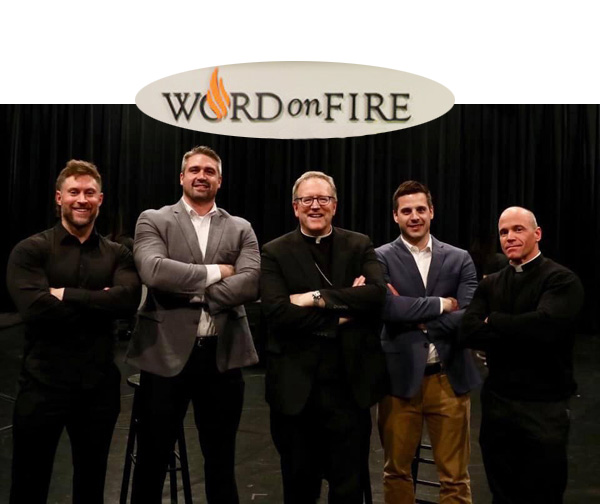 Bishop Barron's fiery boys
A recent article on the website
Clean the Church
brought our attention to the strange "coincidence" of Bishop Robert Barron, Auxiliary Bishop of Los Angeles, being surrounded by young male bodybuilders who are eager to expose their muscles to the camera.
They all are part of the
Word on Fire
organization turned toward promoting the flamboyant Barron. Flamboyant men, promoting a flamboyant priest.
Barron's preferred friend is Joseph Gloor,
three first rows below
, a
scantily dressed exhibitionist
. Although Gloor's background did not reveal that he had any experience as a producer or photographer, he was hired by Barron for these jobs. He is in charge of shooting the Bishop's videos. He also lives under the same roof as Barron and is his constant companion wherever he goes.
While the median salary for a documentary producer in Los Angeles is $52,000, Bishop Barron is pleased to pay Gloor a $150,000 salary plus an annual bonus of $60,000 for his special diet.
The CEO of
Word on Fire
is Fr. Steve Grunow. To have an idea of his profile as "a priest in good standing" according to the Los Angeles Archdiocese, you may check
the fourth and fifth rows
where you see him exercising his "ministry." Grunow is another of the bodybuilders that Barron enjoys having around him.
In
the sixth row
you see Jared Zimmerer, who is the Executive Director of
Word on Fire
. Again, Zimmerer has no public record of past experience as an administrator of a non-profit organization. Instead, he was a competitive bodybuilder and a simple catechist. Nonetheless, Barron hired him for this job.
This admiration of Bishop Barron for male bodies opens the door to question whether he is a homosexual. Even when there is no public evidence to back this accusation, the fact that
he publicly supports
Fr. James Martin – a known pro-homosexual activist – gives strength to this suspicion.
Of course, Bishop Barron enjoys the friendship and full support of Pope Francis
, last picture
.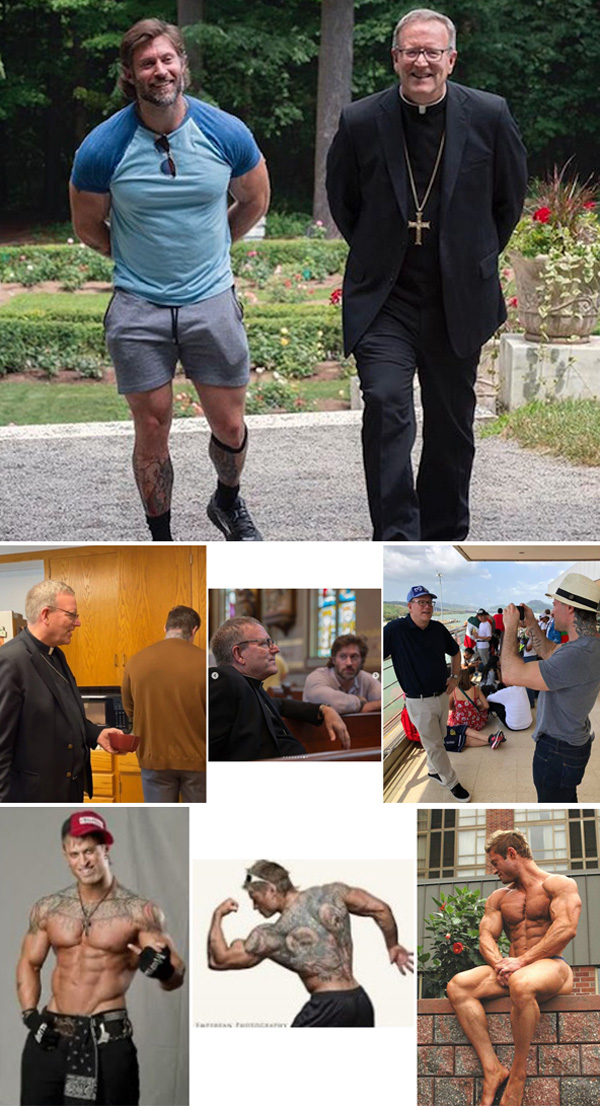 Posted February 6, 2022
________________________