Progressivism in the Church
Church Revolution in Pictures
Photo of the Week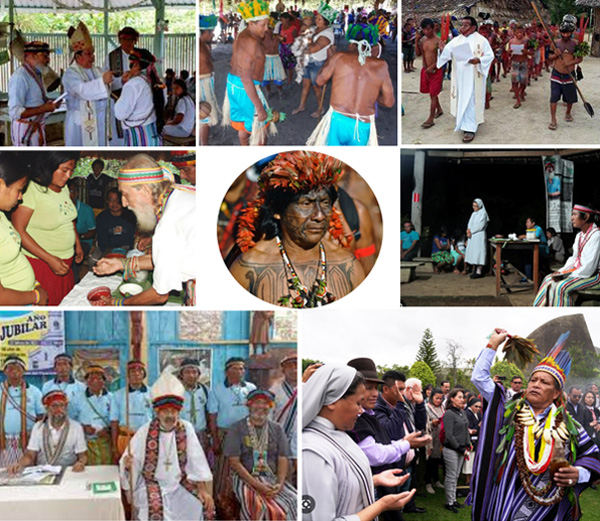 Prognosis for the Amazon Rite
Since the Amazon Rite for the Mass and the Sacraments is presently being prepared by the Vatican, we thought it opportune to present to our readers with some examples from these past years that seemed to be preparing the way for it.

Above are photos from religious experiments that are being tested in the Amazonia by Catholic Prelates, priests and nuns.

Below are ceremonies endorsed by the Pope's presence that let us suppose that they will also be incorporated in the coming Amazonian Rite.

It appears that Francis and his progressivist cohorts will give the pretext of offering a rite that will be more accessible to the aborigenes of the Amazonia in order to introduce nudism, idolatry and animist practices into the Mass and Sacraments.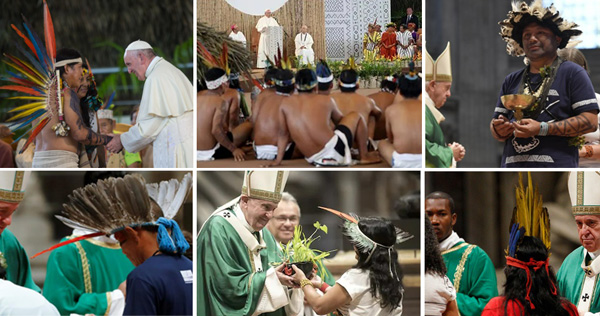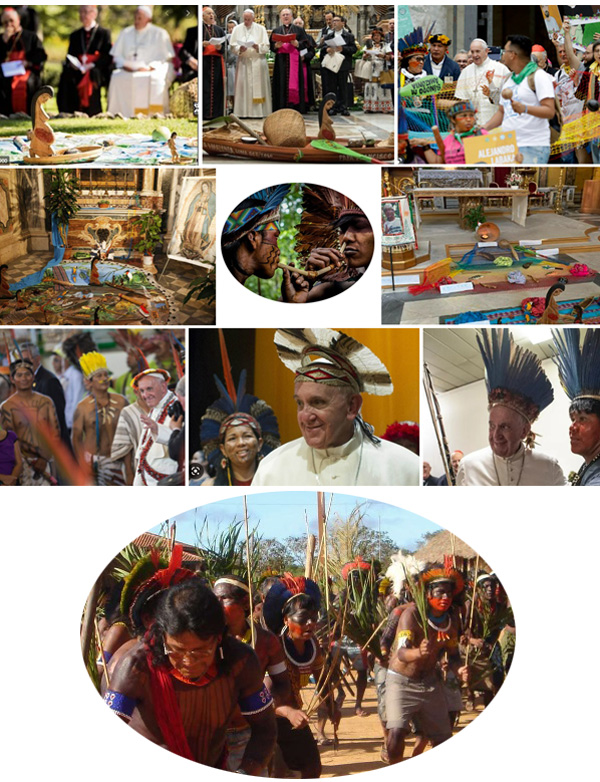 ,

Posted April 9, 2023