Progressivism in the Church
Church Revolution in Pictures
Photo of the Week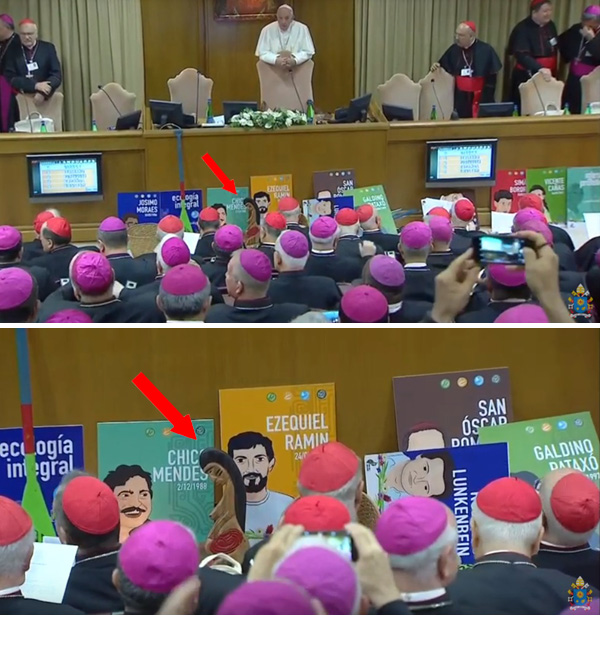 Amazon Synod enthrones Mother Earth
On October 6, 2019, the Amazon Synod started with a Mass. After it ended, an informal group met with the Pope and brought to the floor of St. Peter's Basilica – right in front of the Altar of the Confession,
first row below
– a canoe with a statue of a seated naked pregnant woman. It was a representation of the goddess Mother Earth, adored by Indians in South America under the name of Pachamama.
The group, including Pope Francis, walked forward in a chaotic "procession" carrying that goddess, enthroned in her canoe, to the building where the Amazon Synod meetings would take place.
Arriving at the Synod Assembly, the goddess was placed directly in front of the Pope's table,
above
, where it remained in the sight of all those who are taking part in the sessions of the Bishops.
If all these ceremonies at the Vatican in honor of the goddess Pachamama (see also
here
) do not constitute acts of idolatry, then words have lost their meaning.
Full footage of the event by Vatican News
here
.


Posted October 13, 2019
________________________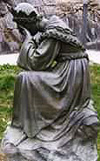 Our Lady of La Salette,
restore the Holy Church.