Progressivism in the Church
Church Revolution in Pictures
Photo of the Week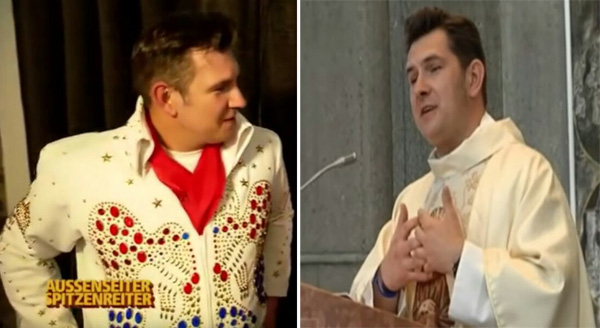 German priest mimics Elvis Presley
Yes, the collection of Elvis Presley priests is growing. Now in Germany we find another one. His name is Fr. Norbert Fink and he is a priest in good standing in the city of Gummersbach, District of Oberbergischer, State of Rhine-Westphalia.
After celebrating a marriage, Fr. Fink treats the newlyweds and their guests to a rock'n roll show in which he croons Elvis songs as he dons a shiny gold coat and then changes to a white sequined jacket, just as Presley used to do. He also does his best to mimic the gestures of the rock singer, to whom he believes he has a physical resemblance...
There is no indication that his superiors place any objection to Fink's "artistic" performances. On the contrary, Fink was chosen to lead the German delegation of youth to the WYD-2013 in Rio.
Videos of the shows are available
here
and
here
.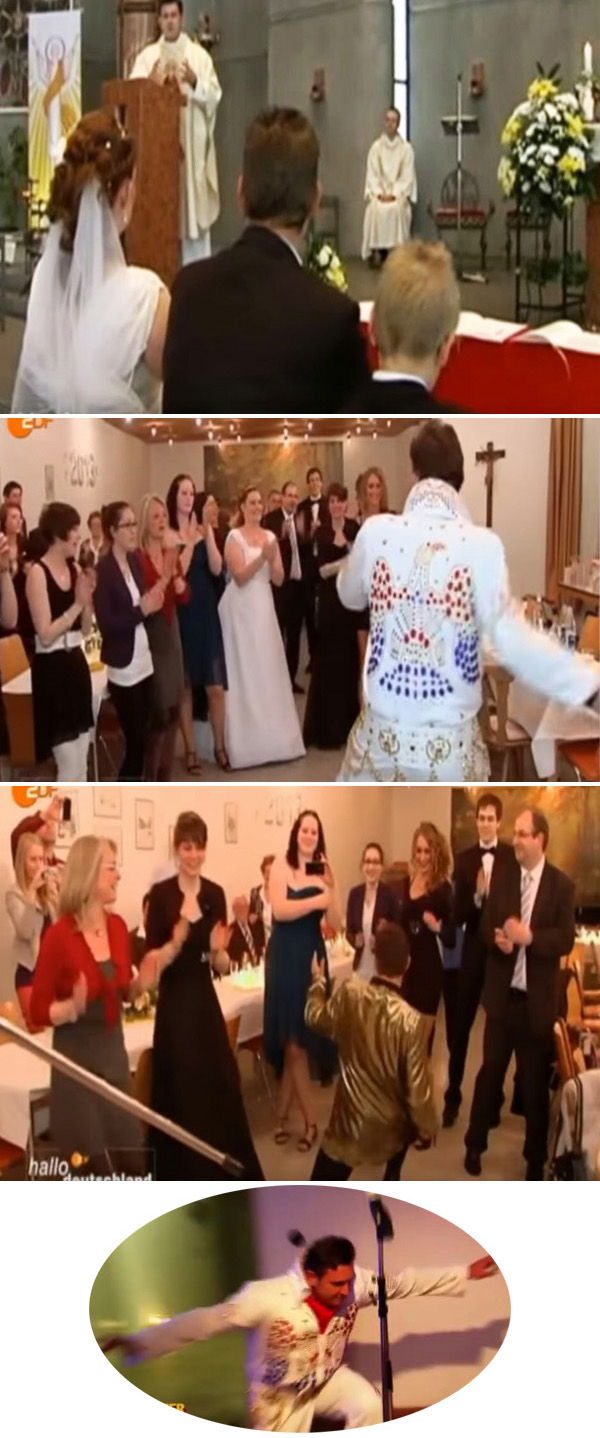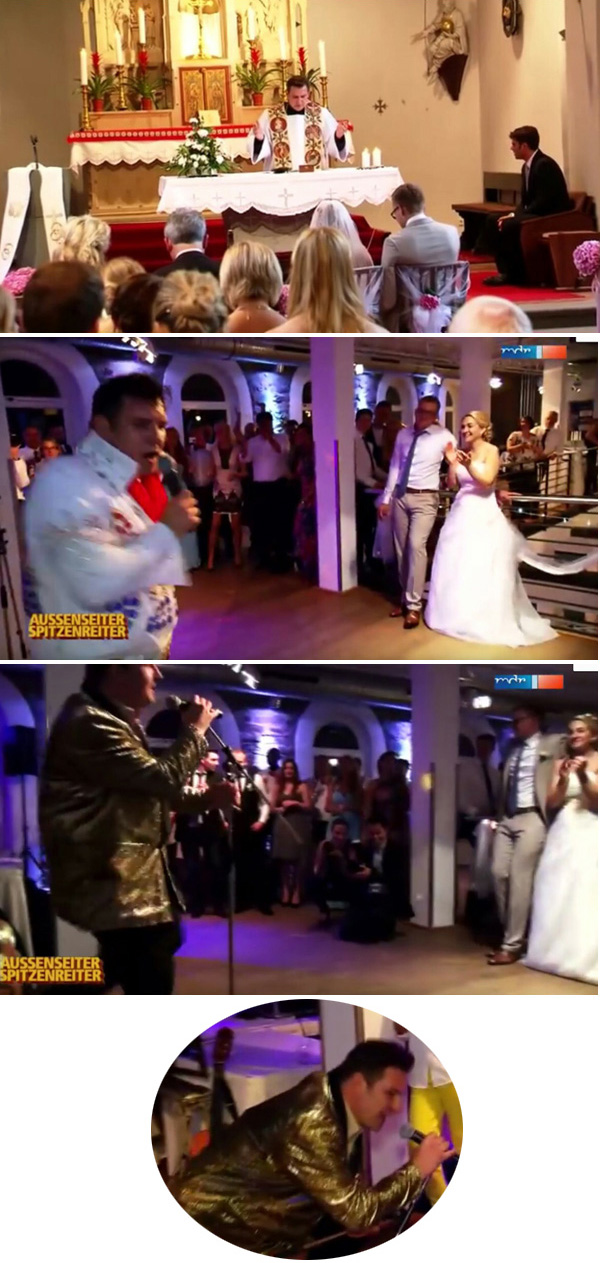 Posted August 23, 2015
________________________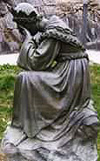 Our Lady of La Salette,
restore the Holy Church.