Progressivism in the Church
Church Revolution in Pictures
Photo of the Week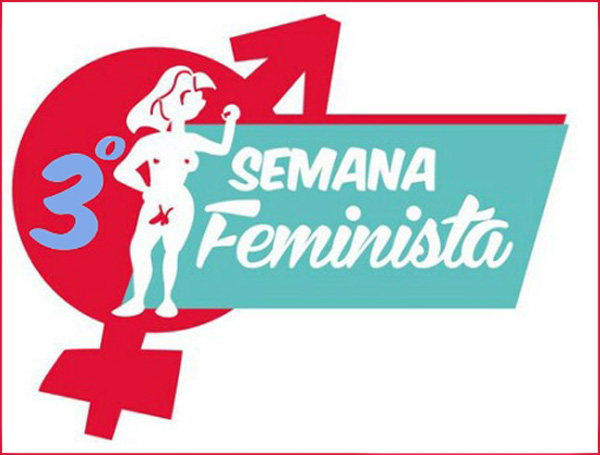 Feminist week at Peru's Catholic University
The Pontifical Catholic University of Peru (PUCP) is the most prestigious Catholic university in the country. It was this institution that
granted the title
of
Doctor Honoris Causa
to Card. Gerhard Muller, Prefect of the Congregation for the Doctrine of the Faith, to honor his support of Liberation Theology.
This university also hosted a Feminist Week event from May 18 to 22, 2015, in Lima. The five days started with a presentation at noon, followed by workshop discussions in the evening.
The posters promoting the event can be seen
above
, a figure of a naked woman with a clenched fist and the announcement '3rd Feminist Week,' and in the
first row below
, reading 'For a Liberating Feminism for All' with a cartoon depiction of badly dressed men and women who will benefit from participating in the conference. What follows is our translation of the conference schedule, which can be viewed in the
second row below
.
May 18
-
Presentation:
Are Feminists Nazis and Eager to Castrate Men?
Workshop:
Do All Men Want to Be Rambos? Masculine Identities.
May 19
-
Presentation:
Resisting from Our Territory.
Workshop:
Maternity at PUCP - Myth or Reality?
May 20
-
Workshop:
Discovering My Body in My Masculinity.
Open Microphone
May 21
- Joint Presentation by HP and HOP -
Museum of Sex Toys - Photographic Exposition
- Samba Session
Workshop:
What Your Mother Did Not Tell You about Your Vagina.
May 22
-
Presentation:
Labor Rights Are also Discriminatory.
Workshop:
Between Pleasure and Orgasm
In the
third row below
is an advertisement for two talks on May 5 and 6, 2015, for post-graduation students working on Masters or Doctorates on the topic: The Roads Designed for Genre Studies.
Do you believe the Cardinal Archbishop of Lima or any other religious authority with responsibility over the Pontifical Catholic University will take a public position condemning these events? We, like you, were hoping that they would, but until now they did not.
Will Card. Muller enter the picture and make a correction? So far, he also did nothing. Please, let us know if he does...

Posted July 19, 2015
________________________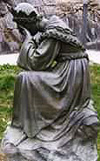 Our Lady of La Salette,
restore the Holy Church.