Progressivism in the Church
Church Revolution in Pictures
Photo of the Week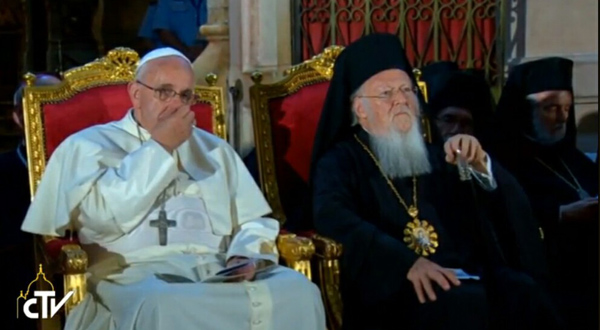 Disgusting new papal habits
Along with other populist habits Pope Bergoglio has introduced into the Papacy, we are witnessing that he does not restrain himself from carrying out part of his hygiene in public.
One of the most repulsive of these habits is to pick his nose.
We do not need to comment on how inappropriate this disgusting act is. We just refer to it as one more initiative to debase the solemnity of the Papal Monarchy.
The photo
above
was taken during his visit to the Church of the Holy Sepulchre in Jerusalem, on May 25, 2014.
Below first row
, we see Francis in Rio for the World Youth Day of July 2013. A short video of this scene can be viewed
here
.
From the pictures in the
two last rows
, we see that, as Cardinal, Jorge Bergoglio also had no problem in exhibiting this vile habit in public. In these pictures he was being questioned by an Argentine tribunal on November 8, 2010. Video available
here
(see 6:04 to 6:08).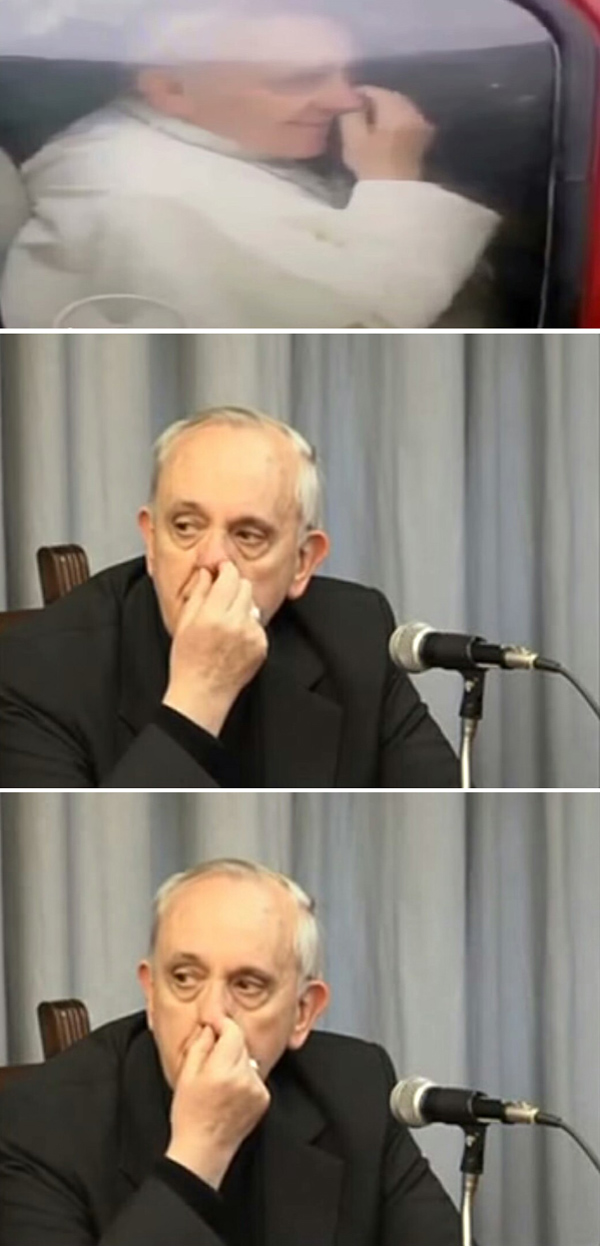 Posted March 29, 2015
________________________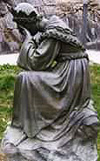 Our Lady of La Salette,
restore the Holy Church.