Progressivism in the Church
Church Revolution in Pictures
Photo of the Week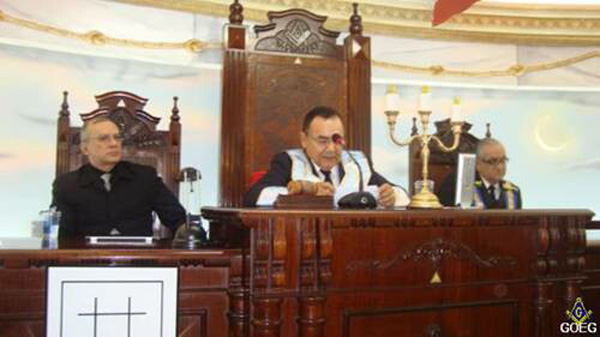 Brazilian priest gives talk in Freemason Lodge
Fr. Cesar Luiz Garcia,
above left
, was present during a session of the Liberty and Union Lodge in the city of Goiania, State of Goias, Brazil, on Father's Day of 2011.
Fr. Garcia's speech addressed the history of Freemasonry in France and Israel. He also praised the principles of liberty, equality and fraternity and explained some of the Masonic symbols on the Lodge ceiling.
Garcia expressed his admiration for the spirit of peace present in the Lodge and wished all present many blessings.
Above
, Garcia, seated at the right hand of the Grand Master while waiting for permission to speak;
below first row
, standing with all Freemasons in ceremonies that preceded his talk;
second row
, being received in the Lodge.
More on this event can be read in Portuguese
here
.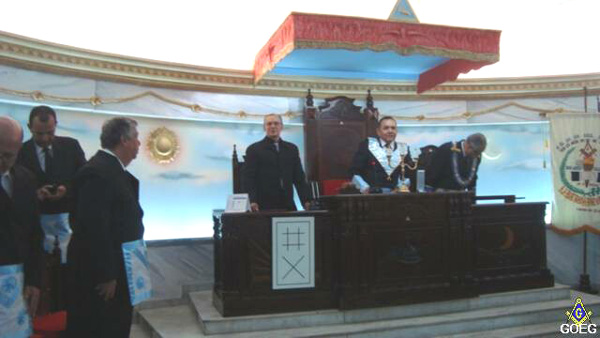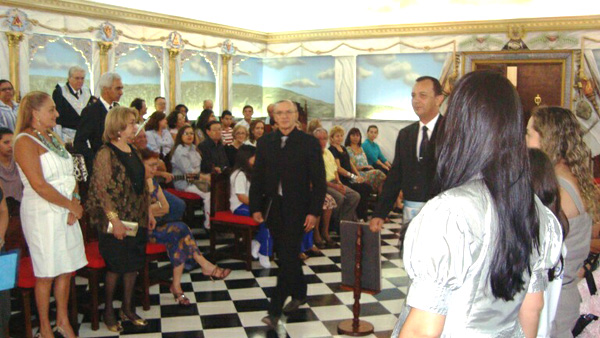 Posted July 13, 2014
________________________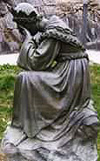 Our Lady of La Salette,
restore the Holy Church.