Progressivism in the Church
Church Revolution in Pictures
Photo of the Week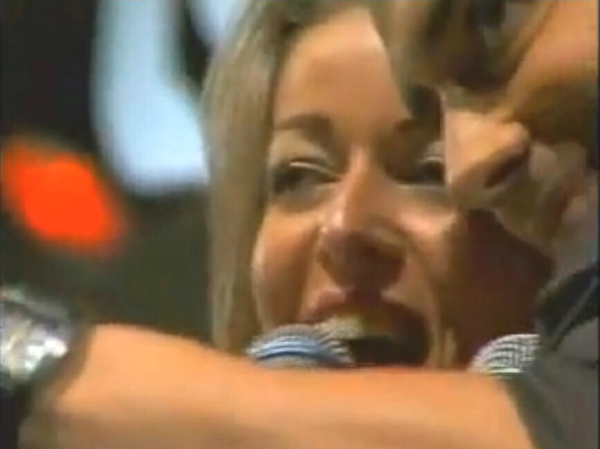 The liberties of a singer priest in Brazil
The man you see
above right
, with his cheek almost touching the forehead of a woman-singer, is Fr. Fabio de Melo, who is himself a singer. He is a priest initially part of the Congregation of the Sacred Heart of Jesus, now integrated into the Brazilian charismatic movement called
New Song
or
Canção Nova.
In
this video
, the two sing alternately of their mutual love, telling each other how the one helped the other to find his/her way in life.
The soloists hold hands on stage,
below first row
, to give the impression that the lyrics were true. In
the second row
, De Melo takes the hand of Adriana Arydes and holds it to his heart to emphasize his supposed love. At the end of the song, both embrace,
fourth row
, to the great emotion of a tearful audience, composed mostly of women.
In the
two last rows
you see De Melo in his priestly vestments delivering a saccharine sermon on love at a charismatic stadium Mass.
Do you believe that the religious authorities have placed any restrictions on this holding-embracing style of Fr. De Melo? They not only permit it, but they fully approve it - to the point of inviting De Melo as well as Arydes to perform at the WYD-2013 on this coming July 27, the vigil of Pope Francis' Mass in Rio.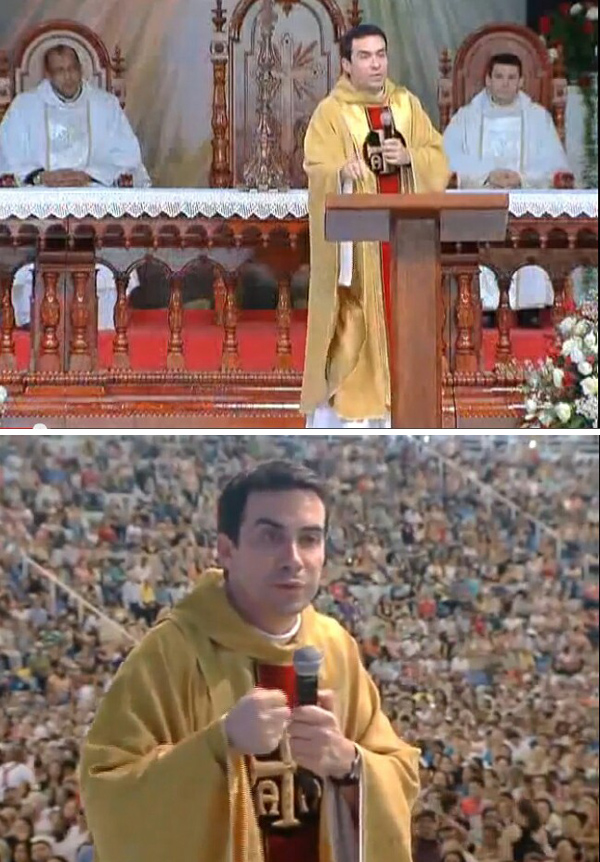 Posted July 7, 2013
________________________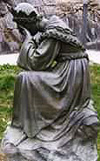 Our Lady of La Salette,
restore the Holy Church.