Progressivism in the Church
Church Revolution in Pictures
Photo of the Week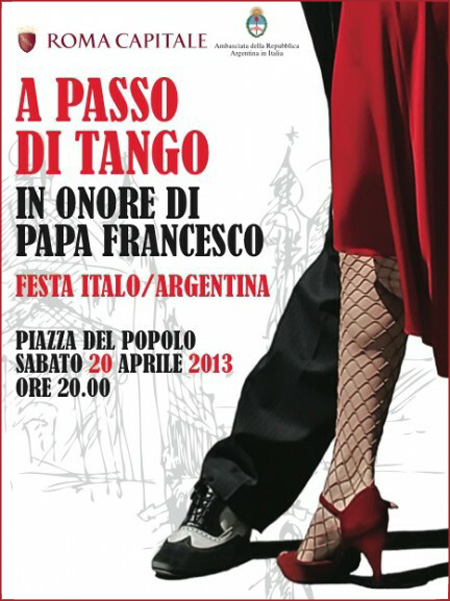 Tango for Pope Bergoglio
"I love the tango a lot. It is something that comes from inside me." This is what Card. Jorge Mario Bergoglio declared in 2010 in an extensive interview published in the book The Jesuit by Sergio Rubin and Francesca Ambrogetti. Bergoglio revealed himself to be an expert in the tango's history. He is a fan of the great tango singers Carlos Gardel and Julio Sosa, as well as the contemporary composer Astor Piazzolla. You can find a photocopy of this news report by France Presse in the last row below.
In view of this enthusiasm, to commemorate the anniversary of the founding of Rome, the Mayor of the city and the Argentine Embassy in Italy took the initiative of promoting a night of tango on April 20, 2013 - yesterday - in homage to Papa Francis. Indeed, the poster advertising the festival, reproduced above, reads:
The Capital of Rome
In the rhythm of tango
In honor of Pope Francis
An Italian-Argentine festival
Piazza del Popolo (the Square of the People)
Saturday, April 20, 2013, Hour: 8:00 pm
For more information you can read a report in Italian here.
Despite the preferences of Pope Bergoglio, the tango was considered to be opposed Catholic Doctrine because it is a very immoral and sensual dance, as shown in the first and second rows below.
On behalf of Pope St. Pius X, the Vicar General of Rome Card. Basilio Pompili issued a Pastoral Letter in 1914 denouncing the tango as highly damaging to the soul. The Cardinal stated:
"The tango, which has already been condemned by illustrious Bishops and is prohibited even in Protestant countries, must be absolutely prohibited in the see of the Roman Pontiff, the centre of the Catholic religion." He urged the clergy to courageously raise their voices "to defend the sanctity of Christian customs against the threatening danger and overwhelming immorality of the new paganism." He also warned parents that if they do not protect their children from such corruption, they will be guilty before God of failing in their most sacred duties. (The New York Times, January 16, 1914)
Card. Aristide Cavallari, the Patriarch of Venice, also strongly condemned the tango, referring to it as moral turpitude, adding: "It is the worst that can be imagined. It is revolting and disgusting. Only persons who have lost all moral sense can bear it. It is the shame of our days. Whoever persists in it commits a sin." The Cardinal ordered all ecclesiastics to deny absolution to those who dance the tango and do not promise to discontinue the practice. (The New York Times, January 22, 1914
One hundred years after these wise condemnations, the same tango is being publicly promoted in Rome to please a Pope who has danced it and loves it ...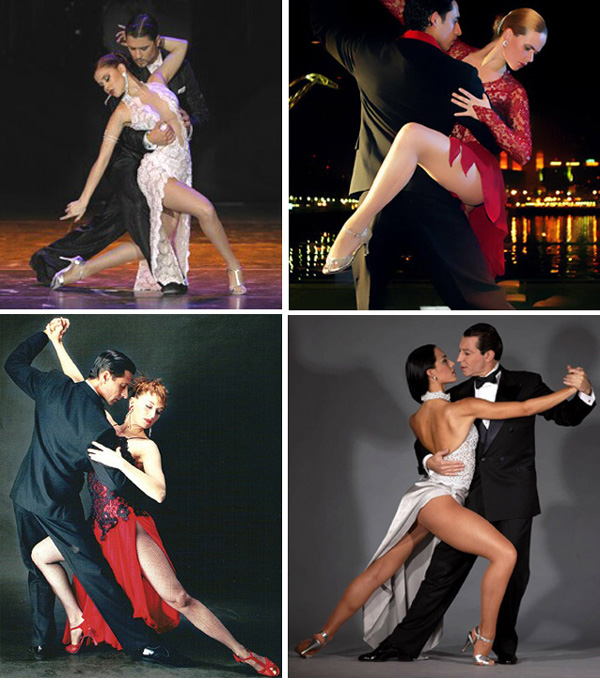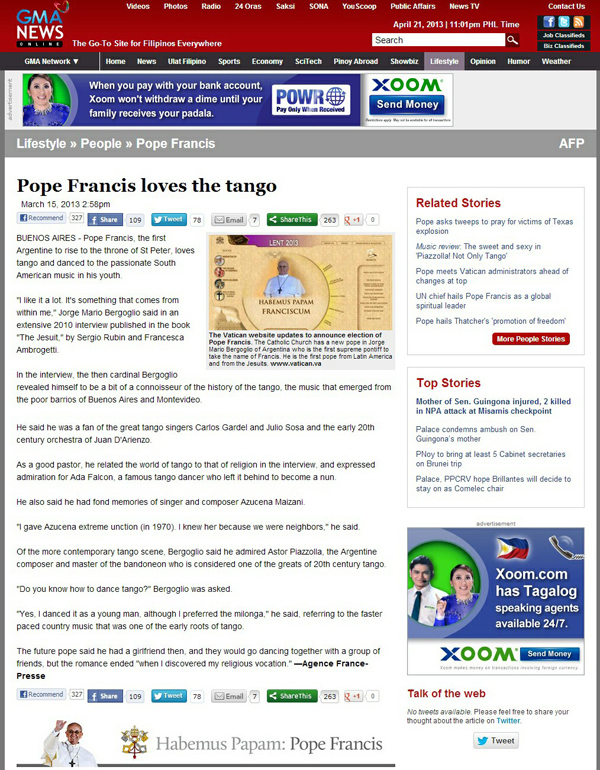 Posted April 21, 2013
________________________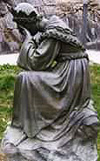 Our Lady of La Salette,
restore the Holy Church.