Social-Political Issues
Danser Encore -The Anti-Lockdown Anthem
Taking the World by Storm
When Algerian-French musician Kaddour Hadadi had his concert canceled because it was declared "non-essential," he did what any good musician would do: He wrote a song about it. This song, called "
Danser Encore
" (
Keep on Dancing
) is an anti-lockdown anthem, and has taken Europe by storm since December of 2020.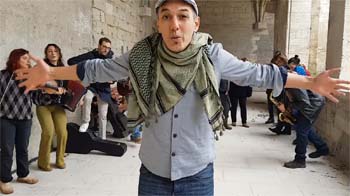 Kaddour Hadadi introduces Danser Encore, which spread like wildfire
Danser Encore
, which seems to be a fusion of gypsy jazz and reggae, encourages bold resistance ("irreverent, but elegant" resistance) against authoritarian Covid lockdowns, termed "absurdity by prescription" handed out by "sellers of fear in abundance."
Hadadi began performing the song with his band-mates in the streets of France (first in January
here
and
here;
later in other places
here
,
here
,
here
and
here
), and even performed with a megaphone (in
Tours
,
Rennes
,
Toulouse
and
Angers
). A flash-mob movement quickly followed, which
premiered first
on March 4, 2021 at the Gare du Nord (North Train Station) in Paris.
Since March, the flash-mobs have spread all over Europe. A search on YouTube for Danser Encore revealed that these Danser Encore flash-mobs – which are most often performed or led by mask-less musicians – have taken place now in major cities across Europe for the past few months. There are now versions of the song in
Spanish
,
Italian
,
Portuguese
,
German
,
Dutch
,
Polish
,
Russian
,
Greek
,
English
and even
Korean
.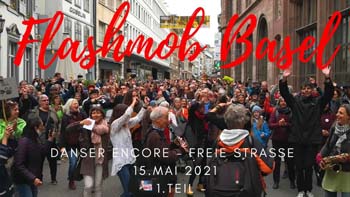 A falsh-mob scene in Switzerland
The song has inspired other interpretations. Among them: a line dance version (
here
), some piano versions (
here
,
here
,
here
and
here
), an instructional guitar video (
here
), an acrobatic horseback version
(here)
, a flute version (
here
), an Arab-inspired version (
here
), a melancholic version by French anti-mask singer (
here
) a version for harp ensemble (
here
), a Portuguese version accompanied with piano (
here
) and an accordion solo version (
here
).
This global trend – which calls to mind last year's
Jerusalema
trend (see TIA's on this
here
,
here
and
here
) and which interestingly is generating a lot of buzz in certain larger media outlets (see
here
) – raises these questions:
1. Is this an organic movement,
born from a global spontaneous urge of everyday people to break free from the shackles of the Covid fraud?
Some reasons support this possibility:
2. Is this an artificially-created movement,
coordinated and led by the Revolution?
Some possible reasons to believe it to be so:
Lyrics in French & English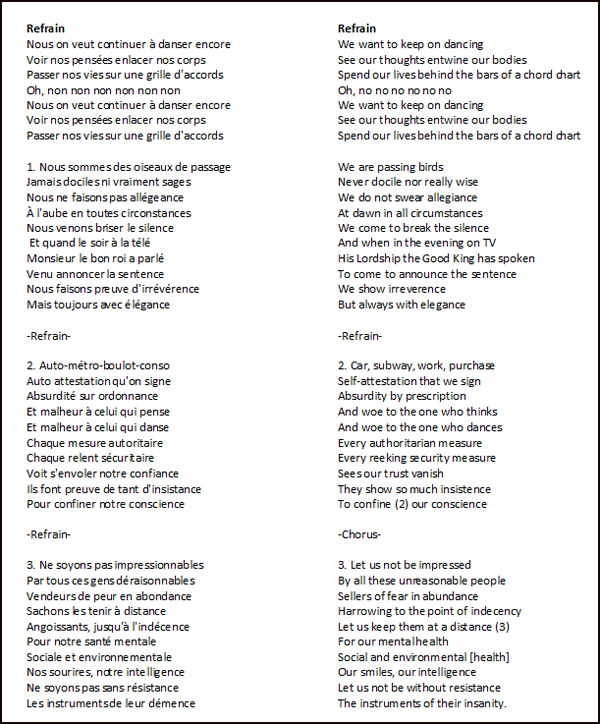 More performances worldover
What follows is a list of European cities (and elsewhere) where
Danser Encore
performances and/or flashmobs have occurred (as of 7/1/21), with links to their respective videos.
France
Italy
Spain
Belgium
Switzerland
Germany
Austria
Poland
Netherlands
Canada
Ireland
England
Other places
where the song has been performed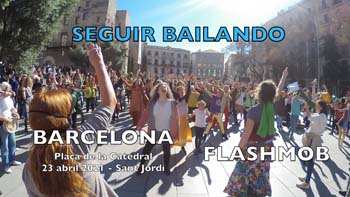 Posted July 5, 2021