Progressivism in the Church
Church Revolution in Pictures
Photo of the Week
Easter dancing at Inzing church
Fr. Josef Scheiring, pastor of the beautiful parish church in Inzing, Innsbruck, Austria, decided to transform part of its Easter services into a dancing performance.
He entered the
Jerusalema dance craze
, which has taken many religious institutions of the Conciliar Church by storm. With all in masks, he danced the
Jerusalema
with his acolytes – five girls and three boys.
It is way to bless a sensual rhythm, to demean the role of the priest, to desecrate the Church and, principally, to blaspheme the Holy Sacrament, present on the altar.
All these actions have been duly "blessed" by the local Bishops and the Vatican in multiple other instances. It is but another confirmation of the general apostasy of the Hierarchy and the Clergy announced by St. Paul (2 Thes 2:3) centuries ago.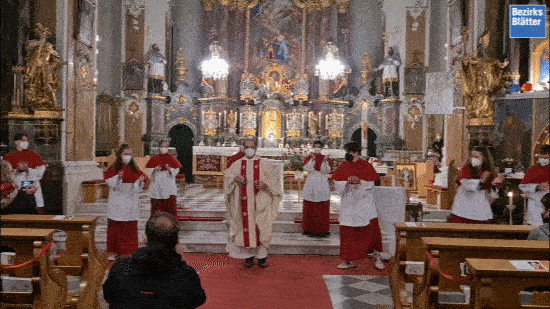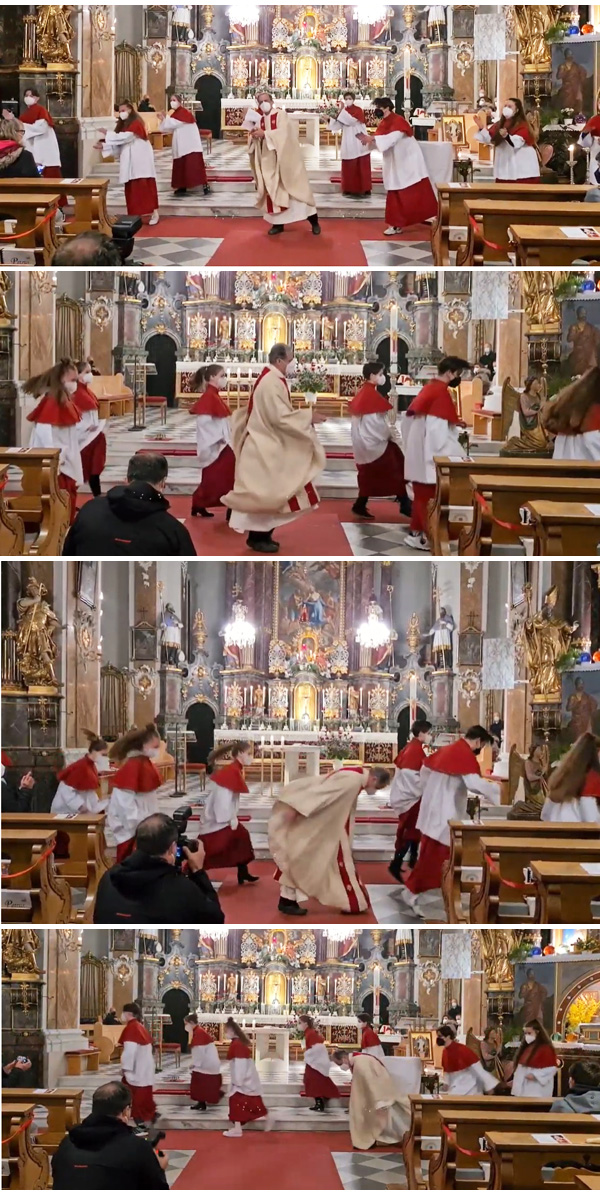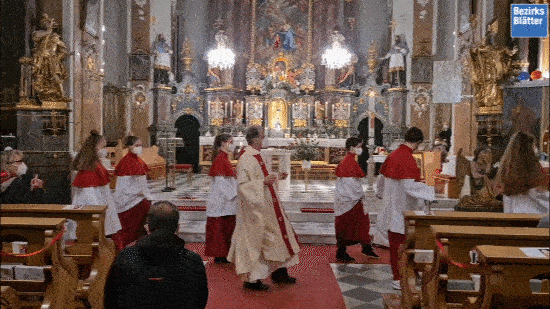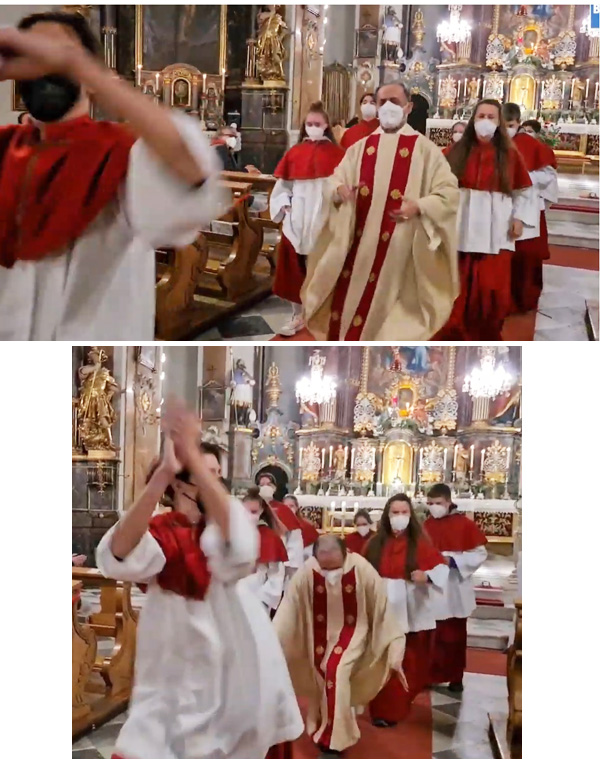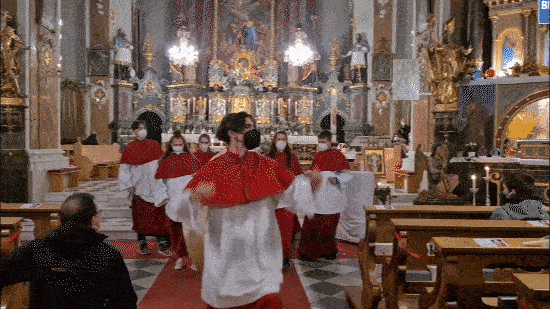 Posted May 9, 2021
___________________________



________________________