Progressivism in the Church
Church Revolution in Pictures
Photo of the Week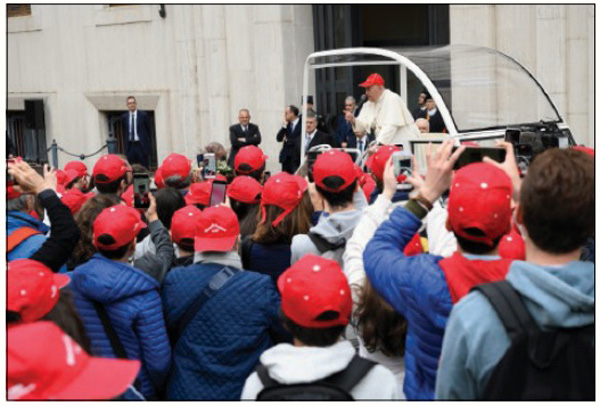 The baseball cap Pope
Above, you see Pope Francis speaking on May 20, 2023, to a group of about 900 Genovese boys who made a pilgrimage to Rome. The encounter took place in front of Casa Santa Marta, where he lives. Francis joins them in the popemobile wearing the red baseball cap that the boys chose for their trip.

Like all the other Conciliar Popes after Paul VI, Francis has never used the Pontifical Tiara. Instead, following the example of his progressivist predecessors, he has multiplied usage of secular hats in order to break the solemnity of the Papacy and make it more democratic, or synodal.

It is an indirect way to destroy the Monarchical Character of the Catholic Church, which is a necessary reflection of her Divine Nature.

Below first row, you see him at St. Peter's Square wearing another baseball cap in 2014; third row, in Paraguay in 2015.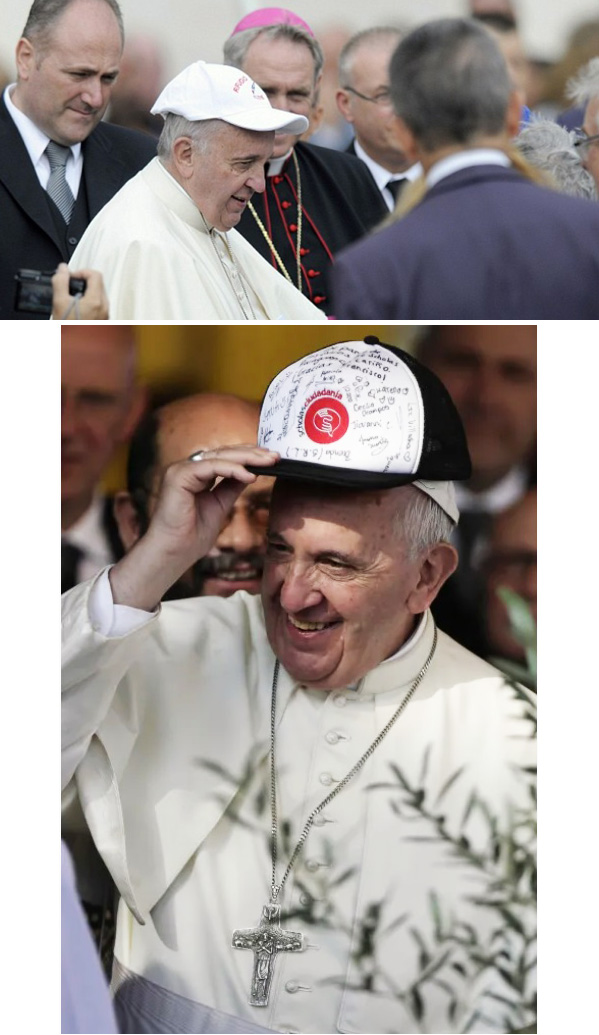 Posted May 21, 2023

___________________________
________________________