Progressivism in the Church
Church Revolution in Pictures
Photo of the Week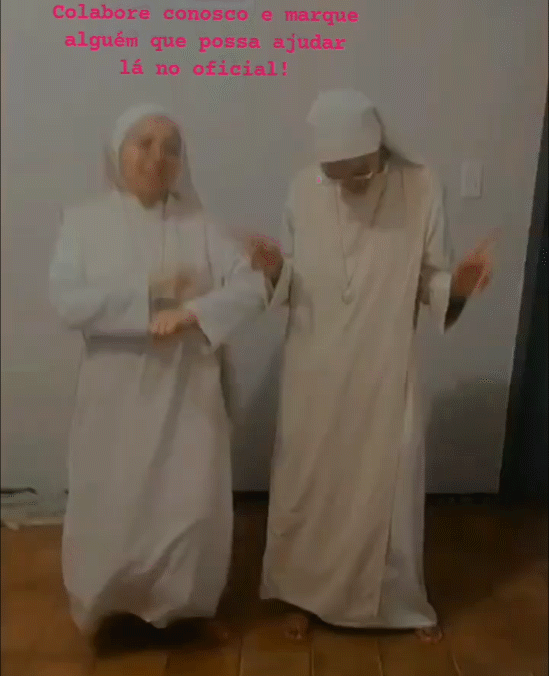 Brazilian nuns dance for money
The nuns you see dancing on this page belong to the Institute of the Little Sisters of the Sacred Heart of Jesus and live in Our Lady Mystical Rose Mission House in Timon, Maranhao, Brazil.
They are dancing to the rhythmn of "
Don't Rush
," a song about men going to a prostitution house, a song that became a dance-challenge trend on Instagram and TikTok last year.
The song by the British hip-hop duo Young T & Bugsey
talks about drugs
(heroin and cocaine in particular), making prostitutes blush, and various other sexual acts that are too inconvenient to describe here. The official music video shows images of the duo in a prostitution house with many immodestly dressed women in obscene poses with men.
The scandalous situation of nuns dancing to an obscene song is aggravated by the fact that the Little Sisters offer more dancing performances of the same kind to viewers who agree to give money to their Convent.
Posted January 23, 2022
________________________