Progressivism in the Church
Church Revolution in Pictures
Photo of the Week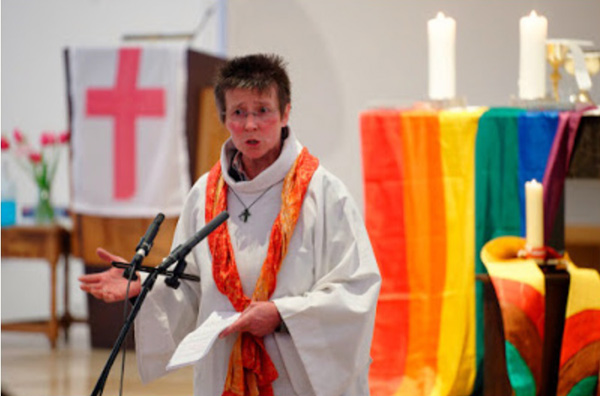 Woman preaches in Cologne
Above is Marianne Arndt, a parish assistant at the Archdiocese of Cologne. She is preaching during a Mass in St. Isabel Catholic Church on May 15, 2021. In the back we see the altar covered with a rainbow flag.

This initiative is part of the so-called Synodal Way taken by the Catholic Bishops in Germany, which is a avant-garde model striving to approve the deaconess and homosexual "marriage."

In the second row below, a gathering of the German Association of Catholic Women in 2020; third row, a woman poses with a card saying :"...because I am also Church...", meaning women want to receive the orders and have decisive power in the Church; last row, Arndt poses with the Cathedral of Cologne as background.

The media is presenting these experiments allowed by the German Bishops as a confrontation to Pope Francis' orientation on women deacons and homo marriages, suggesting that it is leading to a schism. We do not believe this is correct. In our opinion Pope Francis has given the green light to the German Bishops and will do his best to grant approval to their bold initiatives.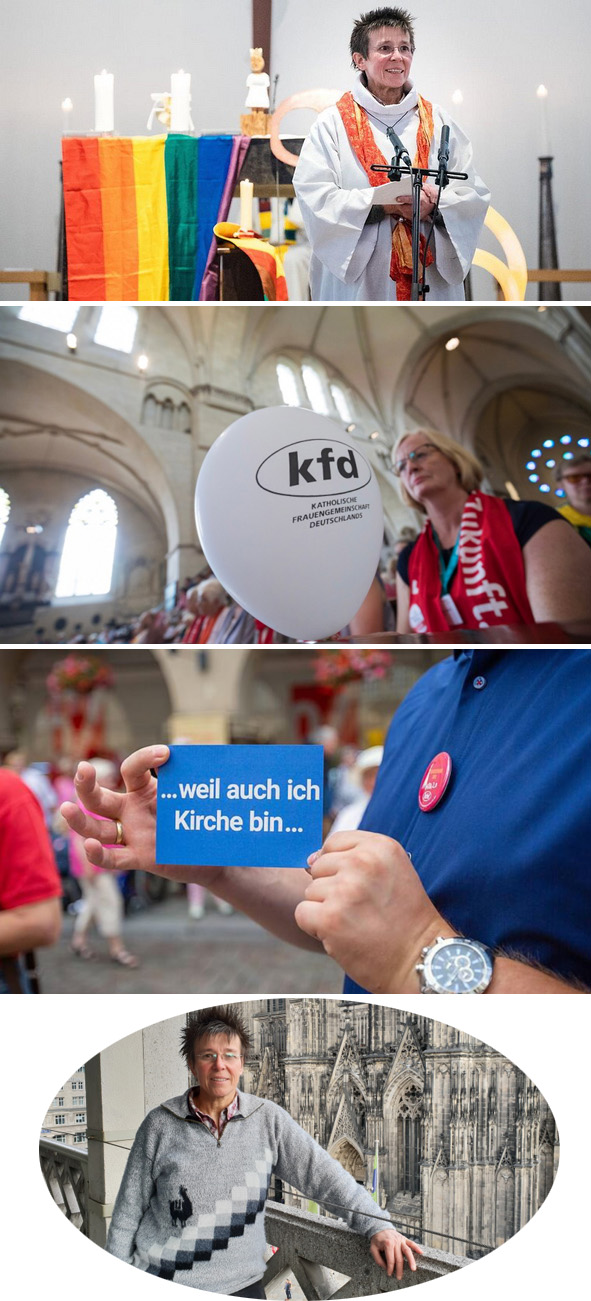 Posted May 30, 2021
________________________