Progressivism in the Church
Church Revolution in Pictures
Photo of the Week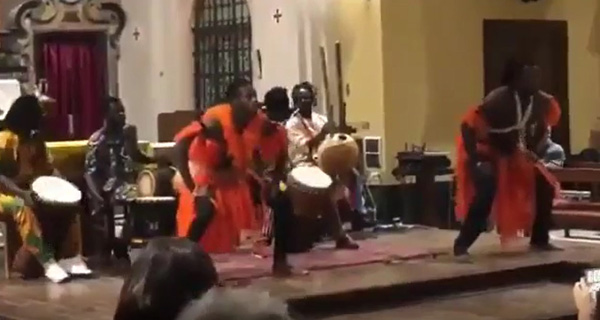 Idolatrous Afro ritual in a Turin church
Above is a purported ritual dance that is meant to invoke spirits. On February 16, 2019, this dance was performed in Sts. Gervasio and Protasio Church in None, a neighborhood of Turin.

The dancers and musicians belong to the Tamra Cultural Association in Turin. Their name Tamra was chosen by combining the tam-tam (an African drum) with Ra, the pagan sun god.

When Fr. Giancarlo Gosmar, the parish priest, received complaints, he answered that he had seen nothing irreverent in that performance, although the dance is part of a pagan ritual and the dancers had their torso semi-naked.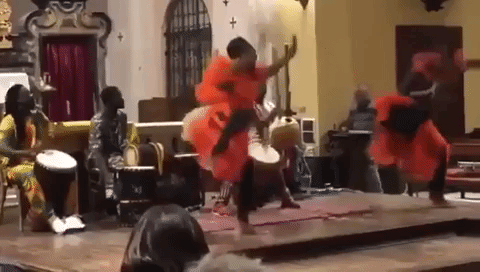 Posted May 12, 2019
________________________