Progressivism in the Church
Church Revolution in Pictures
Photo of the Week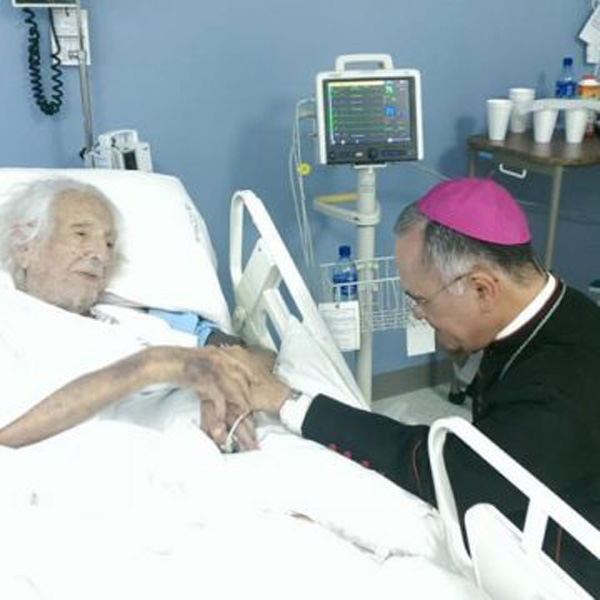 Communist Fr. Cardenal absolved by Francis
The man you see on his knees,
above
, is the Auxiliary Bishop of Managua, Nicaragua, Silvio José Baez. Although Fr. Ernesto Cardenal, in the bed, is not making any sign of giving a blessing, the press interpreted this gesture as Baez asking for and receiving the priestly blessing of Cardenal after the latter had his
priestly faculties restored
by Pope Francis on February 18, 2019.
Baez' posture of contrition, however, looks more as if he were asking forgiveness for the suspension Cardenal received 35 years ago for being part of the communist government of Daniel Ortega after the Sandinista Revolution in that country. This would make sense, since today Pope Francis supports the Ortega regime as well as many other communist governments.
Below first row
, you see the Apostolic Nuncio to Nicaragua, Archbishop Waldemar Sommertag, concelebrating a Mass with Fr. Cardenal after Francis' absolution of the priest. In the
second row
, Sommertag poses with Cardenal at the hospital.
Third row
, Cardenal with Fidel Castro;
fourth row
, Francis with Fidel Castro.
No doubt that the prophecies of Fatima that predicted "Russia will spread its errors (Communism) throughout the world" are more timely than ever. Today we see that the world Our Lady spoke about includes the Conciliar Church with its progressivist Popes.


Posted February 24, 2019
________________________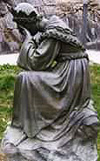 Our Lady of La Salette,
restore the Holy Church.
________________________