Progressivism in the Church
Church Revolution in Pictures
Photo of the Week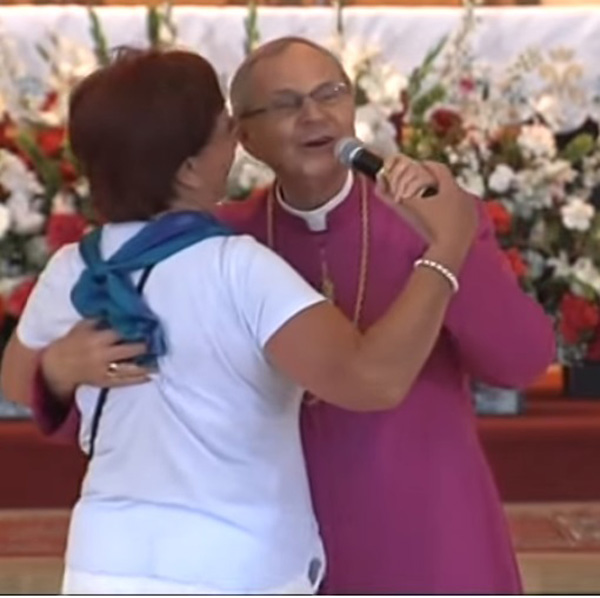 Polish Bishop dances the tango
Bishop Antoniego Dlugosza is seen in these photos dancing a tango – called San Damiano – in honor of Pope Francis.
In this
video
, his dancing with a woman starts on the 9:16 minute mark. At 11:15 minutes, he moves on to tango with adolescent girls and children.
How far we are from the time when Bishops would pray for the Pope and offer sacrifices for him. Today the Bishops perform a profane dance – which had been condemned by the Church – to please a progressivist Pope.
It is a real sign of the times...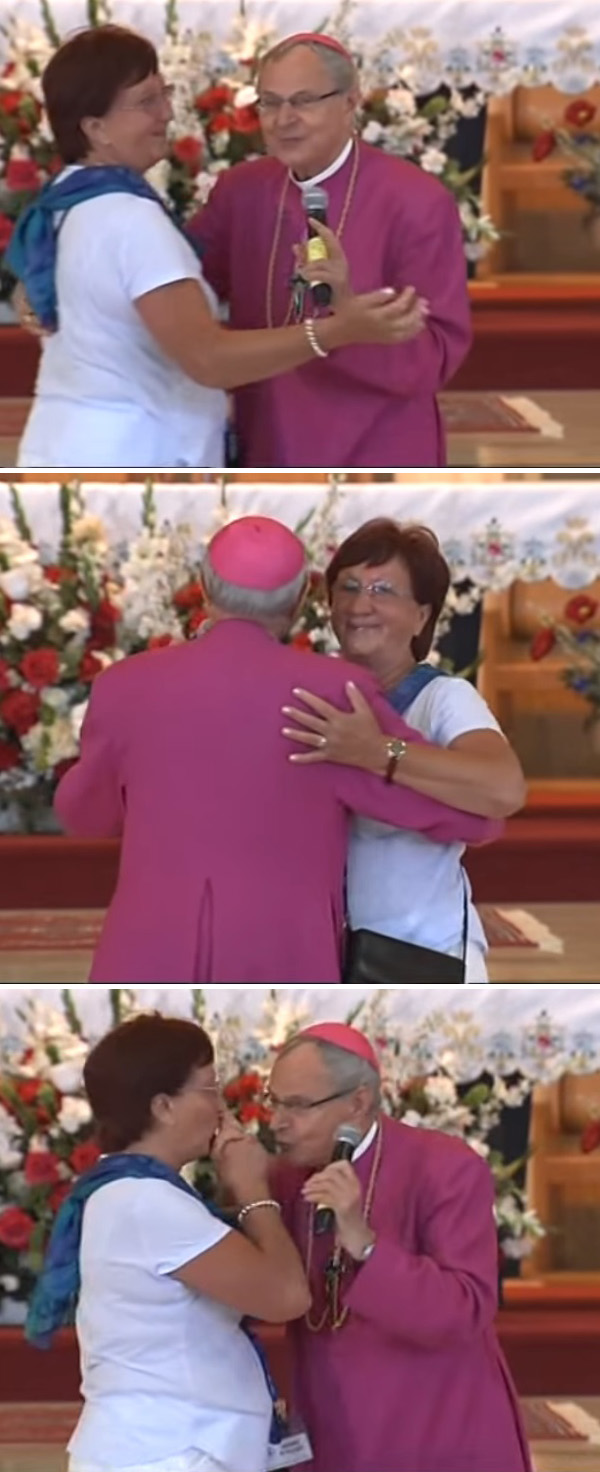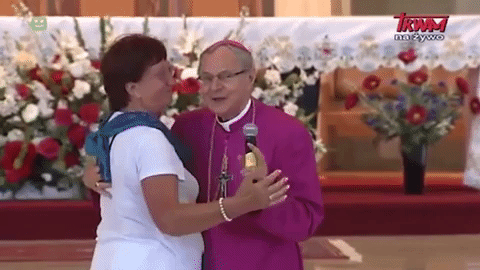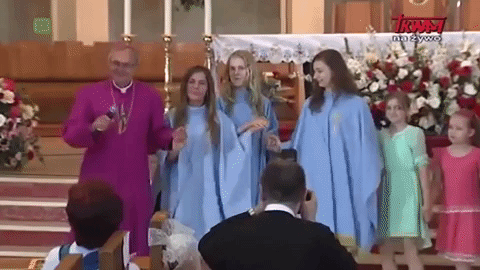 Posted January 13, 2019
________________________