Progressivism in the Church
Church Revolution in Pictures
Photo of the Week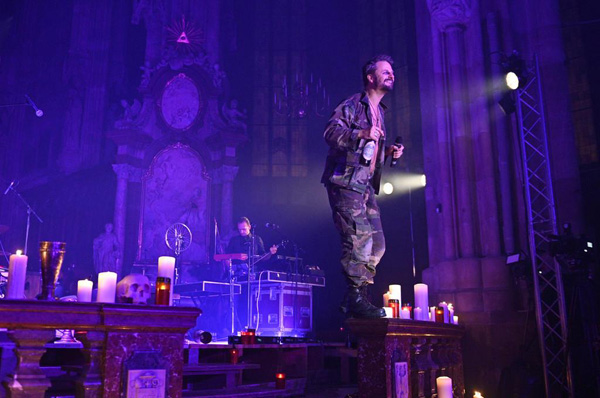 Bold desecration of Vienna Cathedral
A man stands on top of the altar rail of St. Stephen's Cathedral with an open camo-jacket showing his belly and holding a bottle of beer. He walks like a drunk, he sings like a lunatic, he acts like one possessed. On the same rail are skulls, candles and jars, giving the impression of a satanic orgy. During his performance other macabre and delirious-looking actors and actresses enter the scene. Then, devils appear onstage and flaunt their seductive cajoleries.
Are we witnessing a satanic cult taking place inside the Cathedral of Vienna? All the appearances point in this direction. However, in order to stage the event, a politically correct pretext was given: It was a concert to raise funds for an AIDS hospital in South Africa. This was the pretense used by Card. Christoph Schönborn to invite a rock band to perform in his Cathedral.
The lead performer – Phillip Hochmair – has played various roles nude onstage as well as
homosexual roles
in various
pro-LGBT movies
. Card. Schönborn is repeating the scandal he gave last year when, under the same pretext, he
allowed the transvestite
Conchita Wurst to speak from the Cathedral's pulpit.
It seems that we are not far away from the day when the Devil will be adored in progressivist churches in ceremonies approved and led by the higher religious authorities...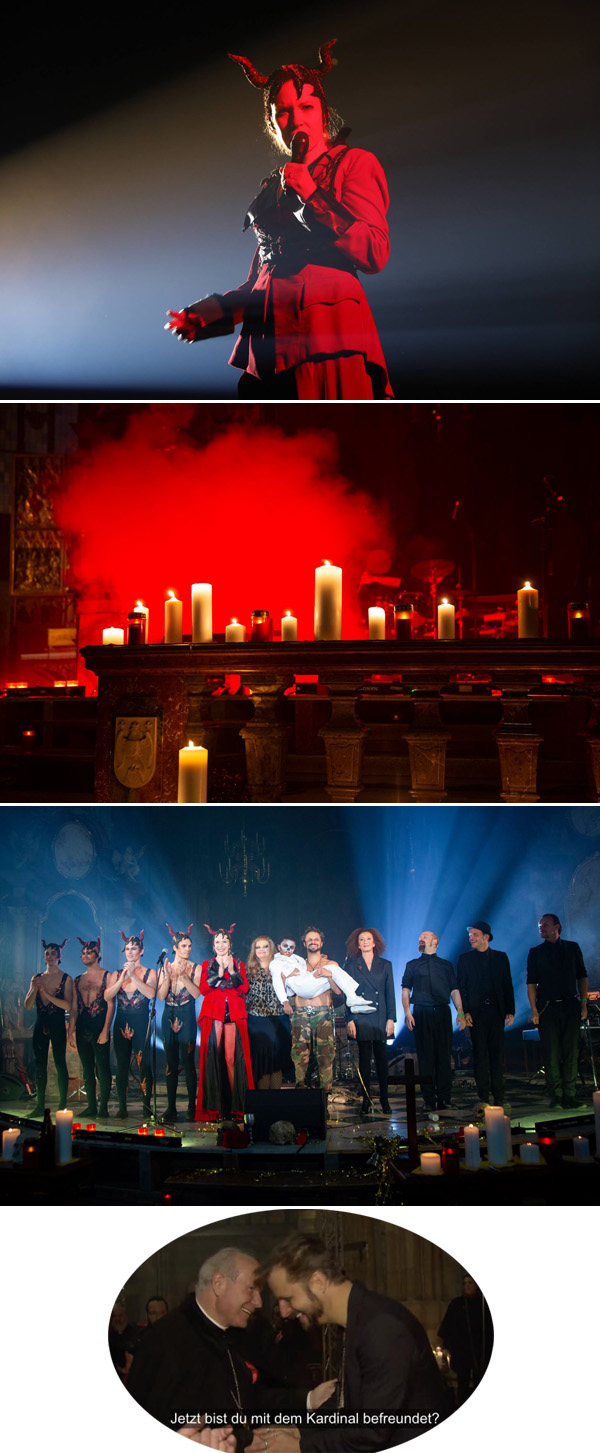 Now are you friends with the Cardinal?
Posted December 9, 2018
________________________