Progressivism in the Church
Church Revolution in Pictures
Photo of the Week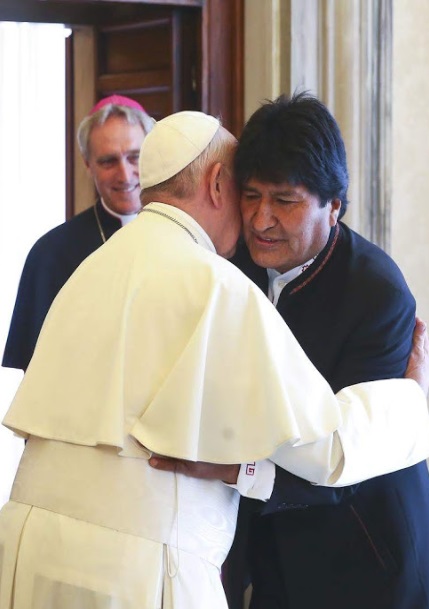 Pope embraces Marxist president of Bolivia
In a warm cheek-to-cheek embrace,
above
, Pope Francis received the communist president of Bolivia, Evo Morales, on June 30, 2018, at the Apostolic Palace.
Morales went to the Vatican to attend the ceremony raising retired Bishop Toribio Porco to the cardinalate. He said he wanted to witness the creation of "our first indigenous cardinal and worker." Indeed, Porco, himself of aborigine origin, spent part of his life as a worker-priest and was appointed by John Paul II Prelate of Corocoro to deal with the local Indians.
Since the
2019 Synod of Amazonia
is expected to change many things in the Church, Morales' visit is an interesting episode where we see Communism praising Tribalism and being warmly received by Progressivism.
In the
three first rows below
, you see aspects of the prestigious reception Francis gave to the communist . From
the fourth row down
, you can see different gifts he gave to Francis either in Bolivia or at the Vatican in the multiple encounters of Morales with his "brother Francis," as he calls the Pope.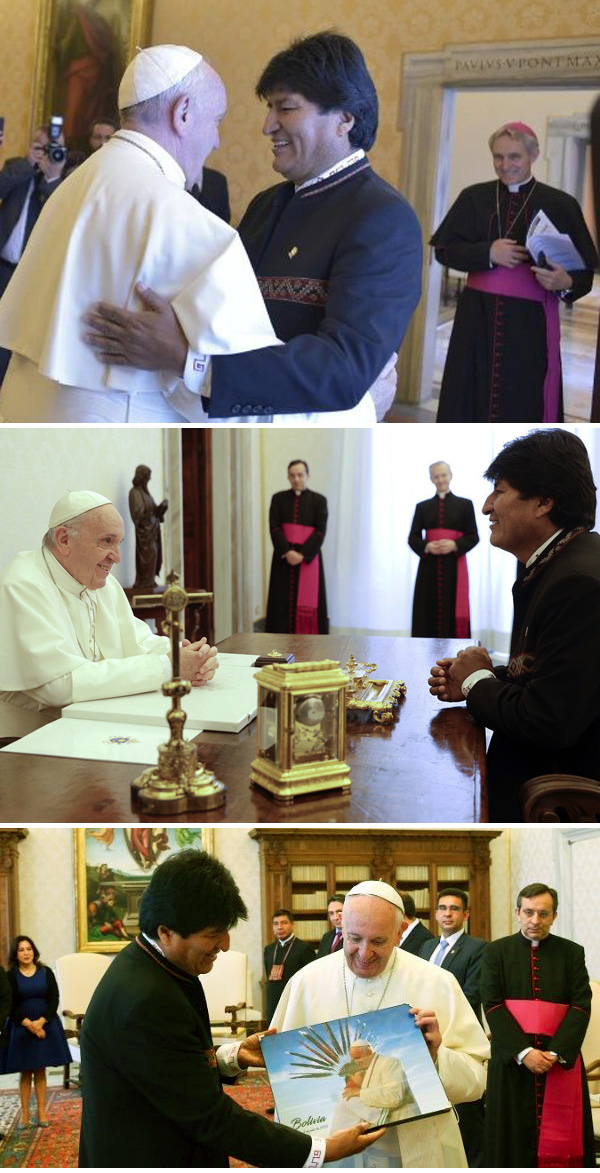 Posted July 1, 2018
________________________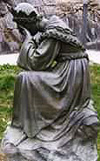 Our Lady of La Salette,
restore the Holy Church.
________________________