Progressivism in the Church
Church Revolution in Pictures
Photo of the Week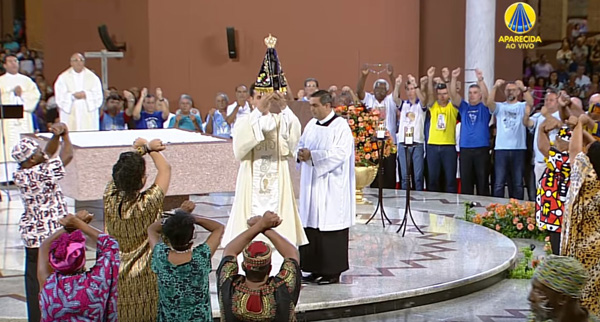 Brazil celebrates 'Mother of Liberation'
On the third day of the novena for the feastday of
Our Lady Aparecida
, Patroness of Brazil (October 12) the Cardinal of Aparecida City along with his Bishop and clergy welcomed her miraculous statue as the "Mother of Liberation" – a clear allusion to Liberation Theology, a main component of the clergy mindset in Brazil.
In the photo
above
, we see performers raising their arms, as if their hands were bound by chains, so that they might be "liberated" by Mary, who is transformed into an icon of class struggle. The ceremony unfolded under the aegis of the communist motto – "No more lords, no more slaves" – words repeated by the speakers and included in the lyrics of the entrance song.
Wearing colorful African dresses and hats, a group composed preponderantly of mature women danced before the Statue during its procession to the altar. The small Statue was carried on the lap of a woman of African descent who was seated on the float.
This type of dress for women, as well as the short top hat and tunic for men, are not customary clothing among the Brazilian people. Instead, they bring to mind the dresses used in sessions of
Candomblé
– Brazilian voodoo – although the main color of the clothing worn in these demonic rituals is white.
In this effort to stress the African origin of many Brazilians, we can discern the progressivist intent of "inculturation" – the valorization of local cultures – to the detriment of the white-European model previously followed by the Church. However, as noted, such dresses do not constitute a part of Brazilian culture and customs. Therefore, this inculturation has no base in reality. It is being introduced with the sole aim of destroying the previous culture of the "white lords." Once again, a manifestation of class struggle.
In the
last row
, we see the Cardinal with his Bishop and the clergy awaiting the Statue, while the performers twist and turn in front of the central altar.
A video of this performance on October 5, 2016, can be watched
here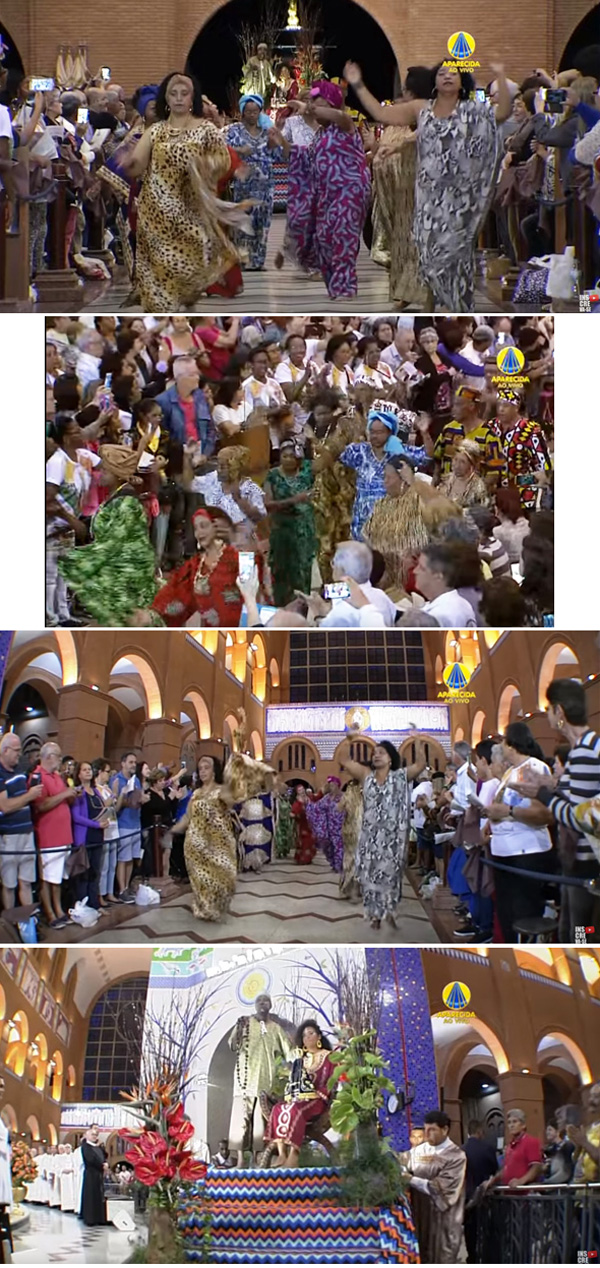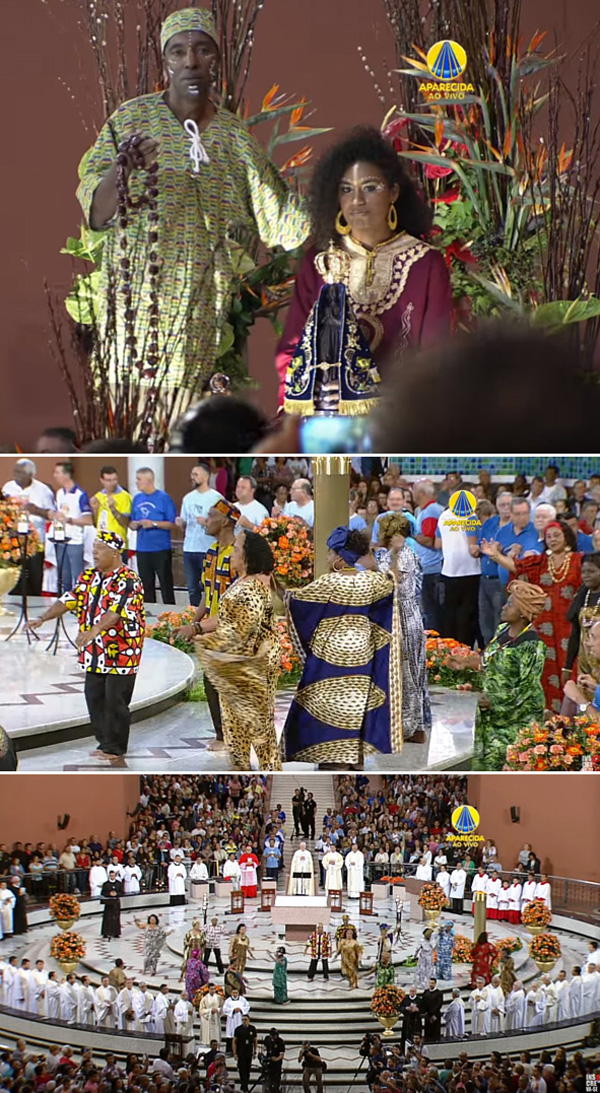 Posted October 9, 2016
________________________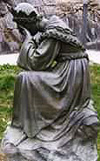 Our Lady of La Salette,
restore the Holy Church.
________________________