Progressivism in the Church
Church Revolution in Pictures
Photo of the Week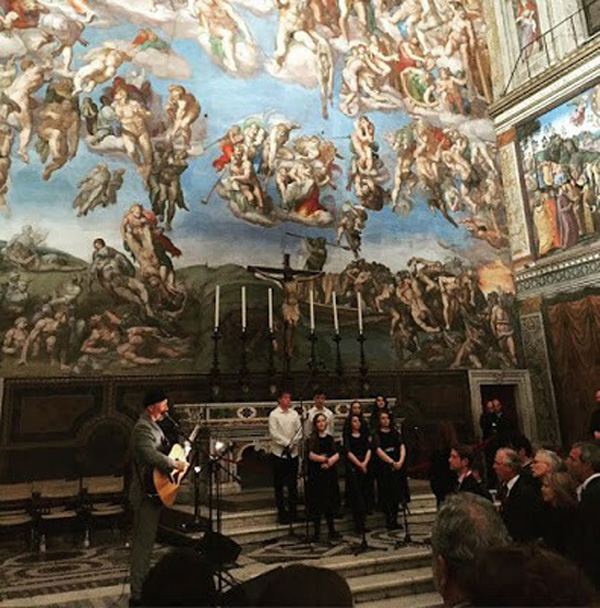 Rock star invited to perform in the Sistine Chapel
On May 3, 2016, Francis' Vatican broke a new record for desecration: It invited a rock star to perform in its Sistine Chapel.
Under the pretext of supporting research for a cancer cure, lead guitarist David Evans (The Edge) from the Irish rock band U-2 was invited to perform before the participants of a conference on regenerative medicine, which was taking place at the Vatican.
The Edge performed four songs, followed by a choir of seven Irish teenagers, standing
above in front of the Altar
.
Although the Sistine Chapel has an intrinsically censurable aspect, which is its promotion of nudism in art that came from the Renaissance, it is one of the most solemn places on earth for meetings. It serves as the room for the conclave that elects the Pope.
Given its symbolic importance and solemnity, Francis could not bear to leave it without further desecration. This seems to be the deepest motive for taking the initiative to host a rock concert in it. The rock star himself understood that the invitation was coming straight from the Pope and thanked him warmly.
Last row
, the two, Francis and The Edge, meeting at a general audience.
News reports are available
here
,
here
and
here
; a video
here
.


Posted May 8, 2016
________________________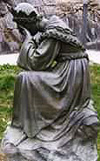 Our Lady of La Salette,
restore the Holy Church.