Progressivism in the Church
Church Revolution in Pictures
Photo of the Week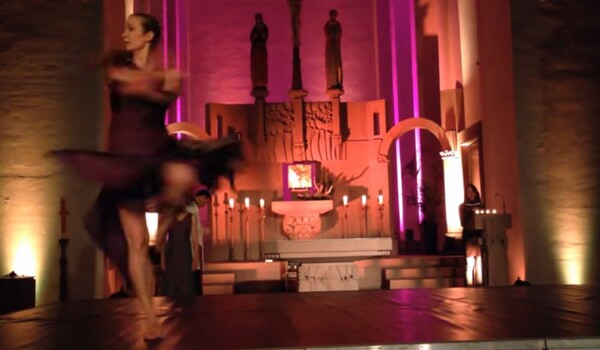 Dancing Vespers in Gelnhausen, Germany
As part of the preparations for Christmas, Fr. Markus Günther, the parish priest of St. Peter's Church in the city of
Gelnhausen
, changed the traditional singing of Vespers to a dancing performance. The play took place on Saturday evening, December 6, 2014, and was titled: 'How beautiful is the morning star.'
The barefooted female performers wore sleeveless dresses with long side cuts to allow them to dance and show their upper thighs, hardly appropriate apparel to appear before the altar.
The first act consisted of the performance of two dancers on a stage between the altar and the assembly,
above
and
below first and second rows
. In the second, three women danced between the altar and the retable where the Tabernacle is placed, so that their shadows were projected on that retable,
third and fourth rows
.
In both acts Fr. Günther remains close to the altar, first in the background, then, in the foreground, in the shadows.
The
last row
shows the Bishop of Fulda, Joseph Algermissen, preaching in Gelnhausen to show his support for Fr. Günther, seated at the center.
We are witnessing the New Evangelization of Vatican II...
A video of these Vespers, posted by Fr. Gunther's staff, can be watched
here
.

Posted February 8, 2015
________________________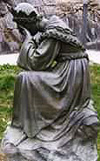 Our Lady of La Salette,
restore the Holy Church.