Progressivism in the Church
Church Revolution in Pictures
Photo of the Week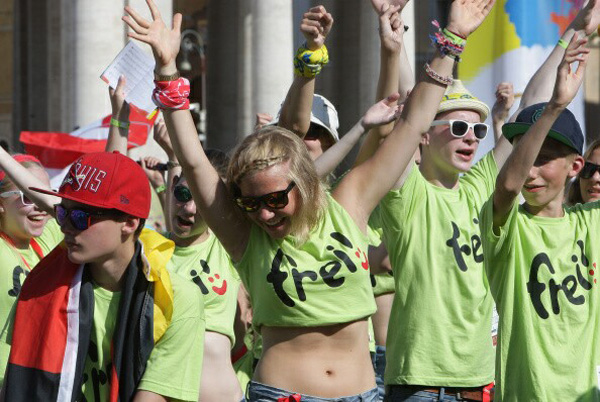 Francis receives German altar servers
Under the slogan Frei - freedom - a multitude of youth gathered at the Vatican on August 5, 2014. They were all altar servers from Germany who had been specially invited to go to Rome to greet the Pope.

This 'freedom' was understood by the girls as permission to show their bellies and legs as seen in these photos. It was a repetition of the atmosphere of immoral customs of the World Youth Days.

Sad to say, it is also an indirect way to make official the bad practice of admitting altar girls at the Mass and other religious ceremonies in the Church.

Posted January 4, 2015
________________________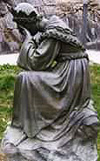 Our Lady of La Salette,
restore the Holy Church.