Progressivism in the Church
Church Revolution in Pictures
Photo of the Week
Card. Dolan will march with 'gays' next St. Patrick's day
The parade of Irish descendents has taken place in New York for 253 years in honor of St. Patrick on his feast day, March 17.
At the beginning of this month, September 2014, the parade organizers decided that, starting in 2015, homosexuals can march under the banners of their organizations. This permission had been denied sucessivelly for more than 10 years. Feeling themselves on shaky ground regarding such a symbolic step, the organizers asked the opinion of Card. Timothy Dolan, Archbishop of New York, who is normally invited to be the Grand Marshal of the parade.
Dolan declared that he agreed with that "wise decision" and said that he has no problem being the guest of honor in the 2015 parade where 'gays' will march with him. News reports on the topic are available
here
,
here
and
here
.
Above
, Card. Dolan at one of the last St. Patrick's parades;
below
, characteristic scenes from traditional St. Patrick's day marches;
seventh row below
, in recent years homosexuals became more aggressive, protesting against not being allowed to march in the parade.
In the
last three rows
we see some photos of a flamboyant and effete Dolan, which makes one wonder if he has some ulterior motive for his support of homosexuals.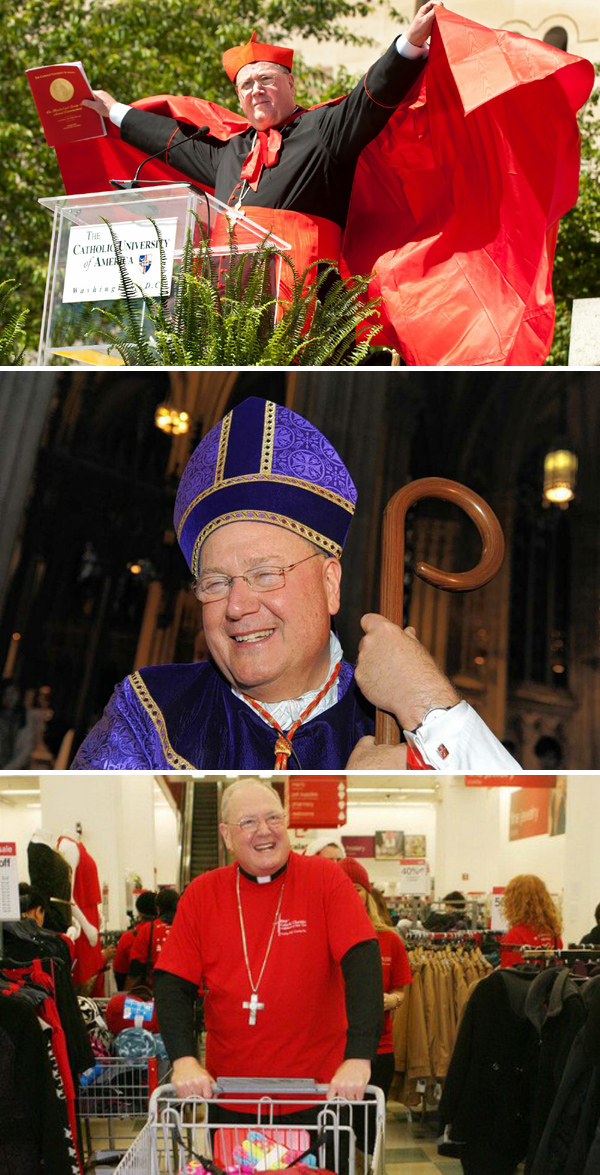 Posted September 14, 2014
________________________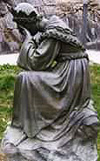 Our Lady of La Salette,
restore the Holy Church.