Progressivism in the Church
Church Revolution in Pictures
Photo of the Week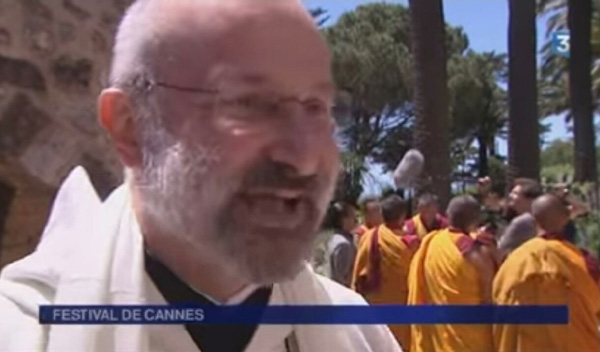 Buddhist monks welcomed at the Lerins Abbey
The Monastery of Lerins was founded by St. Honorat in the early 5th century on the island that today takes his name. He was a pioneer of Western monasticism who headed a very large monastic community even before St. Benedict founded Mount Cassino Monastery in the 6th century.
Many Saints lived as monks in that Monastery on that island off the Gulf of Napoule about a mile from the French Riviera city of Cannes. It was there in 434 that
St. Vincent of Lerins
wrote his famous work
Communitorium
; St. Cesaire of Arles was a monk there before he became a Bishop and played a decisive role at the Council of Orange (6th century).
The Monastery also had a strong influence on Great Britain, since St. Augustine of Canterbury was there for some time before he set out for England;
St. Patrick
, according to tradition, was also a monk there for several years, and
St. Benedict Biscop
was an English monk formed at Lerins.
It was in this venerable place - haloed by a tradition of more than 1,000 years - that the present day Abbot Vladimir Gaudrat,
above
, welcomed Buddhist monks in May 2011. The Buddhists were invited there to perform religious songs in the Abbey choir for no other reason than to symbolically assert the lie that their "god" is the same as the one true God.
Another sad and deleterious effect of conciliar inter-religious dialogue; another profanation that calls for reparation.
A video of this visit is available
here
.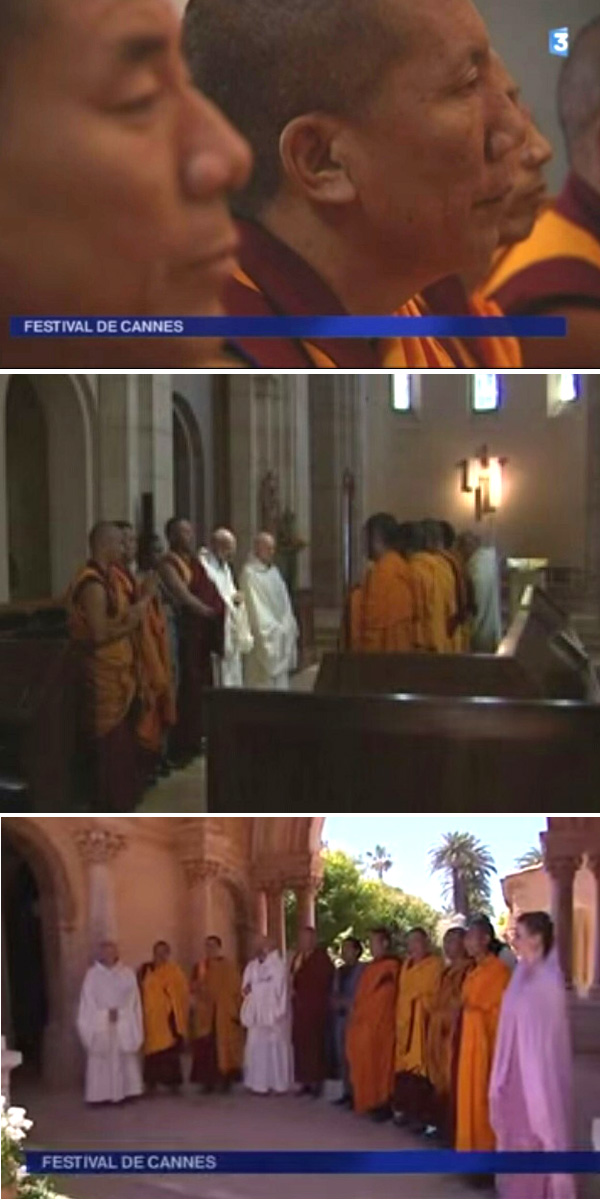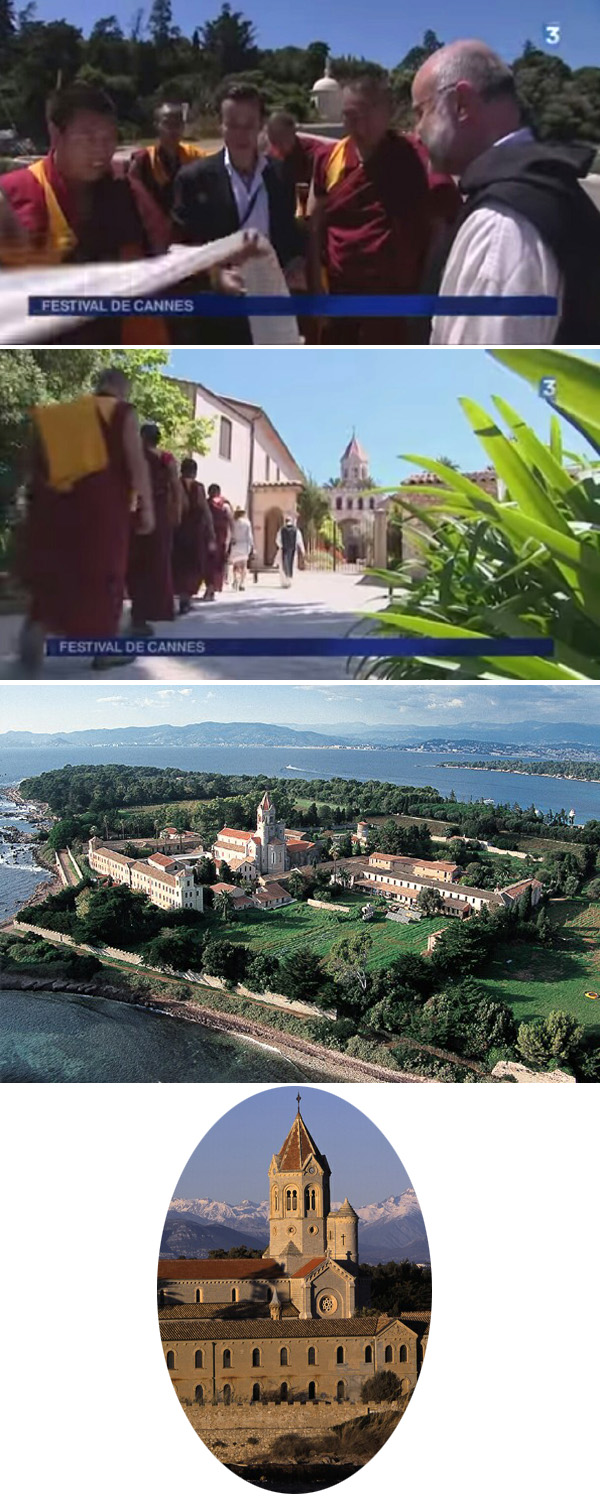 Posted August 24, 2014
________________________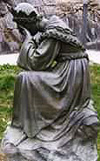 Our Lady of La Salette,
restore the Holy Church.