Progressivism in the Church
Church Revolution in Pictures
Photo of the Week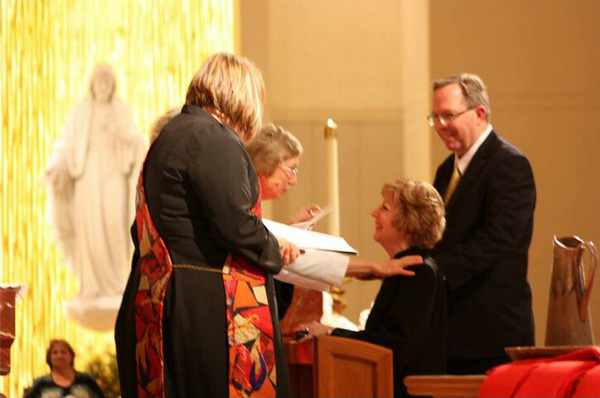 Catholic Cathedral for Methodist 'ordinations' in Houston
Cardinal Daniel DiNardo, Archbishop of Galveston-Houston, gave the Co-Cathedral of the Sacred Heart for an 'ordination' ceremony of new Methodist ministers in Texas. The event, which took place on May 28, 2013, was presided over by Methodist 'bishop' Janice Riggle Huie, who appears
above
'ordaining' a 'woman priest.'
The scandalous ecumenical desecration of this Catholic Church is quite sad and calls for serious reparation. The model, however, came from John Paul II who gave several
churches in Assisi
in 1986 to heretical and pagan sects to worship their false gods.
The precedent established by Card. DiNardo of giving a church to a heretical 'woman bishop' to 'ordain' several 'women priests' sends the obvious message that the Catholic Hierarchy does not exclude the possibility that tomorrow it will also admit women as priests and bishops.
Below first row
, Huie preaching to the newly ordained ministers; in the niche in the background we see a statue of the Sacred Heart;
second row
, the ministers stand before their Protestant followers;
third row
, the heretical mob arriving at the Catholic church.
Fourth row
, Janice Huie poses triumphant with her staff; behind her is the altar of the Sacred Heart Cathedral;
last row
, Card. DiNardo with Huie at a conference against the death penalty in 2011.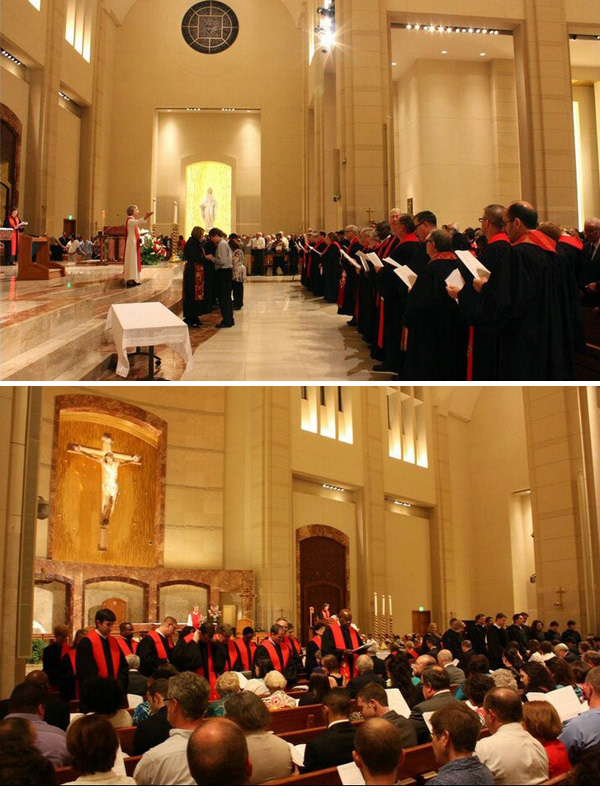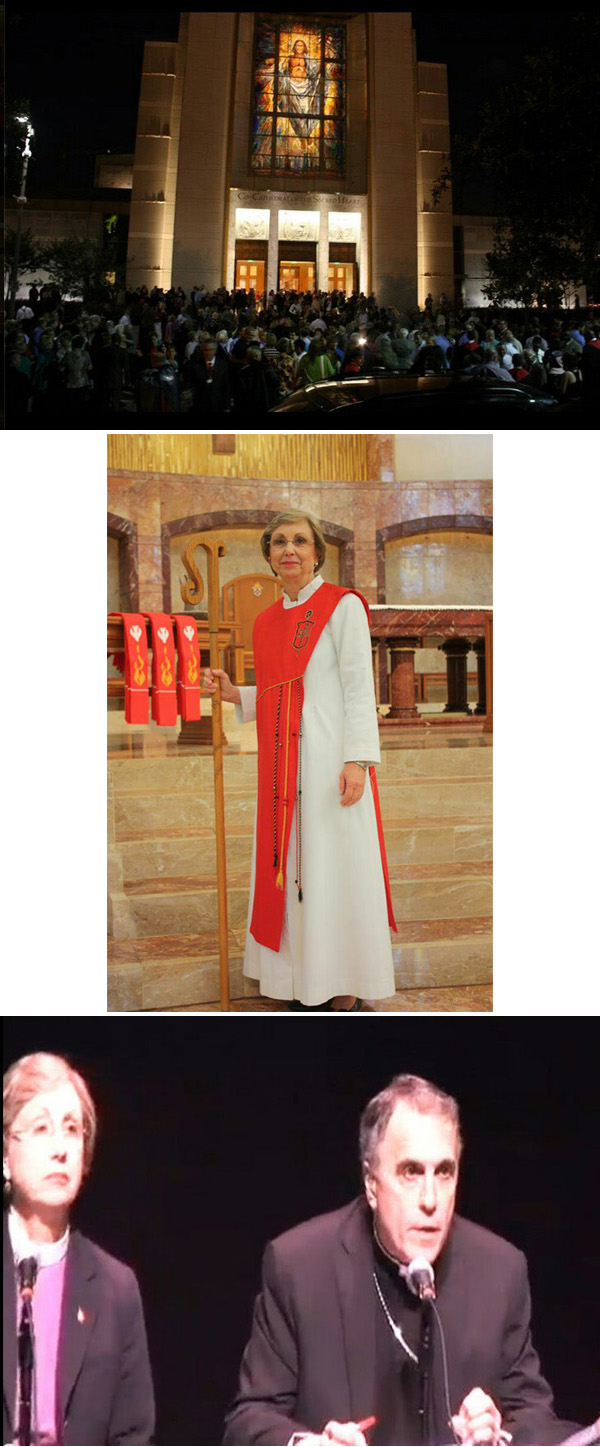 Posted June 9, 2013
________________________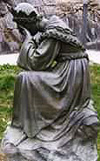 Our Lady of La Salette,
restore the Holy Church.