Progressivism in the Church
Church Revolution in Pictures
Photo of the Week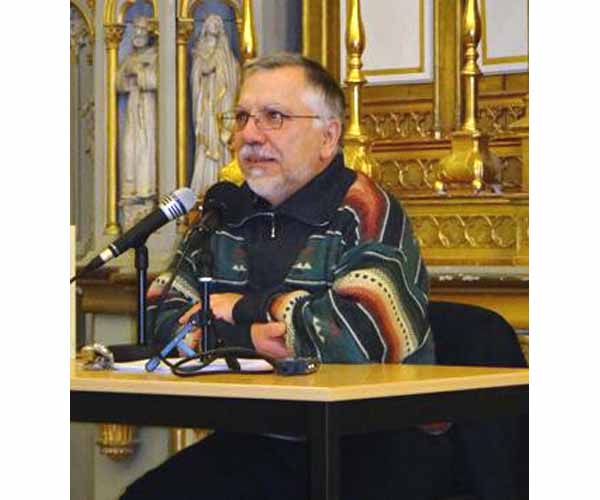 "Vatican II ended the era of Trent"
The man you see above wearing an Apache-style cardigan is a Dominican priest, Fr. Remi Cheno. He has a doctorate in dogmatic theology from the University of Strasbourg, France, a masters from Catholic University in western France, and is a member of the French Research Team of Catholic Theology and Religious Sciences.
On January 12, 2012, he gave a talk to the faithful of the Diocese of Tours in the Diocesan Hall, above. His lecture was titled: "Congar and Vatican II." As we know, Cardinal Yves Congar was a Dominican priest and worked closely on 14 of the 16 final documents of Vatican II. He was, therefore, well authorized to speak about what actually happened at the Council.
Based on his studies, Cheno stated that Congar considered that Vatican II signaled the end of the Counter-Reform and the era of Trent. For Congar the Church was passing from a stage of hegemony of the juridical mentality to that of hegemony of the sacramental mentality, returning to the Church Fathers and abandoning Scholasticism.
His talk is another interesting proof that the trumpeted "hermeneutics of continuity" is nothing but a maneuver trying to save Vatican II from an increasing rejection by presenting it with a conservative look.
For more documents of Congar and other theologians that confirm these statements, please click here, here, here, here, here, here and here.
For the French news report on which these comments are based, click here.
Posted March 11, 2012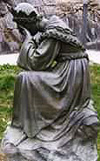 Our Lady of La Salette,
restore the Holy Church