Catholic Virtues
Souls Gentle without Weakness &
Strong without Brutality
We can say that in the age of Romanticism public opinion was turned toward delicate, soft and fragile souls – even overly delicate and exaggeratedly subtle souls – we would say exaggeratedly fragile if fragility were not in itself a defect and an exaggeration.
In our own days, when the struggle for the life of the soul and body imposes an unceasing effort, admiration turns more frequently to powerful, strong, successful and energetic souls. And, since all that is human is subject to exaggeration, we are often prone to glorify the physical strength of athletes and boxers, or the almost hypnotic force of certain dictators, as absolute, supreme values.
In this, as in everything, a sound equilibrium imposes itself. And master of this equilibrium is the Catholic Church, the source of all virtue.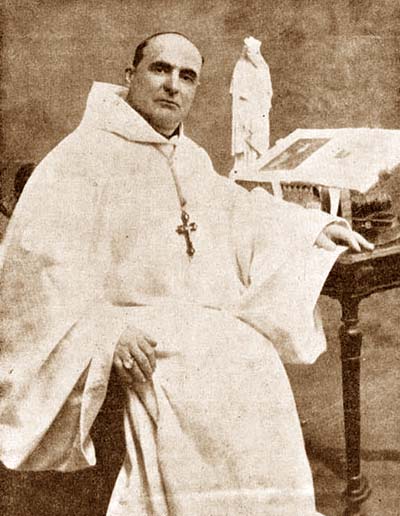 Dom Jean-Baptiste Chautard (1858-1935)
There is no incompatibility between strength and delicacy of soul, as long as both are rightly understood. A soul can be both very delicate without any weakness and extremely strong without any brutality.
There is no pious person in Brazil who has not read
The Soul of the Apostolate
by Dom Chautard (1858-1935), the famous Trappist Abbot who lived in our country for some time, where he unsuccessfully tried to found a Monastery of his Order in Tremembé, State of São Paulo. It is impossible to read the admirable pages of this book, which have an unction that resembles
The Imitation of Christ
, without feeling the treasures of delicacy that his great soul contained.
Dom Chautard was, however, a great fighter. Contemplative by vocation, the circumstances allowed by Providence demanded that he enter into many fights. He successfully confronted Clemenceau, the celebrated anti-clerical Prime Minister of France known in History as "The Tiger," fearlessly facing him during World War I. Thus, Dom Chautard personified all the courage and resilience of the French people. And he did so in such a way that his great soul imposed itself on Clemenceau, who accorded to Dom Chautard a respect that he maintained to his last days.
In the photo
above
we can see the strength of the man in his powerful personality, imbued with all the calmness of a contemplative, all the decision of an iron will and all the majesty of a robust, profound mind, fully penetrated with the things of God. His gaze synthesizes all these qualities. A noble and domineering gaze, which Dom Chautard used to accomplish great feats. For example, during a journey through the East, he encountered a caged lion, stared at it intently and hypnotized the beast...
*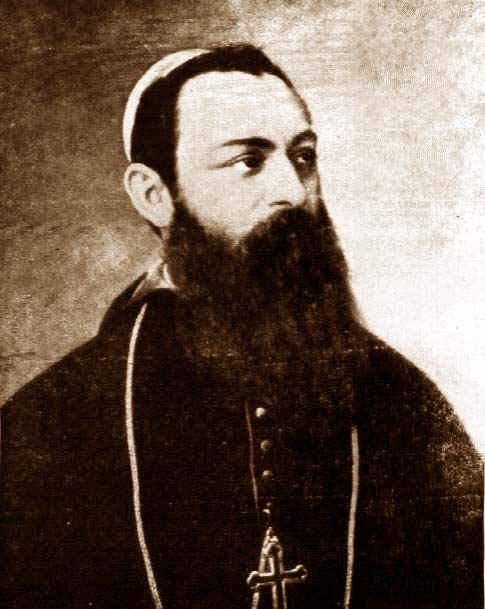 Dom Vital Maria Gonçalves de Oliveira (1844-1878)
All those who lived with the great Dom Vital Maria Gonçalves de Oliveira (1844-1878), celebrated the extraordinary sweetness of his treatment of others, the great delicacy of his soul. During his glorious fight against the Masonic civil authorities, however, Dom Vital revealed a firmness that made him one of the greatest Bishops the Church has ever had.
A broad noble forehead as if enlivened by the winds of great ideas, vigorous eyebrows of an implacably regular line, eyes of an equally impressive regularity of form and an admirable sharpness, which emit a calm, strong, profound gaze that sees far into the distance and is accustomed to consider things from their highest, most transcendent and, therefore, most real aspects. A nose that has a line of indisputable frankness, a thick beard and a virile, erect bearing.
Everything in Dom Vital speaks of the Pastor who ardently loves each one of his sheep and, for this very reason, is capable of fighting any beast to expel it from the fold. Dom Chautard, Trappist emeritus, model of the contemplative life, Dom Vital, eminent Capuchin, model of the active life – both are masterpieces of the equilibrium between strength and delicacy of soul. Both demonstrate well how Faith can vivify men with invincible forces in our century of battles that we face at all moments and in all aspects.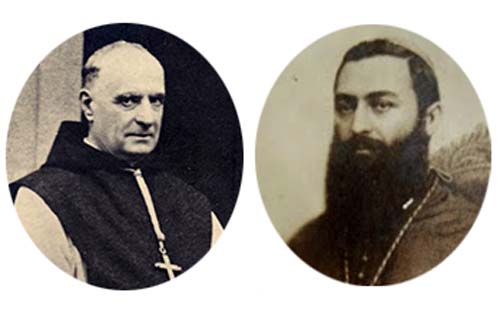 Catolicismo n. 52, April 1959
Posted April 29, 2018
______________________
| | | |
| --- | --- | --- |
| Volume I | Volume II | Volume III |
| Volume IV | Volume V | Volume VI |
| Volume VII | Volume VIII | Volume IX |
| Volume XI | Special Edition | Special Edition |