Lent & Holy Week

The Penitential Psalms - I
The Repentent Heart Calls for Mercy
The Seven Penitential Psalms are the Psalms composed by King David that mark his repentance for the sin he committed. Men generally remember this sin: He fell in love with Bathsheba – the wife of Uriah, one of his generals – when he looked with a wandering eye upon her while she was bathing on her roof.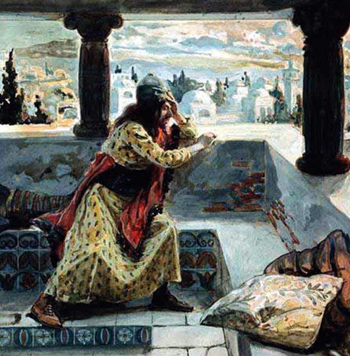 King David is consumed by desire for Bathsheba
From that moment a fire of sensuality arose in his spirit, whereby he entered into concubinage with Bathsheba. So, to be rid of her inconvenient husband, King David sent him to the front lines so that he might die in the war in which he was engaged.
When David — who had formerly been a very good and upright man – fell in this way, he naturally plunged into an abyss of evil. First, there was the sin of impurity, and then, this type of veiled murder, an act of true felony.
The Prophet Nathan came before him out and recounted the following case for him to consider and judge: A rich man had a multitude of sheep. Nonetheless, he could see only the ewe lamb of a poor man – the only one he owned – and wanted to take possession of it, and so he killed him.
After recounting the case, Nathan asked David for justice against this man. David tore his garments and indignantly said: "As surely as the Lord lives, the man who did this must die! He must pay for that lamb four times over, because he did such a thing and had no pity."
Then, King David asked Nathan: "But who is this man?"
And Nathan, with a magnificent gesture, turned to him and said: "This man is you, O King." He applied the case to David.
The prophet Nathan accuses David of his sin
That is to say, David had become so numbed by his bad action that he had not even noticed the resemblance of the case to his situation and had no remorse.
But with that fulgent denunciation, a
coup de grace
, David repented. David regretted his action; he made penance and put ashes on his head – those Eastern penances that are so immensely poetic and beautiful and perhaps not very comprehensible to the modern Western mentality, but which I find magnificent and splendid.
But, despite all this, he was punished. His son [conceived in adultery] died. David understood this death as a punishment, as indeed it was. He had, however, Solomon, a son full of sweetness, a magnificent son who succeeded him splendidly on the throne until the moment when he, in his turn, prevaricated. But David did not see this prevarication. And so David closed his eyes in the peace of God, looking toward the coming reign of Solomon.
This scenario is somewhat similar to what happened to Job: a great situation, a catastrophe where he sinks into the mud, and then, by the mercy of God, he returns to a better position than he had before. But there is a fundamental difference: Job did not sin, Job was a righteous man who suffered these things in order to be tested. Whereas this was not the case with David. David sinned. And thus he deserved the punishment he suffered.
A repentant heart calls for mercy
In these Psalms King David sings – he played the harp – of his penitence, his sorrow, and the state of a soul that sits in sin. But even as he affirms the full justice of God and the deserved punishment that is falling upon him – or may yet fall – at the same time he trusts in God's mercy.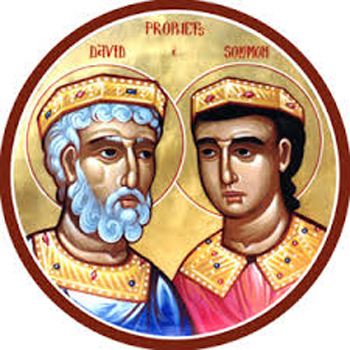 God consoled David and gave him a magnificent son, Solomon
And these Psalms – after painting the darkest picture of the sinner's situation – end with an act of confidence that God will hear the supplication of the contrite and humbled heart, of the heart of a man who regrets what he has done and humbles himself.
That is, the sinner says: "I am truly bad, I did evil things, and, because this root of sin is in me, it was not an accident; no, it was truly I who sinned."
What is the universal value of these Psalms? They came to be the expression of the sinful soul, of the soul who recognizes the evil he did, who recognizes how just God is to punish him; and, for that very reason he recognizes God's great mercy.
For mercy exists because of an authentic evil, followed by the repentance of the sinner and his will to do reparation. A mercy based on an unremorseful sin is a chimera, it makes no sense. Mercy exists in response to a serious evil actually committed and that is afterwards acknowledged with sorrow.
This sorrow includes a personal humiliation: I am not just sorry I did this. I lament, for example, that I killed a blameless person. I am very sorry, but there is something more than just this. I lament my guilt in the matter. I acknowledge my guilt; I recognize the root of sin that is in me, and I lament that this root of sin exists in me. And so I confess it to God with humility.
The hope for mercy is born
Now, having confessed this, the hope for mercy is born in me. God has a mercy greater than my iniquity. He has a goodness greater than the punishment I merit. Then, I ask that He act in my soul, that He correct my sin, that He pardon me, that He mitigate my punishment in view of my candor, that, in short, He act as my good Father, even though I am completely undeserving of what I am asking of Him.
And my confidence is admirable. If I knew I merited His mercy, my confidence would not be so admirable. But, my confidence in what I do not deserve and which I am certain I will obtain by His goodness is an act of acknowledgment of His goodness. And so, I turn to Him, and I turn full of certainty.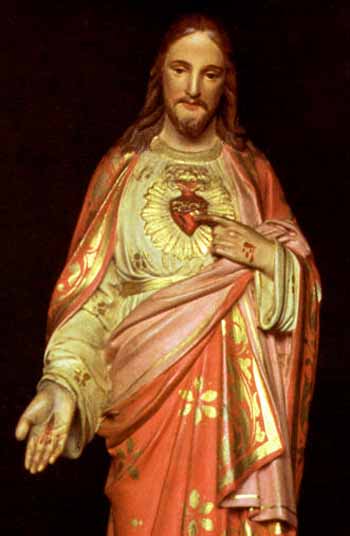 The Sacred Hearts of Jesus & Mary add a new dimension to our request for mercy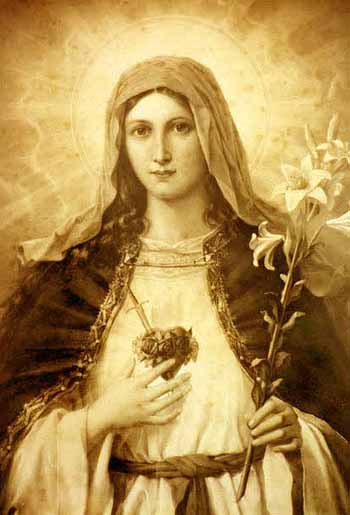 In these Psalms there is a grandiose tone. The grandiose tone comes, in part, from a magnificent God, enormously distant, and a creature that drags itself on the ground.
But that creature's voice rises with a magnificent virility, with a virility filled with sadness and pain. It is a man's pain and a man's sadness which in some way bridges these distances. For this reason there is a certain grandiose tone in it, it is like something of itself very small that does an enormous thing. His sorrow has the grandeur of something small that does more than it is capable of doing.
These Psalms have a profoundly Catholic tone. But not entirely Catholic in the perspective that the Divine Word had not yet become incarnate or shown Himself. The Word had not become Man and dwelt among men; He had not yet said that His delight was to live among the children of men. The Sacred Heart of Jesus had not been revealed to men.
And, in function of the Sacred Heart of Jesus and the Immaculate Heart of Mary, this tone changes somewhat, like someone who directs himself to a God that we already know is exorable. It is more like one who speaks with the Mother rather than the Father in the language of the New Testament. And this language is magnificent. But as these words pass through our mind to our lips, they need to make that adaptation to a horizon of mercy that is richer, that is definitely more merciful than it was in the Old Testament.
Finally, there is one other thing. It is that the Mediation of Our Lady at the time David composed his Psalms was not known. Thus, there was not the certainty we have with the Omnipotent Mediatrix who always accompanies us and who prays for us with a mother's mercy; who takes the filthy prodigal son and embraces him. Then, after embracing him, she goes to his father to ask for his pardon.
In the parable, the prodigal son appears alone. But today, it is different. The story of the prodigal son occurred before Our Lady was born. Today, each one can go to the Mother, who embraces the disgusting son, the swineherd son, the repentant son, the fallen son. Covering him with her mantle, she guides him and gives him courage to face his father, a courage he otherwise would not have.
There are, therefore, some corrections to be made in all this splendor of the Psalms, which, however, does nothing to prevent them from being the proper prayer of the penitent soul.
It seems to me that now it would be interesting for us to read some of these Psalms in order to comment on them, which we do in the next article.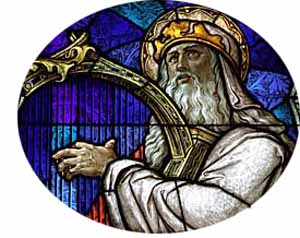 Continued

Posted March 20, 2023