Progressivism in the Church
Church Revolution in Pictures
Photo of the Week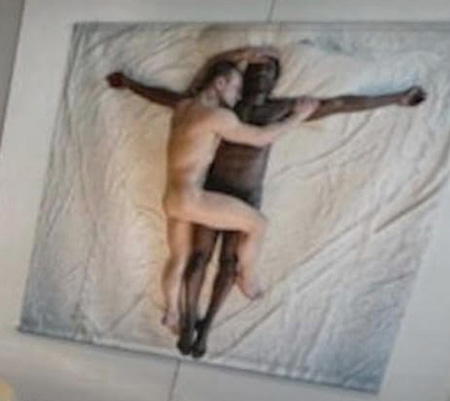 Blasphemous photos in the European Parliament
Above
you see a photo displaying a naked black man laying on a white banner in a crucified position; atop and alongside him is a naked white man. It is a blasphemous allusion to Our Lord Jesus Christ being a homosexual.
This photo is one of the "artistic" photos by Elisabeth Ohlson, a Swedish photographer invited to expose her works in the lobby of the European Parliament in Brussels.
Below first and second rows
you see the photographer at the launching of her display.
The exposition took place from May 2 to 5 and opened with a reception hosted by Malin Bjork, a member of the European Parliament from the Swedish Left Party.
The same photographer displayed another of her blasphemous photos featuring a Jesus surrounded by seven men dressed as sado-masochist addicts,
third and fourth rows
. It is a direct offense against Christ and the Apostles.
If any doubt could exist in the mind of a viewer that those representations were meant to represent Our Lord, Ohlson herself clarified her intent. As a matter of fact, she
clearly affirmed
that these pictures are of "Jesus loving the LGBT rights."
So far, we could not find any record of the religious authorities from Brussels or the Vatican protesting against these photos...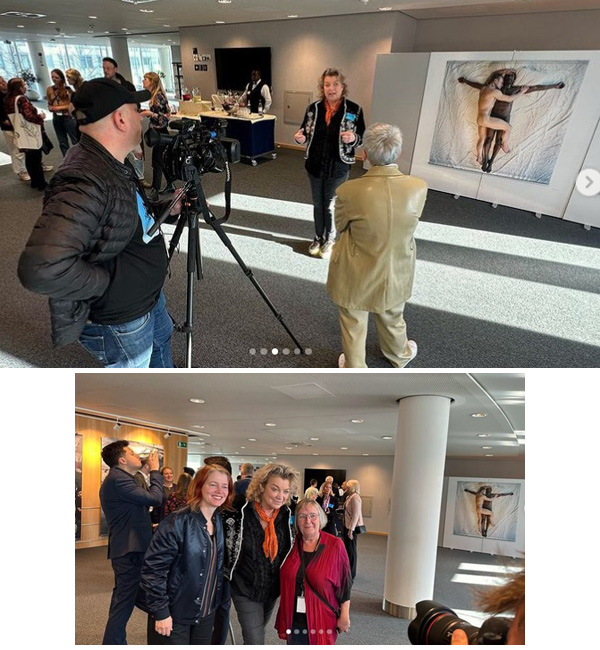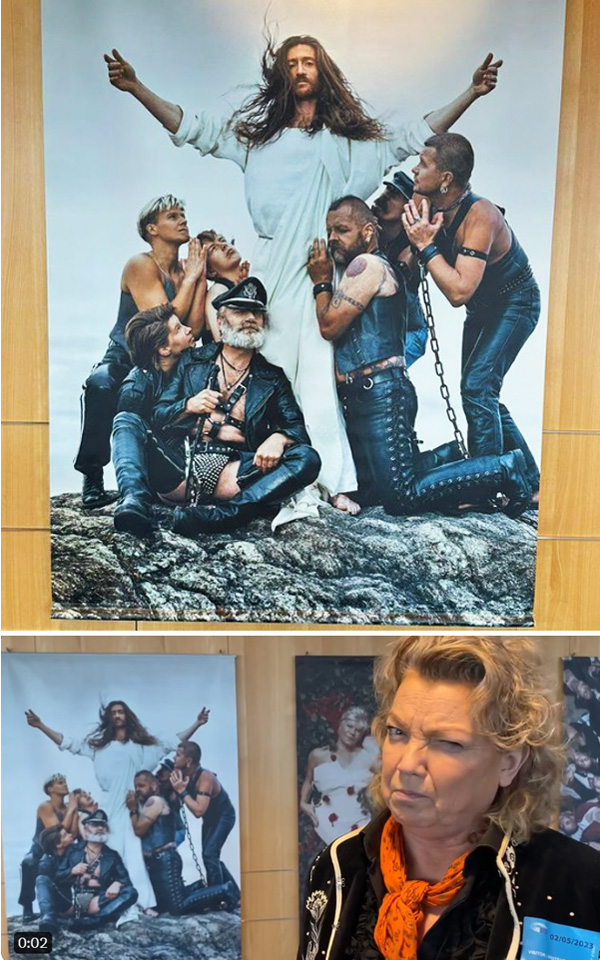 Posted May 14, 2023