Progressivism in the Church
Church Revolution in Pictures
Photo of the Week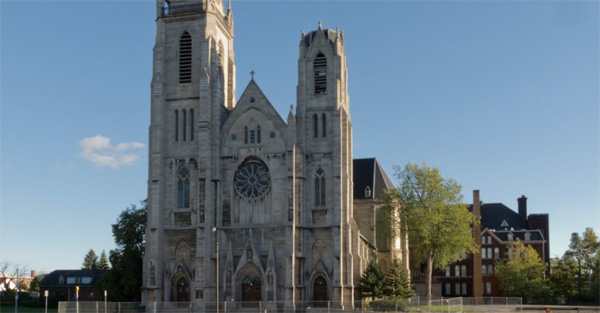 St. Ann Church in Buffalo sold to Muslims
A reader sent to TIA the photo
above
with the following message :
Good morning,
Regarding your
St. Agnes church in Buffalo posting
:
I recently sent
this article
, also regarding Buffalo and the Catholic churches there being sold to false religions.
This most beautiful Gothic historic Catholic church is being sold for a pittance to Muslims. The real question here is why did the so-called Catholic Diocese refuse to sell it to a Catholic group that wanted to restore it and instead sell it to a shadowy Muslim group? A very very sorry state of affairs!
The headline: Conquered: Another Historic Catholic Church Will Be Converted into a Mosque in Buffalo, New York
In a "secretive deal with the Muslim community, the historic Saint Ann Catholic Church and Shrine in Buffalo, New York, was purchased for a mere $250,000. ... The 50,000 square-foot Church, built in 1886 by German immigrants, will now be turned into a mosque and Islamic center."
St. Ann's has been called "one of the most spectacular church interiors in Buffalo," as you can see in the
first two photos below
, before the work of destruction began.
God bless you in all your work.
G.A.
Below, first and second rows
, photos of the interior of that beautiful church.
Third row,
a group of Muslims takes possession of the property, which includes a complex with two large brick buildings of many stories and several houses.
Fourth row
, in one of the houses belonging to St. Ann's complex, a Muslim advertisement of their center in Buffalo; in
the insert
, the name of St. Ann is erased from the church's entrance.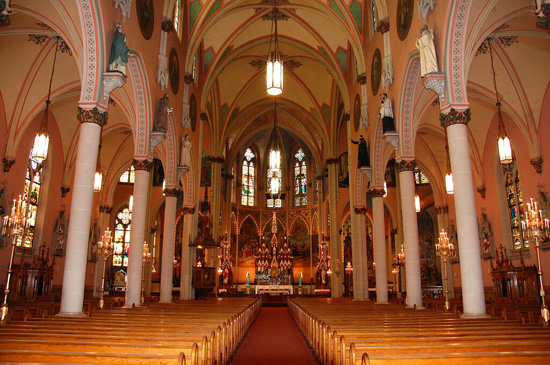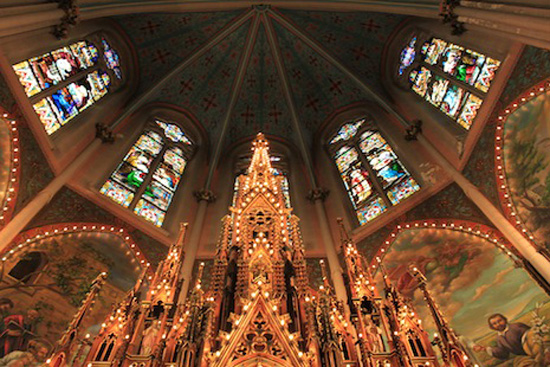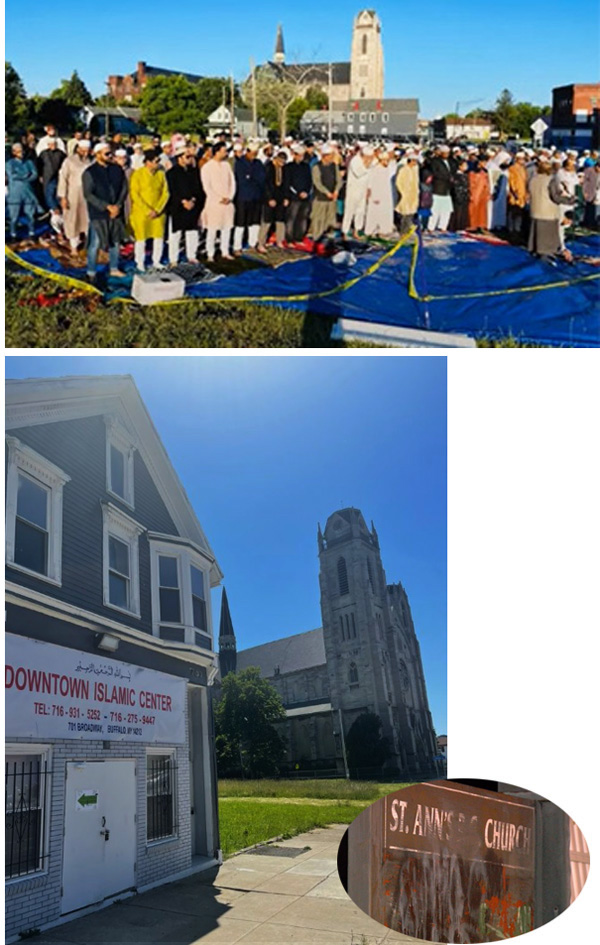 Posted May 7, 2023