Progressivism in the Church
Church Revolution in Pictures
Photo of the Week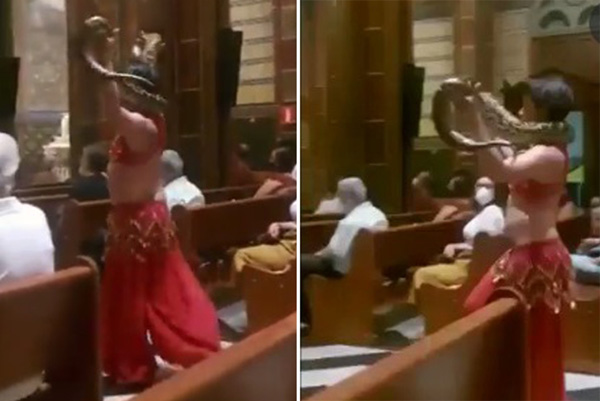 Male odalisque dances in church, Brazil
A man dressed as an odalisque (female concubine in a harem) carrying a large snake and executing steps of a belly dance performed in a church in Belo Horizonte, Brazil, on April 11, 2022.

St. Joseph Church in the capital of the State of Minas Gerais was the stage for this ceremony preparing for Holy Week. The dance troupe performed in the church under the pretext of reproducing the culture of Jerusalem at the time of Christ.

The male dancer made his way up the central aisle of the church to the Altar, where, before the eyes of the entire congregation, he belly-danced in a very sensual and provocative way.

The blasphemy raised the indignation of the faithful, who gathered in front of the church to protest. In the next days other protests and acts of reparations were also made.

The Redemptorists, who are in charge of the church, issued a note of apology, saying that they were unaware of that performance and promising to be more watchful in the future.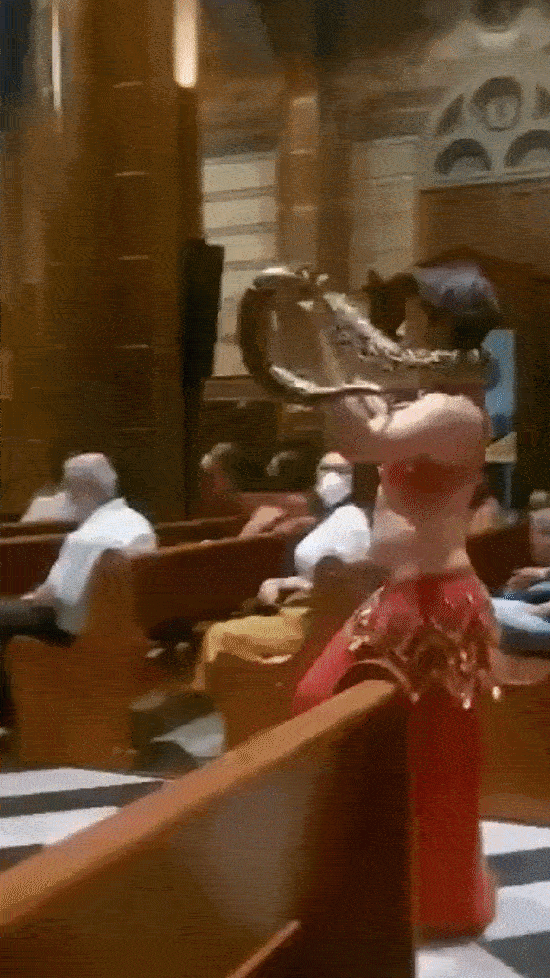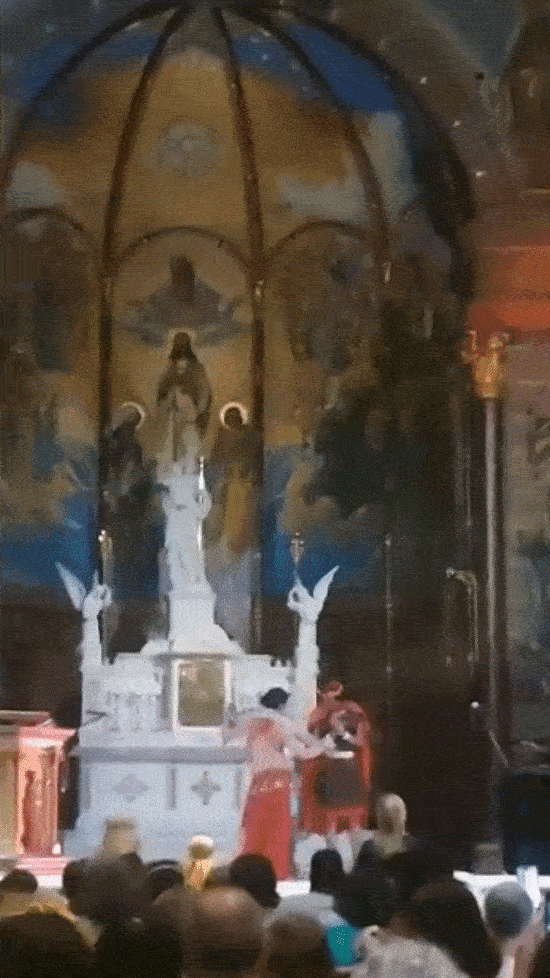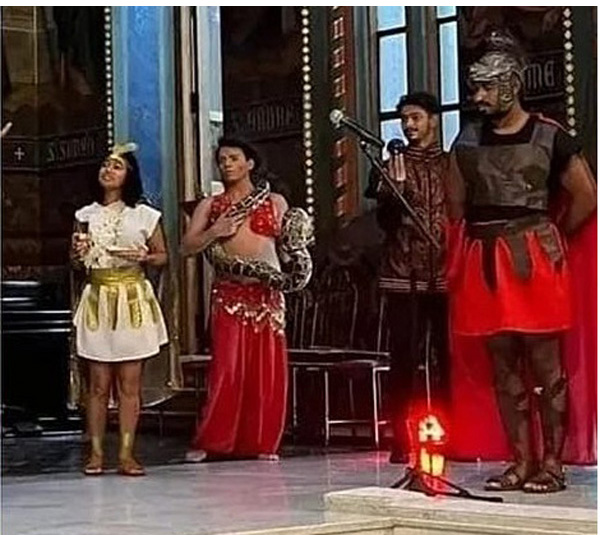 Posted May 8, 2022
___________________________



________________________