Progressivism in the Church
Church Revolution in Pictures
Photo of the Week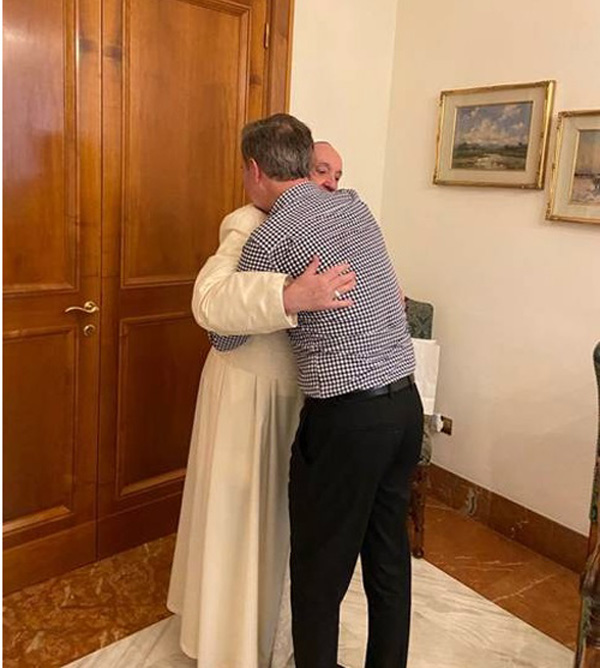 Francis embraces homosexual activist
On June 19, 2021, Pope Francis warmly embraced homosexual activist Juan Carlos Cruz, whom he had recently named a member of the Pontifical Commission for the Protection of Minors.

The audience was requested by Cruz to "thank Pope Francis for his appointment and to reaffirm his commitment to keep helping survivors [of sex abuse by priests] all over the world."

Here is another significant support – on a very long list – that Francis has given to the homosexual agenda. We see that by these many acts of encouragement he is trying to undermine the doctrine of the Church that teaches homosexuality is a grave sin against nature that cries out to Heaven for vengeance.

It is a futile aim, because God does not change nor does the perennial doctrine of His Church. Therefore, the only thing Francis is doing is adding to the guilt of the authorities of the Church that calls out to Heaven for a proportional divine punishment.

This is not the work of a Vicar of Christ. Our Lady of La Salette was right when she affirmed: "Rome will lose the Faith and become the seat of the Antichrist."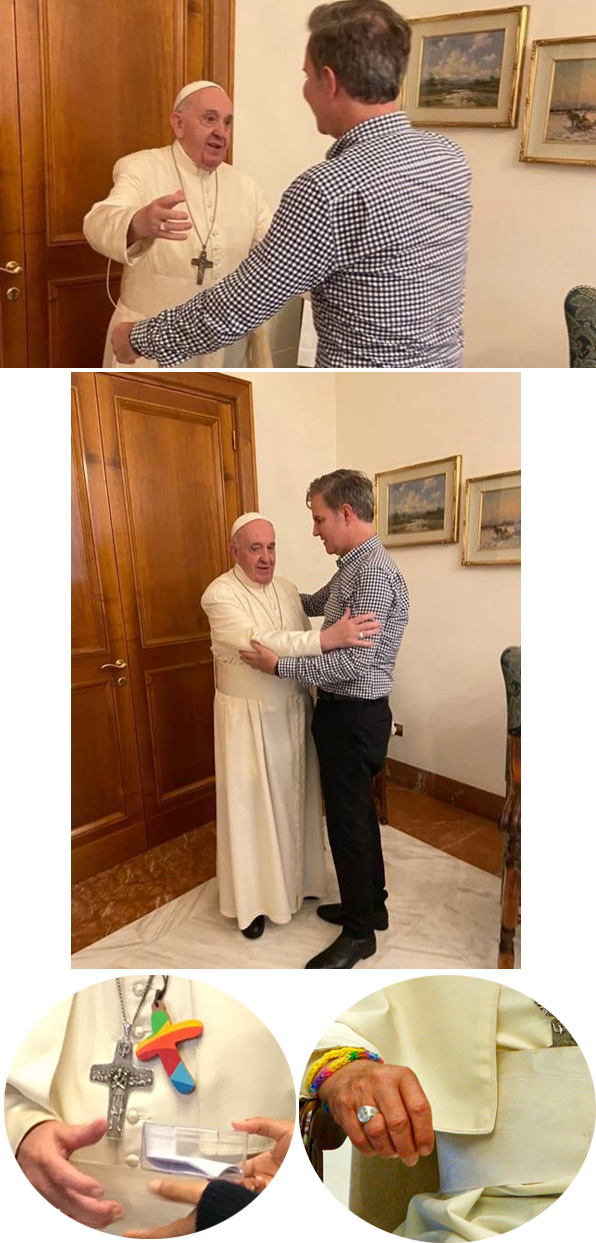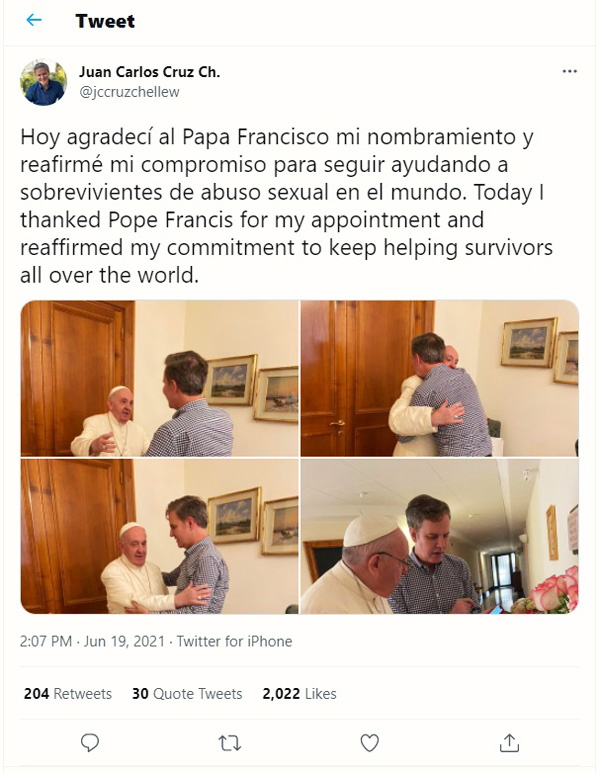 Posted July 18, 2021
________________________