Progressivism in the Church
Church Revolution in Pictures
Photo of the Week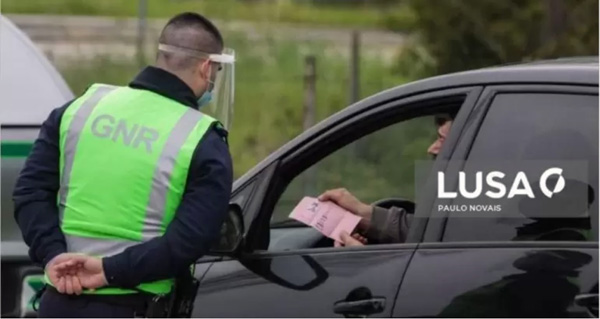 Fatima pilgrims forbidden to visit Sanctuary
The National Republican Guard (
Guarda Nacional Republicana
- GNR), the national police force of Portugal, was ordered to prevent pilgrims from going to Fatima.
The police is in state of alert throughout the country, but principally in the central area of Santarem where Fatima is situated. Three thousand police were deployed to the area. Every vehicle that enters Fatima is stopped to check its destination.
If it happens to be a person who wants to go to the Fatima Sanctuary, he is "dissuaded from continuing" and told that the Sanctuary is closed, as well as the parks surrounding it.
Vitor Rodrigues,
fourth row below left
, director of GNR operations has threatened that "we will adapt our forces to do what is judged necessary," based on the order it received that "no one can have access to the Sanctuary space." (News report
here
)
This police action has received the full approval of the Catholic Hierarchy. The Cardinal-Patriarch of Lisbon as well as Cardinal Antonio Marto, Bishop of Leiria-Fatima,
fourth row right
, instructed pilgrims not to go to Fatima. Instead, the latter suggested that they make a "a pilgrimage from the heart" by following the online streaming of the people-less ceremonies in the Fatima Basilica.
The excuse for all these measures is the Covid-19 epidemic. However, the numbers of cases do not justify this dramatic approach.
Indeed, as of May 10, 2020,
1,135
persons died in Portugal (population=10.2 million) caused by Covid-19. Data from 2018 statistics – the latest available – show that during that year 13,305 persons died of respiratory diseases, which projects 1,108 deaths per month.
Now, if we consider that the period in 2020 since the start of the Covid-19 panic is about two months, we would have a normal death toll of 2,216. In other words, the deaths caused by Coronavirus this year are far below the average deaths from respiratory diseases in previous years in Portugal. (Official source
here
)
Therefore, what we are witnessing is effectively a religious persecution in the characteristic hardline communist style. This time, however, it is taking place with full approval of the religious authorities...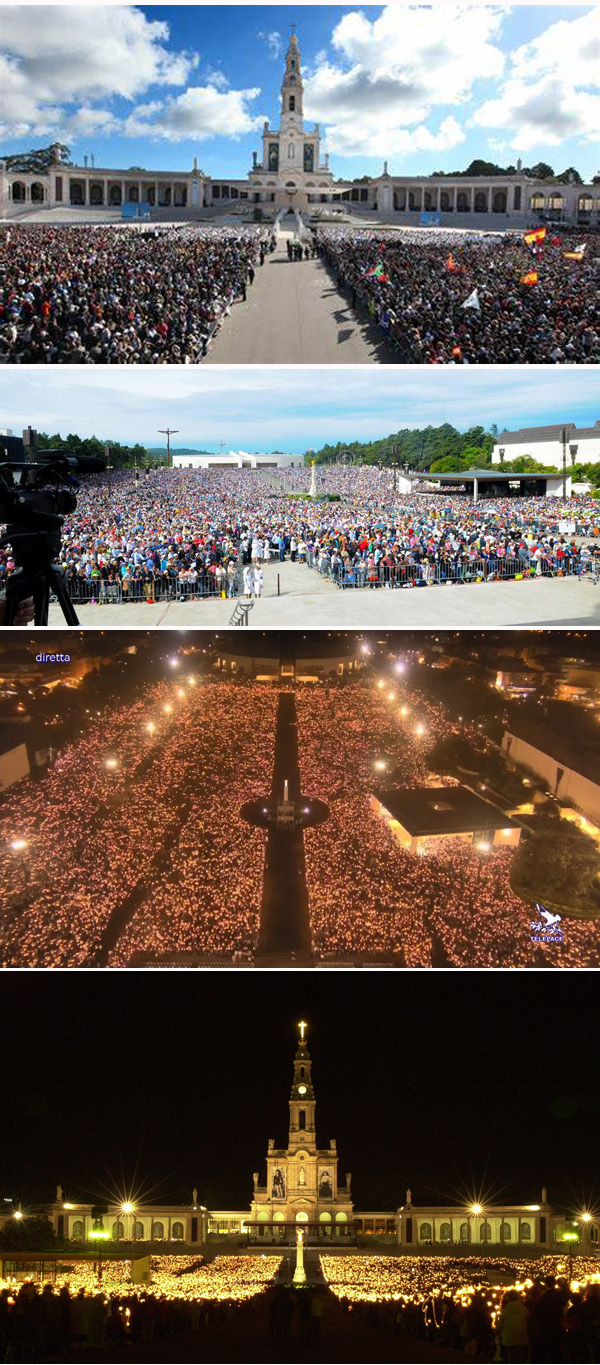 Posted May 10, 2020
________________________