Progressivism in the Church
Church Revolution in Pictures
Photo of the Week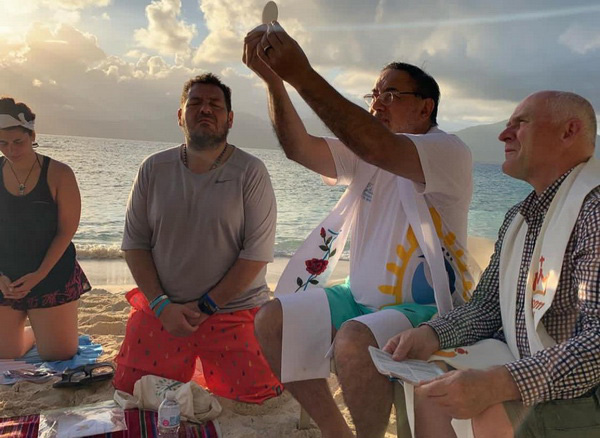 The beach Mass of Bishop Minarro
Oscar Eduardo Minarro,
above
holding the Host, was named Bishop of Merlo-Moreno in Argentina by Pope Francis in 2016.
Last January he attended the
World Youth Day in Panama
with a delegation of his Diocese. After the heavy schedule of meetings, he invited his faithful to a beach Mass, which he concelabrated with an older priest. In
the second row below
each is holding up a yerba-mate cup containing the Body and Blood of Christ to be adored.
Besides the profanation of saying a beach Mass in shorts and a T-shirt with the attendees in immoral clothing, after the Mass the Bishop stripped off his shirt and glasses to go swimming with two women in bold bikinis,
fifth row,
Minarro is the
second from the left
.
In the
last row
we see him at the WYD-2019 embracing two of his beach Mass companions, who can be seen in the
thrid row
.
These photos reflect how, under the influence of Pope Bergoglio, the high level of disrespect for the Mass the Argentinian Hierarchy has reached, as well as the lack of purity and good customs in the private lives of its Prelates.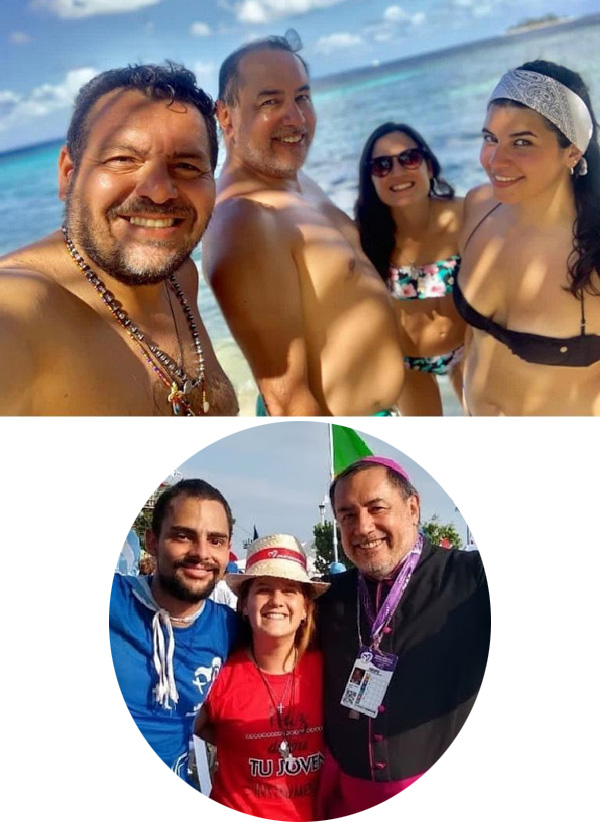 Posted February 17, 2019
________________________