Progressivism in the Church
Church Revolution in Pictures
Photo of the Week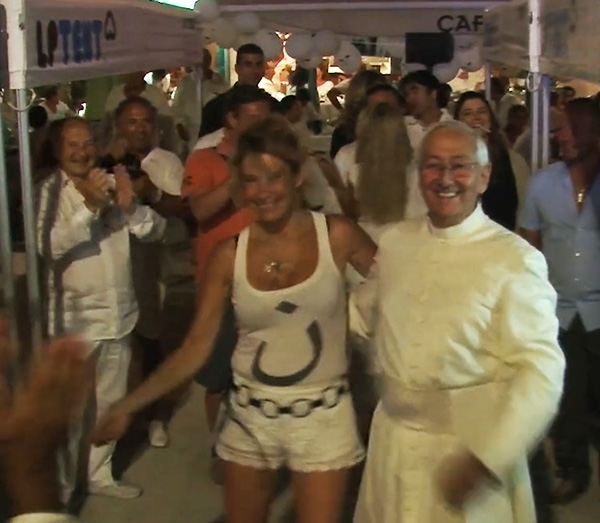 Msgr. Hayes enjoying a Summer in St. Tropez
A reader from France sent us a video of Msgr. Michel Hayes of Saint-Tropez, France, dancing at a
Soirée Blanche
(White Evening) with Frigide Barjot, a TV show star (whose name is a pun on Brigitte Bardot) in July 2015.
White Evenings are summer parties in Saint-Tropez that were hosted by playboy Eddie Barclay in the '80s and continue every year as one of the banners that made the coastal town famous among the jet-setters. All guests are required to dress in white. Ivanna Trump has often been seen at those parties.
Saint-Tropez is a fashionable vacation town know for its beaches. Its fame is inseparably linked to immorality. For example, topless bathing at beaches was first launched there. That fashion became so identified with the town that, in French and Latin languages, to say that a woman is wearing Saint-Tropez means that she is going topless.
So, here we have a progressivist Monsignor dressed in a white cassock who joins the party by dancing with a TV celebrity to show that he is fully adapted to the modern world.
What we see is that the Conciliar Church does not care about the eternal salvation of souls. It blesses all types of immoral events and customs. There is no inconsistency in this behavior since this post-Vatican II church does
not believe in Hell
.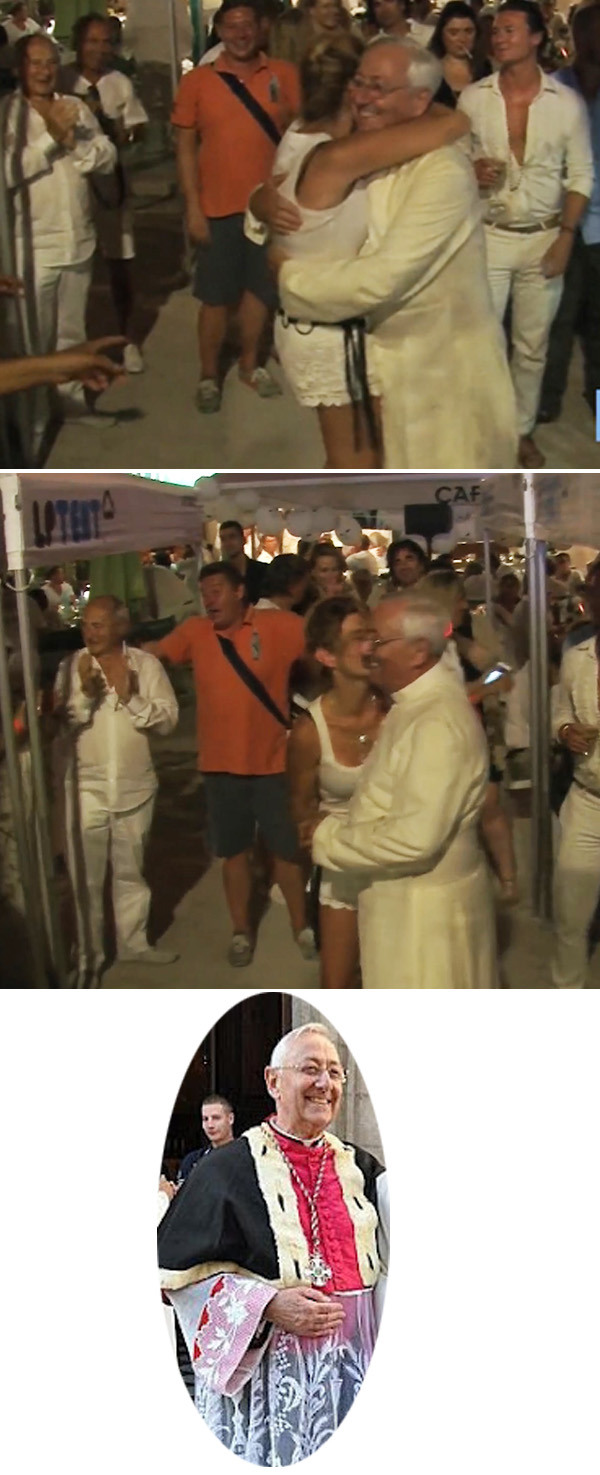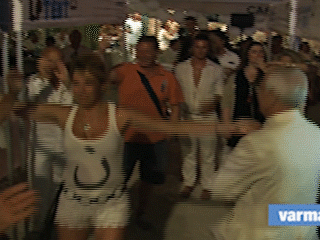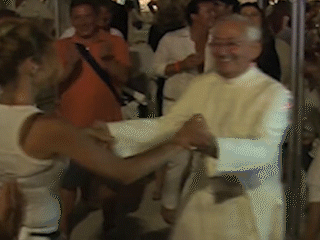 Posted December 2, 2018
________________________