Progressivism in the Church
Church Revolution in Pictures
Photo of the Week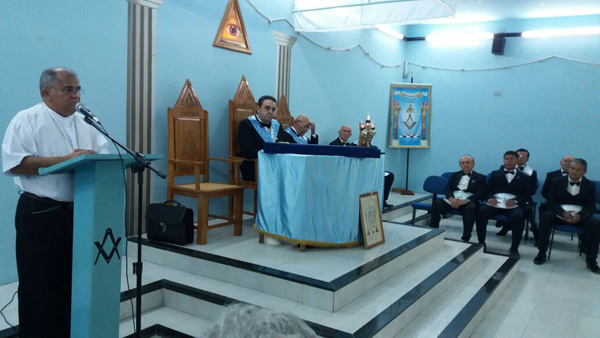 Brazilian Bishop speaks at Masonic lodge
On March 14, 2018, the Diocesan Bishop of Crato, State of Ceará, Brazil, delivered a speech to the Masonic Lodge of Juazeiro do Norte, above.

Invited by the local Freemason master João Carlos Barbosa, Bishop Gilberto Pastana spoke for 40 minutes on the Fraternity Campaign of the Brazilian Bishops. He affirmed that the Catholic Church and Freemasonry can have fraternal relations given that most of the Freemasons are Christians.

Although this is the first time a Catholic Bishop speaks in a Masonic Lodge in the State of Ceará, Pastana actually is encouraged to take this initiative by the very cordial relations of Pope Francis – following the example of the conciliar Popes – with Freemasonry.

We have, then, the Conciliar Church lighting one candle to God and one to the Devil, since the Catholic Church always considered Freemasonry as part of the Church of Satan.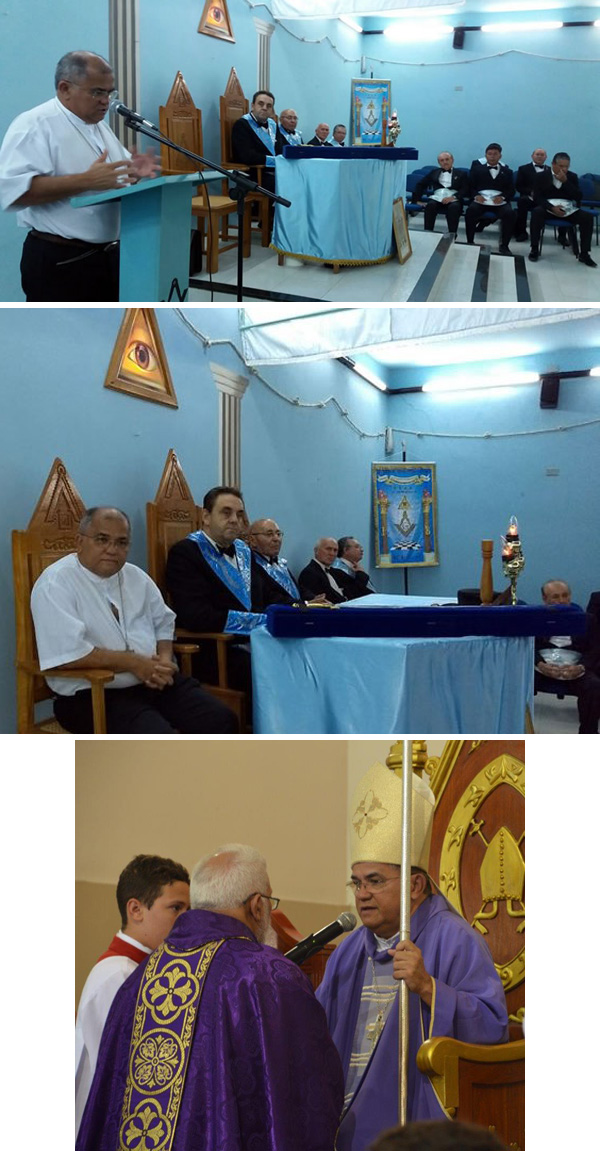 Posted April 1, 2018
________________________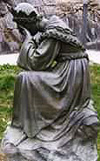 Our Lady of La Salette,
restore the Holy Church.
________________________