Progressivism in the Church
Church Revolution in Pictures
Photo of the Week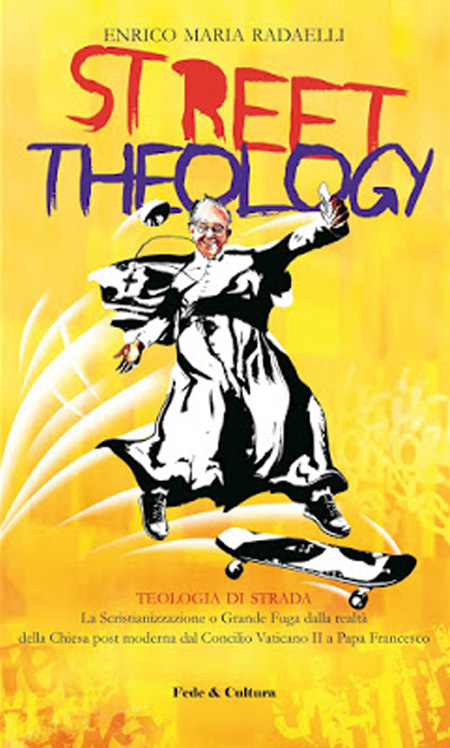 Street Theology makes its way in Italy
Street Theology
is a book by
Prof. Enrico Radaelli
– a disciple of Romano Amerio, author of
Iota Unum
– describing the apostasy of the authorities of the Catholic Church from Vatican II to Francis.
The cover portrays Pope Bergoglio taking a selfie of himself as he jumps on a skateboard. Radaelli's thesis is that "street theology" like "street art" – which presently is being given the rank of art – is taking over the Church under the guise of adapting Catholic doctrine to modern times. Its actual role, however, is to destroy Catholic institutions and doctrines.
Radaelli argues there is a reason for the ambiguity of the documents that have been coming from Rome since Vatican II. It is to silence and ridicule the traditional teaching of the Church and allow all sorts of schizophrenic interpretations.
The author directs his book to the churchgoers in the Conciliar Church so that they can wake up from this nightmare.
The book was launched in Verona, Italy, in 2016 by the publishing house Fede & Cultura and is making its way into the public arena. It is available on Amazon
here
. A one-hour presentation of it in Italian by Msgr. Antonio Livi can be watched
here
. An article by Prof. Radaelli in Italian can be read
here
.
Posted August 20, 2017
___________________________

________________________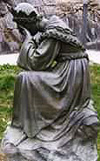 Our Lady of La Salette,
restore the Holy Church.
________________________